Diabetes can affect your feet and cause deformities and ailments, requiring specialized footwear.
A good pair of orthopedic sandals for diabetics could be just what you need, and they also come in so many fashionable styles and models today.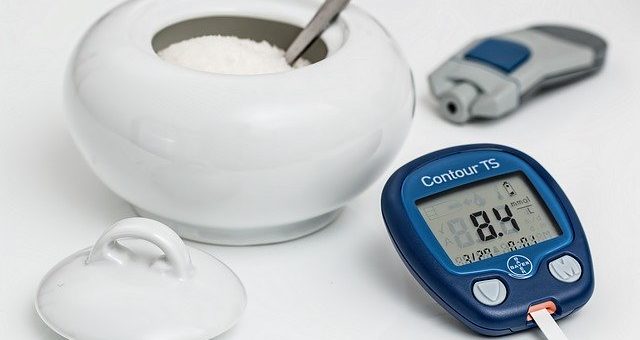 ---
Do You Need a Diabetic Sandal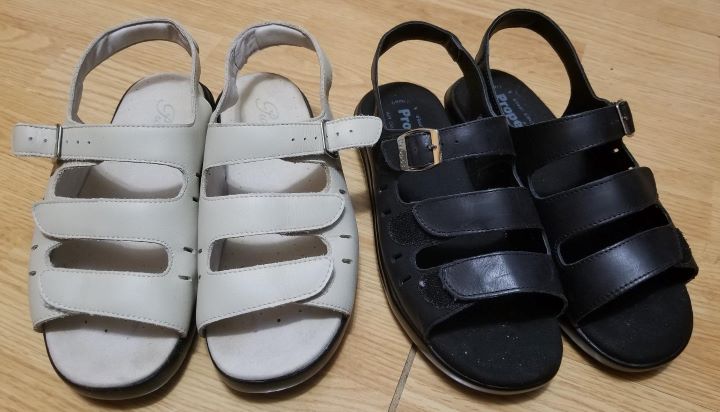 Diabetes does not have much to do with your feet; it is a condition affecting your health and blood sugar levels; unfortunately, this is not all true.
Diabetes can lead to foot deformities such as Bunions and callouses, and even such problems as Neuropathy in the feet and more fragile skin on your feet.
If you do not suffer from decreased sensation in your feet or any foot sores, ulcers, deformities, or growths, you might not just yet need a Diabetic orthopedic shoe.
Unfortunately, if you suffer from any foot ailment or condition, you should seek better footwear to accommodate the requirements or symptoms.
---
Choosing the Best Therapeutic Diabetic Sandals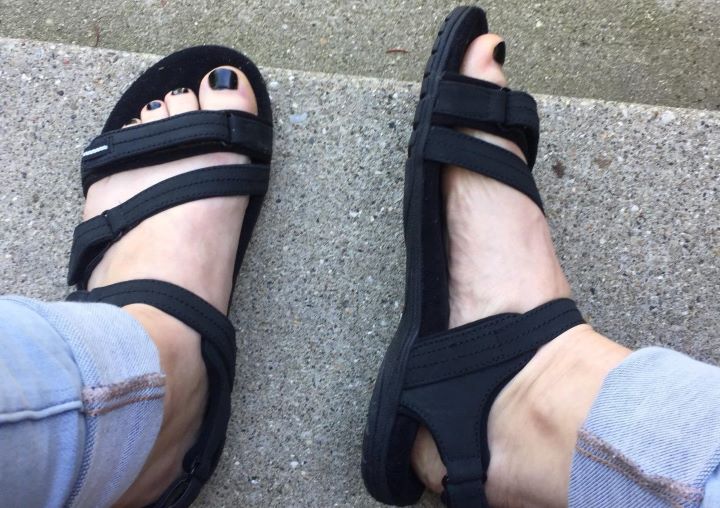 The best Shoes for Diabetic Feet are therapeutic or Orthopedic shoes; in this article, we are concentrating specifically on sandals which can be tricky as they do not always offer the protection and coverage of a closed-design shoe.
However, here are a few tips on choosing the best sandal for Diabetic feet.
Therapeutic Sandals – These sandals offer optimal comfort and accommodate orthotics. The therapeutic sandals often have a removable insole or footbed and a wide extra depth design to accommodate orthotics. Therapeutic sandals are also free from hard and irritating materials, fasteners, and other skin irritation seams. Most therapeutic shoes come in extra depth, non-binding, and wider width options.
Sports Sandals – Sports sandals usually have plenty of comfort and features such as arch support, cushioning, and smooth seam-free linings. They also offer a more comfortable and softer fit with increased durability and slip resistance as a bonus.
Orthopedic Sandals – Orthopedic sandals are designed mainly to accommodate foot deformities and issues or pain and have comfort features such as cushioning, stability, added depth, and width to help with these ailments. Orthopedic footwear also complies with medical and health standards.
---
Related Articles on Diabetics
---
Features of a Good Sandal for Diabetics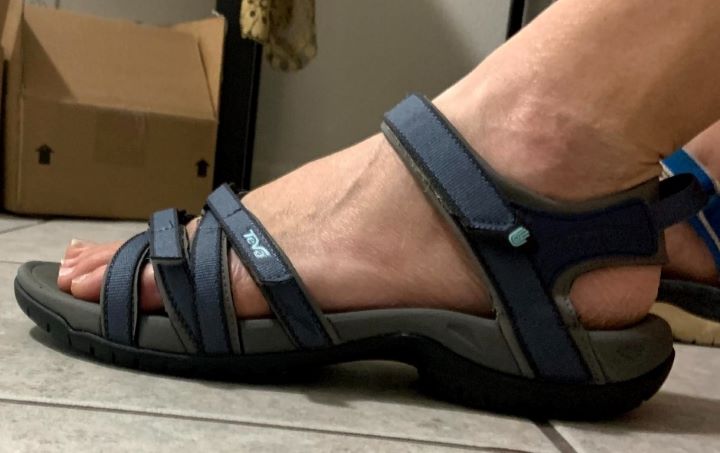 Toe Box and Width – Always look for a shoe with a roomy and extra depth toe box and availability in wider widths. This is particularly necessary if you have foot deformities or Bunions requiring less pressure.
Breathability – Diabetic feet do not need extra moisture and heat build-up, particularly if you have foot sores or numbness, which can lead to infections. Therefore always look for a design with maximum breathability and moisture-wicking materials. Some sandal comes with Aegis or antimicrobial-treated footbeds, ideal for diabetic feet.
Hard Outsole – A hard and protective rubber outsole is essential, particularly if you have less sensation in your feet. This will protect you against sharp and protruding objects.
Cushioning – Cushioning in the insole and a cushioned EVA midsole help absorb shock and impacts and provide a comfortable and soft platform for Diabetic painful feet.
Adjustable Closures – As with Diabetes, your feet may become swollen, so it is always wise to opt for a sandal that you can adjust the fit to accommodate swelling sensitivity.
Seamless – Always look for a seamless and smooth interior and no added attachments, closures, or embellishments that can cause friction on your feet.
Low Heels – Rather opt for a low or solid heel than a high heel or flat and.
---
Reviews: The Best Sandals for Diabetics
Below are some of the top choices in sandals ideal for Diabetics.
We hope you love the sandals we recommend!
Disclaimer: We may collect a share of sales or other compensation from the links on this page.
---
1
The Propet Breeze and Daytona is a comfortable and orthopedic comfort sandal ideal for individuals with diabetes.
It features soft and quick-drying neoprene uppers with adjustable straps and leather.
This sandal has a roomy fit and is available in wider options as needed.
The Polyurethane sole offers excellent cushioning and traction and is very durable.
There is also a padded foam footbed with a microfiber moisture-wicking lining.
You can choose between many colors in this model.
---
2
Closed Toe Diabetics Sandal
The Orthofeet Alpine and Naples is a comfortable orthopedic sandal with soft leather uppers lined with moisture-wicking fabric.
Extra-depth and roomy toe designs are also available in wider-width options.
The sole has an ergonomic shape and arches, supportive contours, and cushioning in multiple layers,
There is a durable and shock-absorbing rubber outsole for good traction.
---
3
From New Balance, the Maya and Recharge are two stunning sporty-styled sandals ideal for diabetic feet.
Both have leather and mesh uppers with adjustable straps for a customizable fit.
You have PureAlign contoured arch support, cushioned footbed, and a 360-degree heel cup for stability.
The outsole consists of thick and durable rubber with a slip-resistant tread.
The sandal is available in a black or brown color option for men and women.
---
4
The Propet Pedic Walker Sandal for men and women is an orthopedic sandal designed specifically for walking.
This sandal has soft leather uppers with a smooth leather lining and c a closed heel design for protection.
The upper straps are adjustable and offer a wide and comfortable fit to accommodate all foot ailments.
The footbed is soft and cushioned for your comfort, and it is a durable polyurethane outsole.
This sandal is likewise available in wider width options and three neutral color selections.
---
5
The Teva Hudson and Tiraa are also two sports-style sandals that are very comfortable and durable with a more open design for less fragile feet.
The uppers are made from leather and are water-ready with a polyester lining.
The footbed is contoured with EVA foam and has a zinc-based Microbnan treatment to prevent bacteria and germs.
Adjustable, easy hook and loop straps and a Nylon shank for stability.
The durable outsole is made from high abrasion resistant Durabrasion Rubber.
---
6
Fisherman's Leather Sandal for Diabetics
Another superb orthopedic sandal design from Dr. Scholls with soft leather straps and a closed configuration for more protection.
This is a more formal styled sandal ideal for all occasions, available in a black or brown color option.
It has a Lightweight TPR and EVA cushioned and shock absorbing Sole and a smooth textile lining.
Memory foam cushioning is used in the footbed, and there is a durable and high traction rubber outsole.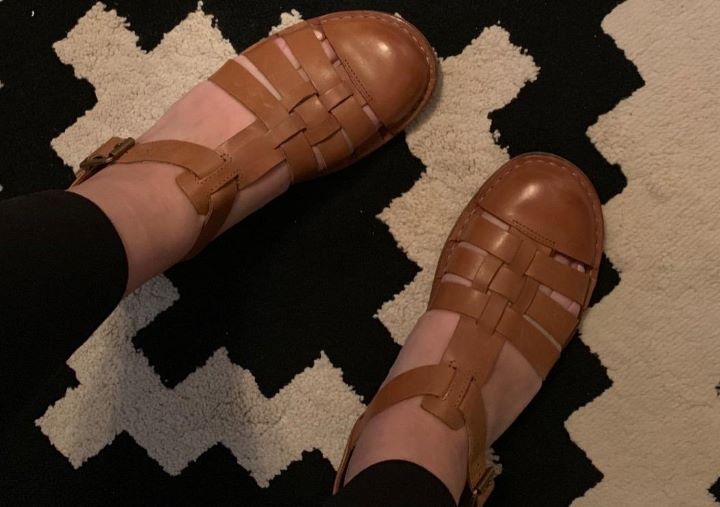 ---
7
The Birkenstock Milano has an adjustable and secure leather upper, which can help Diabetic feet for a more comfortable fit.
The leather uppers are adjustable and have buckle closures at the front and back.
A contoured cork footbed for moldable cushioning and comfort and an EVA midsole.
The sole is flexible and lightweight, with a durable tread for traction.
The upper consists of genuine smooth leather in neutral colors.
Different width options are also available in the Milano model.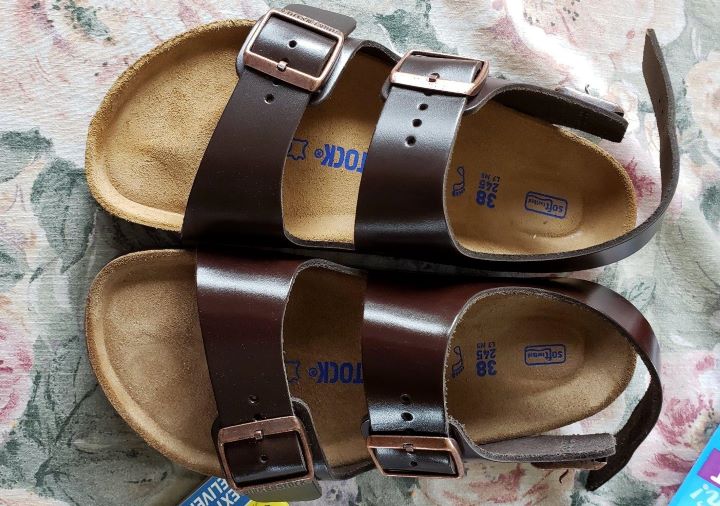 ---
8
The Keen Newport H2 is a closed-design adjustable sandal that offers excellent support and protection for Diabetic foot conditions.
The Newport H2 is a water-friendly Outdoor sports sandal with a comfortable fit and excellent support for diabetic feet.
The sole is contoured for arch support and is well-cushioned.
There is TPU stability in a protection shank and a durable rubber outsole.
The uppers are flexible and adjustable with a closed fisherman-style design for added protection.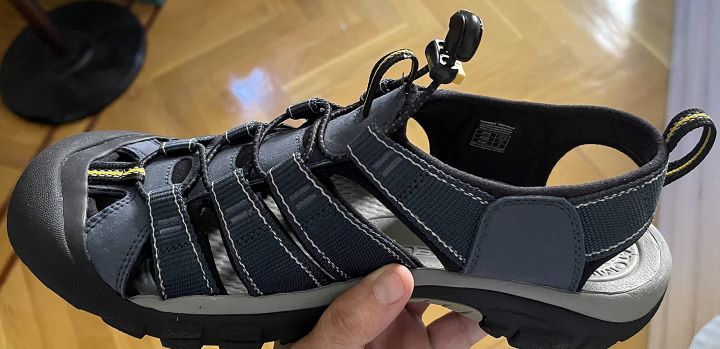 ---
9
Orthopedic Comfort Sandals for Diabetes
From Clarks, the Arla and Brixby are more formal style sandals with wider width options.
Both sandals are lightweight and offer flexible and adjustable fit for all foot shapes and types.
The sole is flexible and cushioned for shock absorbency and comfort.
There is also a durable high traction rubber outsole.
The Brixby has a Leather upper, and the Arla has a synthetic stretchable upper.
You can obtain both sandals in wider widths.
---
10
sandals for Diabetic Feet
The Teva Omnium has excellent support and fits diabetic Feet.
The uppers are soft and gentle against the skin with an adjustable bungee lace-up system for a customizable fit.
The footbed and midsole are cushioned with foamy EVA for support and shock absorbency.
There is also shock-absorbing ShocPad technology.
The Spider Web non-marking rubber outsole is ideal for traction and slips resistance.
---
Index Table: Top Rated Sandals for Diabetics
---
---