Getting the right footwear when you are overweight can be quite a task, and having that extra weight on your feet surely takes its toll.
We all like a good pair of sandals in hot weather, but this may be more challenging said than done for overweight individuals. This article will examine some of the most supportive and best available sandals for overweight men and women.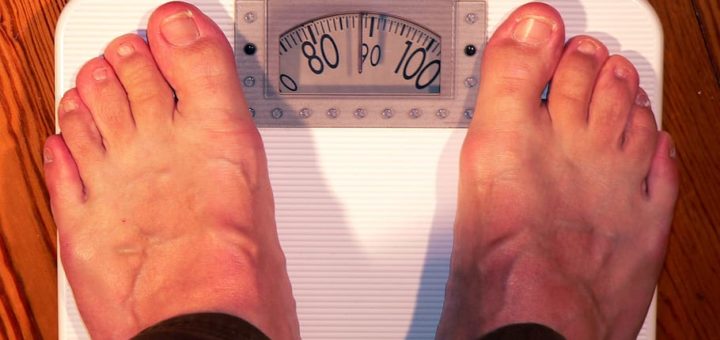 ---
---
How Does Extra Weight Affect Your Feet and Body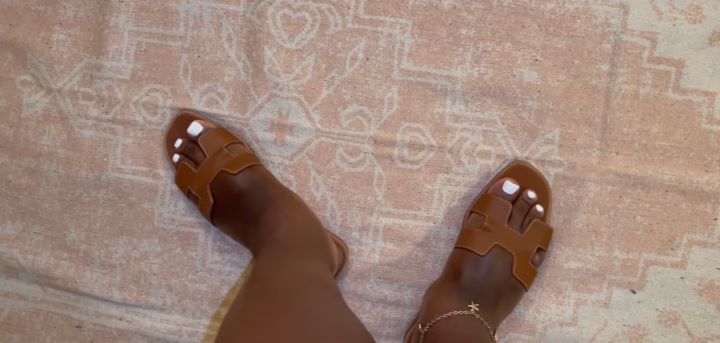 Being overweight affects your feet and body, so wearing supportive footwear, whether a closed-style shoe or a sandal, is even more important.
Most sandals are usually not very generous in support and comfort features, particularly for overweight individuals, so few factors are to consider.
Extra weight increases strain and pressure on your feet and lower limbs, particularly when standing or walking. It would be best to have a sandal that offers optimal support, stability, and functional cushioning to absorb shock.
---
Why Overweight Men and Women Need Good Sandals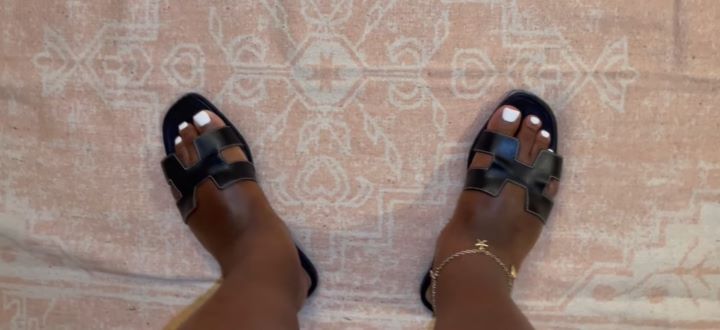 Overweight men and women need the right sandal to support their weight, as well as limbs and feet need extra cushioning and support;
Ventilation – For one, sandals are the perfect footwear for hot weather and hot, sweaty feet. Most persons who are overweight tend to sweat more and become overheated easily. This is where the right sandal can come into play for ventilation and cooling.
Width – Many sandal models come in wider options, ideal for overweight persons, as their feet may be much wider.
Support and Comfort – Good support and comfort features such as Cushioning in the footbed and midsole and contoured arch support and stability features help prevent pressure on feet and joints and balance.
Durability – Extra weight also takes its toll on your sandal and shoes. Therefore you need a sandal constructed from durable materials that will last and not wear out too soon.
---
Features of a Good Sandal for Overweight Men and Women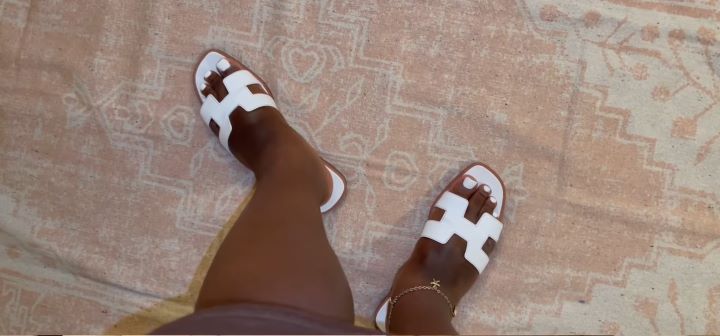 Uppers – Leather, Textile, or synthetic materials are ideal for the upper, which can come with or without a lining and padding. Adjustability features are ideal so that you can get the perfect fit.
Widths – Most of the sandal models I have selected are available in wide and extra-wide widths if your feet tend to be wider, and there are also extended sizes.
Support – A contoured footbed, arch support, and a deeper heel cup are all ideal features for support.
Cushioning – EVA, a foam midsole, and a cushioned EVA or memory foam footbed provide excellent shock absorbency and comfort.
Outsole – Rubber and synthetic materials can be used for the outsole, rubber being the most durable and slip-resistant. A patterned or lug tread improves traction and provides a good grip.
---
Reviews: The Best Sandals for Overweight Men and Women
Check out our list of sandals ideal for men and women with some extra weight.
We hope you love the sandals we recommend!
We may collect a share of sales or other compensation from the links on this page.
---
1
The Ecco Yucatan is a favorite sandal among individuals who are overweight because of its support features and wider availability.
The Yucatan is a sporty casual-style sandal with an adjustable upper for a customizable fit and availability in wider width options.
There is a Molded EVA footbed with a soft, moisture-wicking microfiber cover and excellent cushioning and stability features for comfort and support.
There is also RECEPTOR technology, which offers even better stability and more dynamic support.
The rubber outsole is thick and durable, with a lug tread for grip and traction.
---
2
One of the most popular sandals is the Birkenstock Arizona model, available in various colors, finishes, and size and width options.
The Birkenstock Arizona has a synthetic leather upper with two straps and buckle closures.
The footbed of Arizona is anatomical in shape with excellent arch support and stability.
Cork and latex are used in the footbed for their cushioning molding properties.
Arizona has various colors with metallic, smooth, nubuck, or suede leather finishes.
You can also choose between wide and extra-wide options in the Birkenstock Arizona model.
---
3
Sandal for Hiking and Outdoor Use
The Newport H2 is an excellent choice for sins ports and hiking sandals for overweight persons.
The Polyester upper webbing is durable and water-resistant.
You can fully adjust the fit of the sandal to suit your personal needs.
There is a cushioned dual-density insole, a contoured design footbed for support, and a compression molded EVA midsole for shock absorbency.
The rubber outsole is lug and durable for optimal slip resistance.
There is also anti-odor Eco technology protection in the footbed of the sandal.
---
4
Fashionable Slide Sandals
The Propet Jace and Propet June are comfortable everyday wear sandals with a slip-on design for all occasions.
Because the cushioned footbed is removable, you can use the orthotics of your choice.
The uppers are comfortable with a leather construction.
There are likewise wider width options available in Jace and June.
The sole is thick and shock-absorbing with a durable rubber outsole.
The June has a slight heel for sophistication and stability.
You can get the June in a few other color options.
---
5
Flip Flops for Overweight Men and Women
These two models from Skechers are comfortable and simple design Flip Flops for beachwear and leisurewear in summer.
The Bosnia has a Canvas material upper, whereas the On The GO 600 features a Textile material upper,
Both sandals are lightweight with 5Gen cushioning and a Goga Max high rebound comfort insole.
The rubber outsole is durable and also offers excellent traction.
You can also get both models in a few color selections.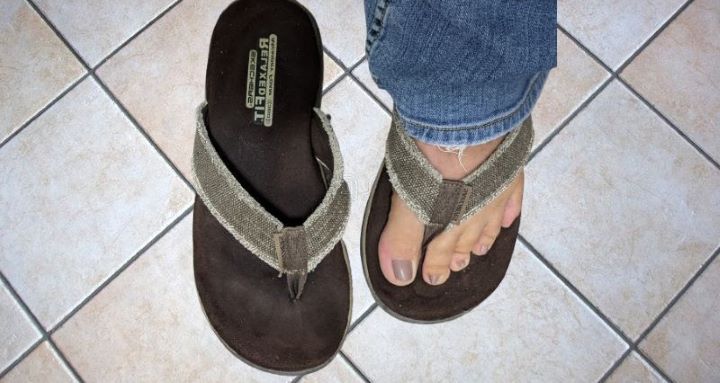 ---
6
Dressy Sandals for Overweight Men and Women
The Malone Shoer and Leisa Joy from Clarks are two casual Dress style sandals for all occasions with comfort and support features ideal for overweight persons.
The Upper consists of leather with a smooth textile lining, and both sandals have a back strap and adjustability features.
You can also get the sandal in wider width options as needed.
There is a comfortable Cushion, Soft Padded footbed, and Ortholite Technology.
The sandal is very lightweight and has a durable and high-traction rubber outsole.
A Black and Brown color option is available in the Malone, while a few more color varieties are available in the Leisa.
---
7
Heavy Weight Dressy Sandals
Here we have two dress-style sandals that are ideal for all occasions.
The uppers are full-grain leather and adjustable for a comfortable fit.
There is a cushioned Ortholite molded footbedd and shock-absorbing midsole for support and comfort.
The durable rubber outsole offers excellent traction and grip.
There are also a few color options available in both sandal models.
---
8
Sports Sandals for Overweight Individuals
Two Sporty sandal models form Skechers for everyday wear casually with optimal support and comfort.
The Upper is a soft and comfortable textile material and is fully adjustable.
There is a durable and slip-resistant outsole.
The Ultra Go and GOga Max High rebound cushioning offer proper support and shock absorbency.
Along with 5Gen Cushioning and supporting pillars, these are the best sandal for overweight persons.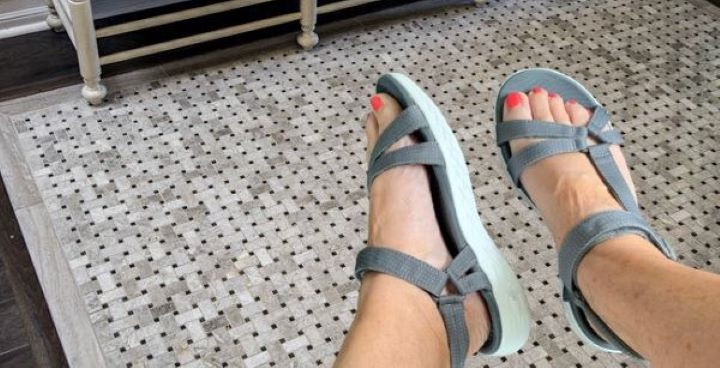 ---
9
Flip Flops for Overweight Person's
The FitFlop Iqusion offers excellent shock absorbency and support in a comfortable Flip Flop.
The Sole is durable rubber with foamy cushioning and rubber uppers.
There are a heel cushion and forefoot cushion design, and arch support.
The footbed has an anatomically supportive design.
You can also choose from a few colors available in the Iqushion.
---
10
Leather Slide Sandals for Heavy Weights
These two slide sandal models from Merrell are perfect for lounging in and casual wear.
There are leather uppers with a synthetic moisture-wicking lining.
The footbed is fully cushioned and supportive, with Merrell Air cushioning in the heel area.
The durable rubber outsole is an M Select Grip outsole for optimal slip resistance.
Hence, you can choose from a few neutral colors available in both sandal models.
---
Index Table: Top Rated Sandals for Overweight Men and Women
---
---