Peroneal tendonitis is a common foot condition that can cause pain around the back and the outside of your foot, usually because of strain or an injury.
Getting the right running or work shoes for peroneal tendonitis may be quite easy, but you also need to consider the best sandal for peroneal tendonitis when it comes to sandals.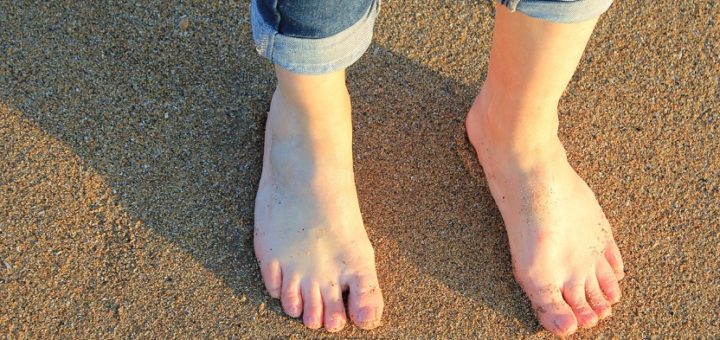 ---
Peroneal Tendonitis and How it Affects Your Feet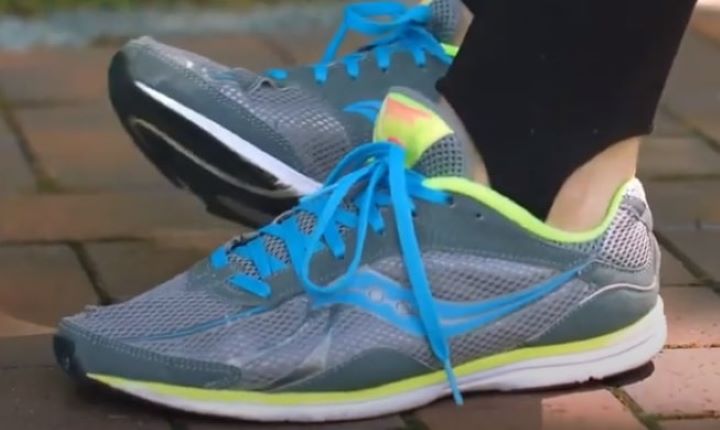 Your peroneal tendons are strong and cord-like structures that link the peroneal muscles of your calf to the bones of your feet. Tendonitis occurs when there are microtears in these structures that cause damage and inflammation, leading to pain and difficulty in walking.
You will experience pain and swelling around the back and outside of your foot, mainly if it is peroneal tendonitis and, in some cases, a popping and feeling of ankle instability.
This injury is common among runners and sportspeople or those who participate in activities that require repetitive motion on the ankles and feet.
---
How the Right Sandals can Help with Peroneal Tendonitis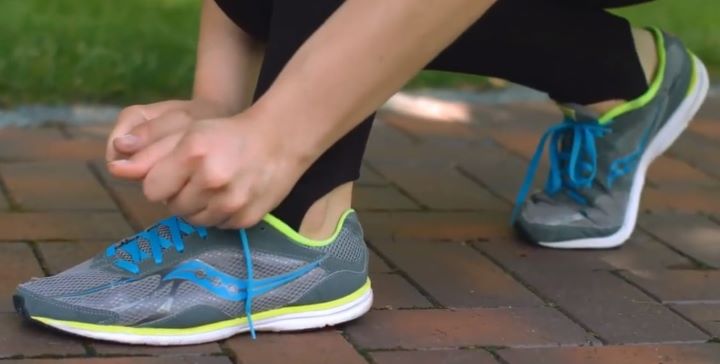 The right type of sandal can help to alleviate the symptoms associated with Peroneal Tendonitis;

Cushioning and Comfort – A sandal that provides good cushioning and underfoot protection, such as a shock-absorbing midsole, will reduce the impact on the feet, legs, and ankles.
Arch Support – Supporting the arch properly improves movement and pronation to protect and reduce strain on the Peroneal tendons.
Stability – Stability is essential ins a sandal for peroneal tendonitis. This reduces strain in the feet and ankles from repetitive movements and keeps the tendons from becoming more injured.
Fit – A comfortable and more snug fit also prevents the feet and ankles from flexing profusely, which may further harm the peroneal tendon.
---
Features of a Good Sandal for Peroneal Tendonitis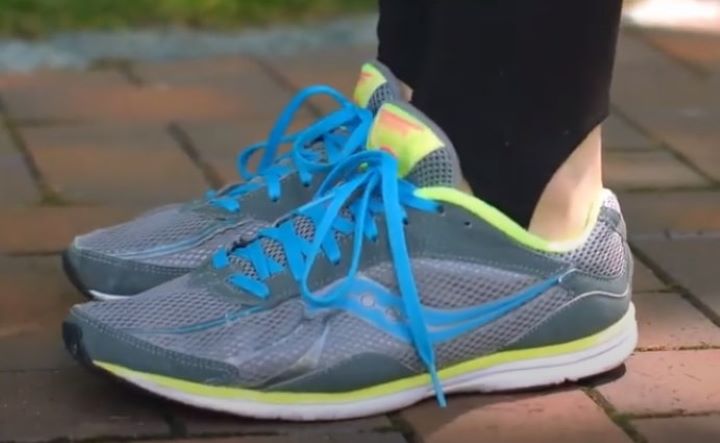 Flexibility – Smooth heel to toe transitioning is important when running or walking if your have peroneal tendonitis. Flexibility in the sole if your sandals can help to improve this motion. Yu can also look for flex rooves on the outsole of your sandals.
Breathability – Sandals have a more open structure and are more breathable, however, some closed-style sandals can become hot and sweaty. So always make sure your sandal allows for proper ventilation, and look for a moisture-wicking lining.
Support and Stability – Good support from your sandals will provide stability and balance, which is essential to alleviate the pain and symptoms of peroneal tendonitis. Arch and heel support are two of the most important features in a good sandal for peroneal tendonitis.
Fit – The fit of the sandal should be snug but must not squeeze or cause friction. It would help if you had a comfortable and secure fit.
Cushioning – A cushioned or padded insole will provide comfort and support that can help to relieve pain and discomfort.
Shock Absorbency – A foam, EVA, or Gel midsole will absorb shock on impact when walking or running to reduce strain on your feet, legs, and ankles.
---
Reviews: The Best Sandals for Peroneal Tendonitis
The sandals listed below are ideal for wearing when you have peroneal tendonitis and need to give your feet and legs some much needed rest and comfort;
We hope you love the products we recommend!
So that you know, We may collect a share of sales or other compensation from the links on this page.
---
1
Sandals for Peroneal Tendonitis
The Keen Newport H2 is an outdoor sandal that offers excellent support and stability for individuals who have peroneal tendonitis.
The Keen Newport H2 is waterproof and can be worn outdoors, indoors, and on any terrain.
The design offers excellent stability because it is a hiking sandal.
There is a Compression-molded EVA midsole for shock absorbency and a lined and cushioned footbed for support.
The uppers can be adjusted in fit and are a waterproof and washable structure.
The outsole has a multi-directional lug pattern for optimal grip and traction.
---
2
Peroneal Tendonitis Sandal
The Birkenstock Arizona easily slips on and off and has an anatomical cork and latex footbed that molds to your feet for optimal support, cushioning, and comfort.
Birkenstocks are very comfortable, and Arizona can easily slip on and off.
The footbed has an anatomical design with cork and latex that molds to the shape of your feet.
The uppers are very soft leather with two straps.
There are many options available in suede, nubuck, or smooth leather, as well as colors.
---
3
The Vionic Tide Flip Flop sandal range offers the support and comfort of a biomechanical podiatrist-designed footbed with a deep heel cup and good stability for peroneal tendonitis.
The Vionic Tide is a Flip Flop sandal with a podiatrist biomechanics design footbed for anatomical and orthopedic support and cushioning.
The uppers are a general flip-flop design that is open and breathable.
The outsole is a slip-resistant, durable rubber.
There are also more colors available from which you can easily choose.
---
4
Sandal for Peroneal Tendonitis
The Oofos Ooriginal sandal is a great sandal for Peroneal tendonitis, as it is a recovery sandal that you can use as leisurewear after sports and activities.
The Oofos recovery sandal is ideal for after activity or injury recovery time.
They will also help with conditions such as peroneal tendonitis and speed up recovery.
The sandal has a soft and foamy sole with a rocker design to take all pressure and impact off your feet.
The uppers are a general flip-flop design.
The sandal is easy to clean and water-resistant.
There are likewise more colors available to you.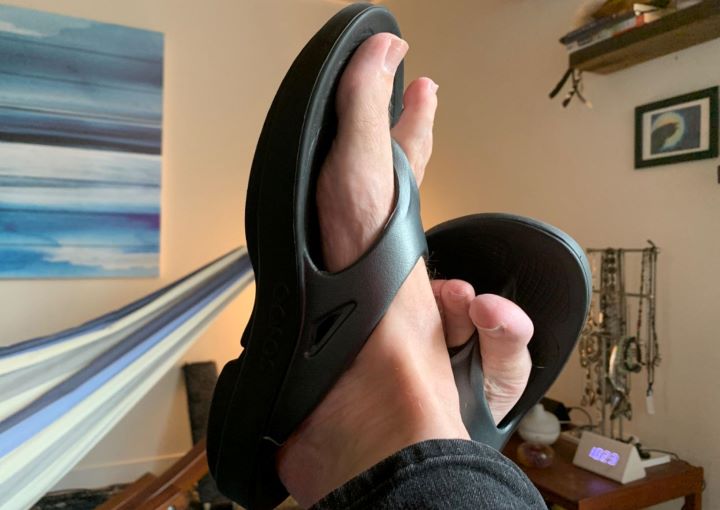 ---
5
Comfortable Peroneal Tendonitis Sandal
The ECCO Yucatan s a sports sandal that offers an adjustable fit, receptor technology, and a dual-density cushioned and supportive footbed.
The Ecco Yucatan is a sports sandal with many comfort features for peroneal tendonitis.
The Uppers are leather with a textile lining, and they are fully adjustable for a comfortable fit.
There is also a stretch-fit lining on the inside.
The sole is injected PU in the midsole with receptor technology for support and cushioning.
There is a dual-density footbed for additional comfort.
The outsole is a very grippy and durable rubber.
---
6
You can wear the Propet Daytona and Farrah sandals for all occasions. They have a supportive and shock-absorbing footbed that is ideal for peroneal tendonitis.
These sandals are ideal for occasions such as day trips or when you need something a tad more formal.
Both have leather uppers that can be adjusted, and both are available in more colors.
The Daytona has an EVA footbed for cushioning with a microfiber lining, PU outsole, and a waxy leather upper.
The Farrah has a soft decorated leather upper and a cushioning cork and rubber sole, and it also features a rubber outsole.
---
7
Hiking Sandals for Peroneal Tendinitis
From Teva, we have some hiking sandals for Peroneal tendonitis.
The uppers are textile and fully adjustable with quick-release buckles.
The sole is cushioned and contoured for full support.
The outsole is an outdoor use durable rubber.
There is also a Nylon shank for stability and underfoot protection.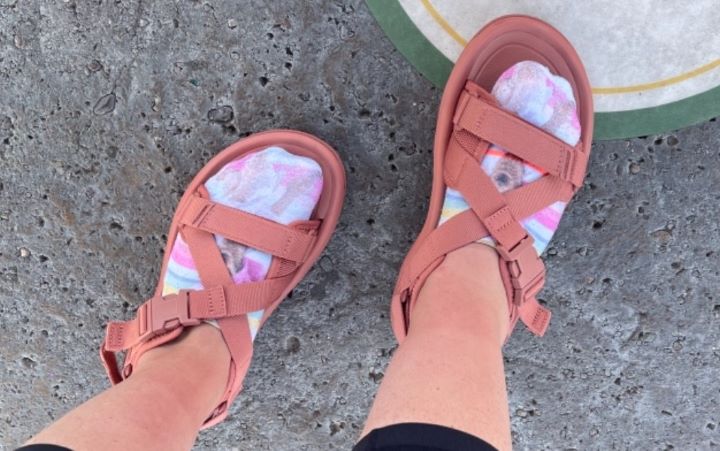 ---
8
Leather Sandals for Peroneal Tendinitis
The Chaco Wayfarer is a great-looking sandal for Peroneal tendonitis.
It has leather uppers and a rubber sole.
The footbed is a dual-density Luvseat design with an EVA midsole.
There are a few neutral color options available to you.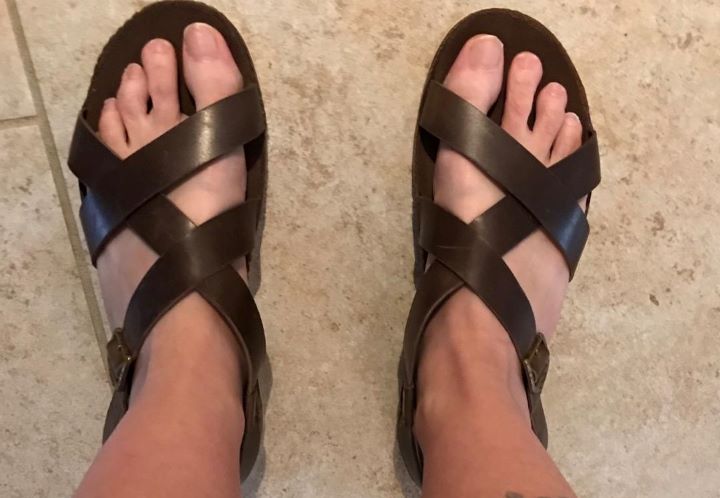 ---
9
Slide Sandal for Peroneal Tendinitis
The Teva Voya slide range offers a comfortable on and off sandal for Peroneal Tendinitis.
It has textile and synthetic uppers and a durable rubber outsole.
The Mush Top sole and EVA foam footbed ensure excellent support and cushioning.
There are also more colors from which you can select.
---
10
Sandals for Peroneal Tendinitis
These two models from Skechers have the perfect features for Peroneal tendonitis.
They are closed-style sandals with synthetic uppers and a rubber outsole.
For comfort, there is a Luxe Foam cushioned footbed and relaxed fit design.
You can also choose from a few more colors available.
---
Index Table: Top Rated Sandals for Peroneal Tendonitis
---
---