Summer for many of us means BBQ, beach, and Sandals. Though we can't wait to kick off those heavy winter boots, sandals may not always be the most foot-friendly and comfortable designer shoes.
In that case, why not consider some of the best available sandals that podiatrists recommend?
This article will look at some versatile and comfortable sandal brands and models recommended by Podiatrists.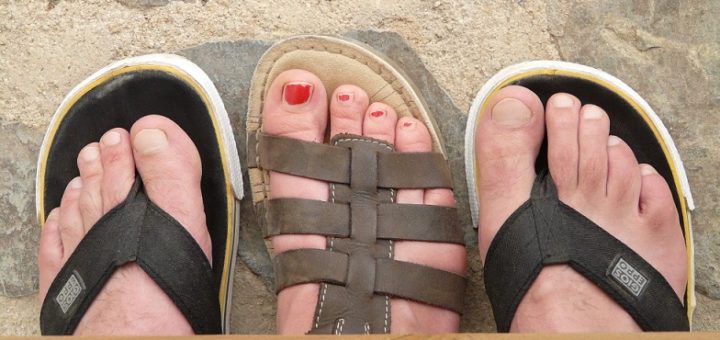 ---
---
What Exactly is a Podiatrist Recommended Sandal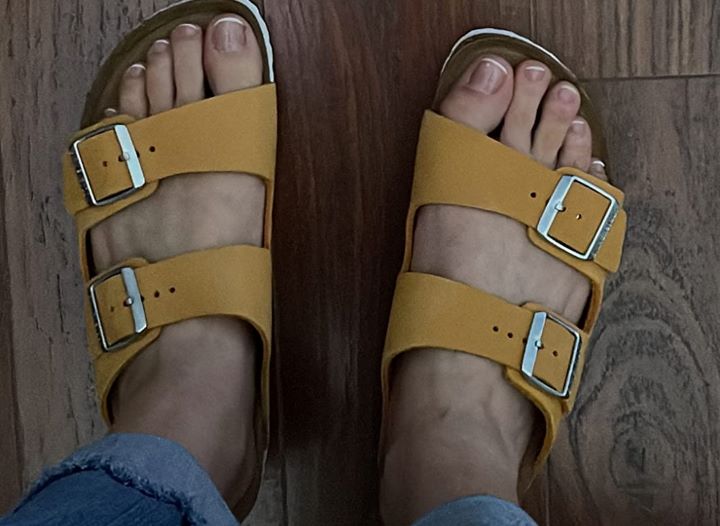 A Podiatrist-designed or recommended sandal usually starts with an anatomically contoured footbed that provides proper support and comfort to the wearer.
Most podiatrists recommended sandals are Orthopedic design sandals with extra comfort features.
Many manufacturers do not consider the biomechanics of the human body when they design shoes, especially sandals, which means that most sandals lack adequate support and do not provide any comfort.
Things like a deep heel cup, contoured and cushioned footbed, extra depth, roomy toe box design, wider width options, and seam-free upper all create a comfortable Podiatrist design sandal.
---
Why some Podiatrist Criticize Sandals?
It is important to note that sandals, in general, may not provide the same level of support and cushioning as other types of shoes, such as sneakers or boots.
Therefore, podiatrists may criticize sandals as a sole source of foot support, especially for people with foot conditions or issues such as plantar fasciitis, flat feet, or high arches.
While sandals can be a comfortable and convenient choice for warm weather, it is important to choose sandals that provide adequate support and cushioning to help reduce strain on the feet and alleviate discomfort.
This may involve choosing sandals with features such as a wide, stable base, good arch support, a cushioned footbed, and adjustable straps.
It is also a good idea to consult with a doctor or podiatrist to get recommendations on the best sandals for your specific needs.
---
How to Choose a Good Podiatrist Recommended Sandals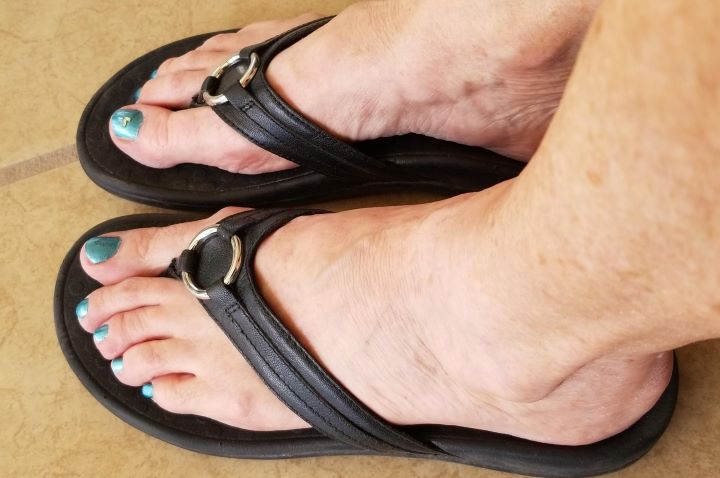 Besides looking for a seal of acceptance or Podatarist Reccomdation on a sandal, here are a few characteristics that make a Podiatrist Design or Orthopedic comfort sandal;
Adjustable Uppers – Adjustable Uppesr straps or elasticized uppers allow you to customize the fit to your specific foot shape and type.
Closed or Open Design – You get the Fishermans to style sandals with a closed-toe and design or open-toe and open-design sandals. The open designs are more breathable, while the closed design offers more protection against bumps and scrapes.
Width and Depth Options – Most Podiatrist recommended sandals come in wider width options or with extra depth and a roomy toe area. This, in turn, accommodates foot conditions such as bunions and hammertoes.
The Footbed – A cushioned and anatomical-shaped footbed makes most Podiatrists Reccomendeed Sandals. This type of footbed provides structure, support, and shock absorbency.
The Sole – A good feature of a Podiatrist design sandal is a slip-resistant and durable outsole that provides better stability and traction on most surfaces.
---
Features of a Good Podiatrist Recommended Sandal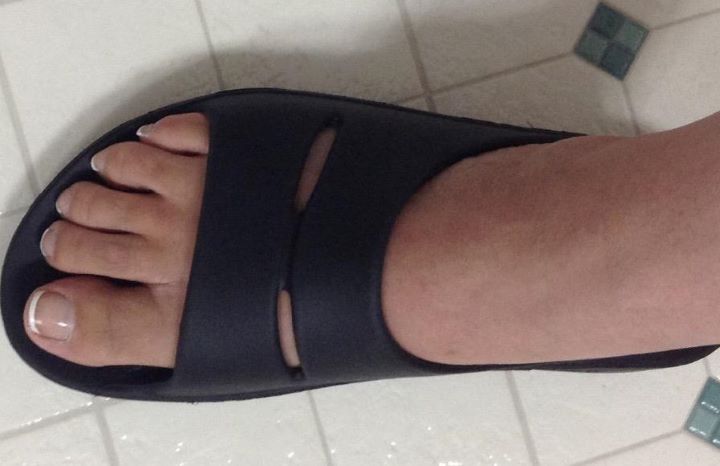 Podiatrist-recommended shoes are usually orthopedic design shoes that cater to people with foot conditions, injuries or older people who need extra comfort and support.
This said, these are some of the ideal features to look for in most podiatrist-recommended shoes;
Fit – Most Podiatrist recommended shoes offer wider width options ars well as a more roomy and extra depth fit for foot conditions and deformities.
Insole – A cushioned and comfortable insole is ideal, and even more so, a removable insole allows you to sue of your own orthotic devices.
Seamless Uppers – Upper can consist of genuine or synthetic leather to soft textile materials such as Nylon and fabric. The uppers need to be seamless and non-irritating, especially for diabetic feet and feet affected by neuropathy issues where the skin is more fragile.
Firm Heel Support – For Heel, support is ideal for a bit of stability.
Soles – A well-cushioned insole and midsole are ideal, with a rubber or slip-resistant and durable outsole.
---
Reviews: The Best Podiatrist Recommended Sandals
We hope you love the sandals we recommend!
So that you know, We may collect a share of sales or other compensation from the links on this page.
---
1
Podiatrist Recommended Sandal
One of the best available Podiatrist recommended sandals that you can invest in is Birkenstocks. I have selected Arizona because it is the most favored model.
The Upper consists of soft and comfortable leather with two straps and an adjustable design with buckle closure.
The footbed has an anatomical shape that offers excellent support and arch support.
The Footbed consists of latex and cork that molds to the shape of your feet.
Furthermore, there are wider and narrower width options available in the sandal.
The outsole is durable and offers excellent traction.
---
2
Podiatrist Recommended Flip Flop Sandal
The Vionic Tode Aloe for Women and Tide Post for men are two Podiatrists recommended comforting Flip Flop Sandals.
The Upper consists of soft suede leather in a Flip Flop Design.
The footbed is cushioned with EVA and has a soft suede lining.
There is a durable rubber outsole for traction.
The Footbed is also contoured for optimal support.
Both these sandal models have received a Seal of Acceptance by the American Podiatric Medical Association.
---
3
Podiatrist Recommended Flip Flop Sandal
Also, a Flip Flop with a Podiatrist Reccomendede Footbed is the Olukai Ohana.
A soft Nylon toe post is quick-drying and will not cause friction.
The footbed is cushioned with EVA and has an anatomical design for better support and comfort.
The rubber sole offers exceptional durability and traction on wet and dry surfaces.
These sandals are also available in a few other color options.
---
4
Podiatrist Reccomended Sandal
Orthofeet is an Orthopedic Pododiatrist recommended brand, and I have chosen their Fisherman Design sandals as top favorites for persons with medical foot conditions.
The Extra Depth and Orthotic accommodating design of these sandals, along with the closed structure, is ideal for Hammertoes, Bunions, Neuropathy, and other conditions affecting your feet, including Diabetes.
The closed design protects your feet and provides comfort.
You can select from wider width options and enjoy the freedom of the removable insoles.
The footbed and insoles are cushioned and comfortable with a therapeutic design.
The rubber sole is also very durable and slip-resistant.
---
5
Podiatrist Recommended Slide Sandal
The Oofos OOahh is a post-recovery shoe that comes with Podiatrist recommendations.
The shoe consists of synthetic materials.
The entire uppers and soles consist of the OOfoam recovery technology cushioning and soft materials.
The Foam absorbs 37% more shock than other materials and is much softer.
The sandal has a rocker-sole design for better stability and to reduce pressure on our feet.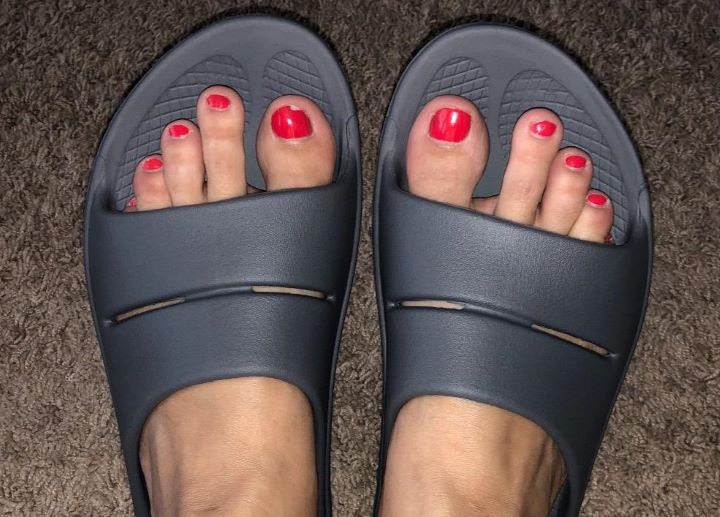 ---
6
Podiatrist Recommended Outdoor Sandal
Then we have the Outdoor sandal from Dream Pairs with its comfortable orthopedic design footbed and closed Fisherman's style.
The Upper is soft and flexible with a lace-up bungee system for an adjustable fit.
There is a shock-absorbing and anatomical EVA footbed for your comfort.
The outsole is durable and slip-resistant rubber.
You can likewise choose from a few available color options.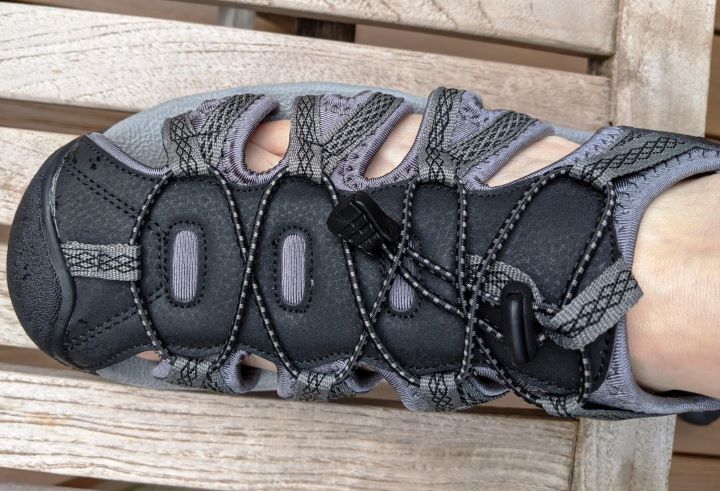 ---
7
Podiatrist Recommended Flip Flops
The Flip-flops have soft fabric uppers and are available in more colors.
The footbed has a podiatrist design with EVA cushioning.
There is arch support and Vio Motion three-point support.
Furthermore, the outsole offers good grip and traction.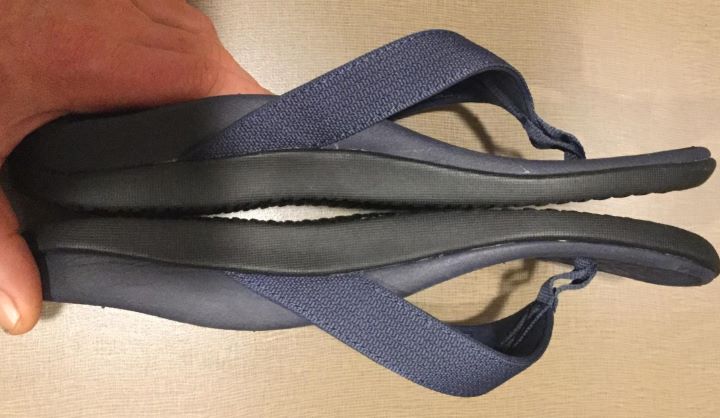 ---
8
Podiatrist Recommended Sandals
Both sandals feature a podiatrist-recommended Ortholite Cushioned and contoured footbed.
They are both available in wider widths and more colors.
There are a cushion, soft padded footbed, and supportive midsole.
The uppers are genuine leather.
---
9
Podiatrist recommended Flip Flops
These sandals have a podiatrist-recommended design for foot conditions like Plantar Fasciitis and foot pain.
There are good arch support and a deep heel cup.
Lateral support offers excellent stability and pronation control.
The footbed has an anatomical shape and is contoured and cushioned for comfort.
---
10
Podiatrist Recommended Flip Flops
Recommended by Podiatrists, these sandals offer excellent support.
They have a Flip Flop textile upper and a durable rubber outsole.
Yoga Foam and Memory foam are cushioning in the footbed.
The footbed likewise has an anatomical design and shape.
Wider widths are also available.
---
Index Table: Top Rated Podiatrist Recommended Sandals
---
---