You will be on your feet most of the time in different environments and surface types when it comes to backpacking.
In the hot summers, a backpacking shoe may not cut, and this is where you need to consider the best available sandal for Backpacking.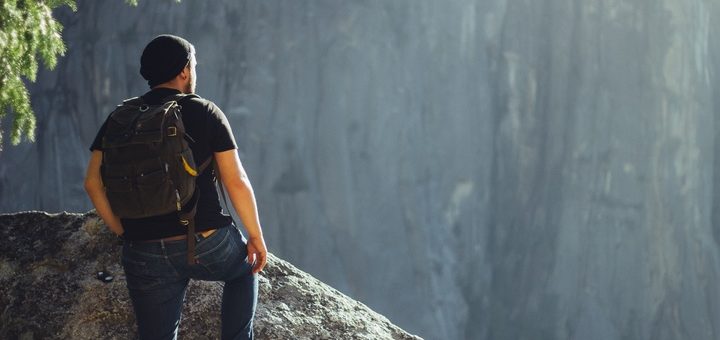 ---
---
Why Use a Hiking Sandal for Backpacking
As you have most likely noticed, there is no specific sandal or shoe for Backpacking. Generally, a more lightweight and comfortable hiking shoe or sandal is advised, which is completely accurate.
Hiking or sports-type sandal has a more open design, offering protection and slip-resistance on various surface areas.
Because Backpacking requires you to be on your feet on a variety of surfaces, usually with some form of a load to carry around, a sandal with a firmer sole and midsole, as well as good underfoot support, is ital. The most Hiking sandal can provide this, along with excellent grip and slip resistance on wet and dry surfaces.
---
What to Look for in a Good Backpacking Sandal
When Looking at sports and Hiking sandals that are ideal for Backpacking, here are a few characteristics to consider;
Durability and Materails – Most Hiking sandals are designed using durable materials such as Nylon, Genuine Leather, Canvas, and rubber for the sole. Reinforced stitching methods and robust, firmer lugs on the soles add to durability. This gives you a sandal that will hold up with p[lenty of walking on tough terrains.
Wieght – The weight you carry on your feet takes five times more energy than what you carry on your back. This said, a hiking sandal is much more lightweight than a sneaker or shoes, and getting the right lightweight sandal makes a huge difference in your backpacking experience.
Price – Keep in mind that the success of your adventure will depend greatly on how happy and comfortable your feet are. So, you should be more willing to spend on quality sandals.
Comfort and Fit – I want to end with an essential consideration: Comfort and Fit. Your Backpacking sandal should fit comfortably, not too tight or loose, and with no hard areas that cause painful friction. Comfort features such as cushioning and a supportive midsole are ideal for underfoot comfort and prevent foot fatigue.
---
Features of a Good Sandal for Backpacking
As we have confirmed, the Best sandals design for Backpacking is Hiking sandals. That said, here are some features that prove to be comfortable and durable in a good sandal for Backpacking;
Uppers – Genuine leather, Nylon, and Textile materials are ideal for durability and water resistance for Backpacking sandals. A padded or mesh lining can provide comfort and reduce friction. The uppers should be adjustable to get the most secure fit. Different color or pattern options are also usually available in most sandal models for Backpacking.
Cushioning and Shock Absorbency – A cushioned Top Sole such as EVA, Foam, or Memory foam can be used for comfort. EVA or foam in the midsole helps to absorb shock and provides added support.
Oustole – Rubber or Durabrasion rubber is the best option in outsole materials, although some models may have an EVA outsole. The outsole tread should be more lug for slip resistance on wet or dry terrains.
Technologies – Technologies for support and shock absorbencies such as Shock Pads or heel counters, may be found in some of these sandal models some sandal models may be found for support and shock absorbencies such as Shock Pads or heel counters.
---
Reviews: The Best Sandals for Backpacking
---
1
Hiking Sandals for Backpacking
Regarding Backpacking, the best protective sandal for all terrains and areas is the Keen Newport H2.
The sandal has a closed design, a protective rubber toe cap, and durable textile uppers.
The sandal is generally water-friendly and will dry very quickly.
As you will see, there are many colors and even some print options available from which you can select.
The footbed is very comfortable with Compression Molded Eva and cushioning.
The rubber outsole is durable and ideal for walking on wet and dry terrains.
---
2
Adjustable Backpacking Sandal
The Teva Universal is a more Casual and Sporty Style sandal that is casual and durable for Backpacking.
The Uppers is a quick-drying textile material with a Universal Strapping system and full adjustability.
The Sole consists of a soft and comfortable EVA that cushions and supports your feet.
The Durabrasion Rubber Outsole offers rugged durability and traction for all terrains, wet and dry.
The Closures are an easy hook-and-loop design.
You can also select from the ladies' model's many solid or patterned color options.
---
3
Hiking Sandal for Backpacking
Another more closed-design sandal for Backpacking is the Merrell All Out Sieve, which offers more of a hiking shoe design with open areas for ventilation.
The Uppers are genuine leather with a soft and comfortable textile lining,
There is a UniFly cushioned and shock-absorbing midsole for support and a comfortable lined insole.
The outsole consists of a Flexible and Durable Vibram Rubber with a slip-resistant tread,
The Insole of the sandals is treated with M Select Fresh technology to combat bacteria and odors.
---
4
Outdoor Backpacking Sandal
Another Fisherman's Style sandal is from Dream Pairs with a Plush and Comfortable Footbed and is available in wider widths.
These sandals are extremely lightweight and comfortable, with a durable sole for all-day walking.
The uppers are made of soft textile material with an adjustable bungee lace-up system.
There is a cushioned EVA footbed for comfort and support.
The durable outsole offers excellent traction and shock absorbency.
There are also quite a few color options from which you can select.
---
5
Comfortable Backpacking Sandal
For those off days when you are at your destination and want to relax for the evening, the Under Armour Slip-on with memory foam can soothe and ease your feet. [/super_list] These slip-on sandals are available in a few color options with solid or two-tone color designs. The uppers consist of a single synthetic strap that is adjustable, with velcro closure. The footbed consists of plush and comfortable 4D layered memory foam. The Re-Engineered EVA outsole is durable and slip-resistant.
---
6
Sports Sandal for Backpacking
The Teva Tirra and Hudson are more fashionable in design yet still ideal for Backpacking.
This sandal features Microban Zinc Based Anti-Microbial treatments in the insole to eliminate odors and bacteria.
The Durabrasion rubber outsole is highly durable with lug patterns for grip on all terrains.
The uppers are synthetic and quick-drying with a neoprene and Mesh lining in the Hudson.
There are a fully cushioned EVA insole and Shoc Pad technology to absorb shock.
---
7
Sports Sandals for Backpacking
Both sandal models have quick-drying textile uppers.
The fit is relaxed and all-around adjustable.
There are also more colors available to you.
The footbed is contoured and cushioned with an EVA midsole.
The outsole is a durable and high-traction rubber.
---
8
These are ideally hiking sandals that are great for backpacking.
They have a more closed and protective design and adjustable uppers.
There are an EVA foam footbed and a contoured midsole.
The rubber outsole is durable and reliable.
You can also select from more available colors.
---
9
Sandals for Hiking and Backpacking
These are both sports sandals ideal for backpacking.
They have adjustable textile uppers.
The footbed is cushioned, and there is an EVA midsole.
Rubber is used in the outsole for durable traction.
You can also select from more colors.
---
10
Both are more closed-style sandals for added protection.
They have a very durable rubber outsole for walking.
The uppers are water-friendly and adjustable.
There is cushioning and support in the footbed.
More colors are likewise available.
---
Index Table: Top Rated Sandals for Backpacking
---
---