Most slippers do not offer much support or arch support, which you most definitely need when you have metatarsalgia.
Other features, such as cushioning and a proper fit with toe room, are requirements that most slippers do not live up to.
Metatarsalgia is pain and inflammation concentrated in the ball of the foot area, and just as you need proper support and cushioning from your work or athletic shoes, you will also need the best slippers for Metatarsalgia.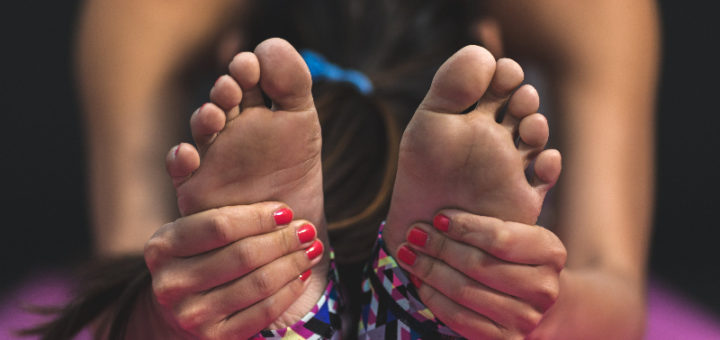 ---
Metatarsalgia Symptoms and Causes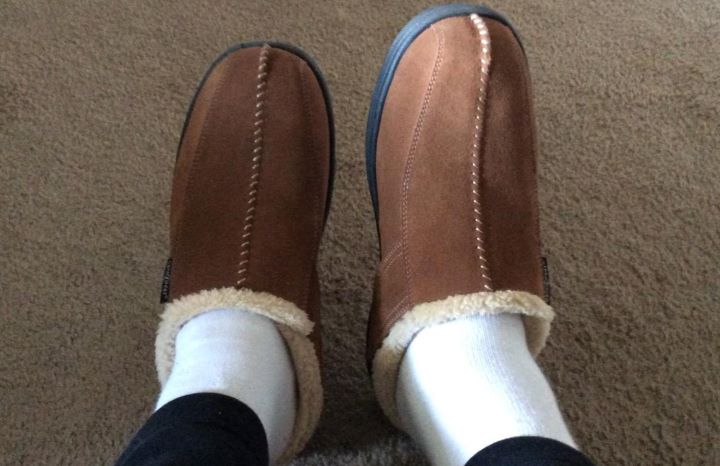 Metatarsalgia is a condition where the ball of your foot becomes very painful and inflamed. This might develop as a result of activities such as running and jumping, which causes an impact on the balls of your feet.
Foot deformities and ill-fitting or improper supportive shoes are also likely to cause metatarsalgia.
However, metatarsalgia is generally not very serious, though it can side-line you quite a bit. You can easily remedy this condition at home and relieve the symptoms.
Wearing proper footwear, including your slippers, can help support the arch and absorb shock that may cause or aggravation of metatarsalgia.

Symptoms – You will notice a sharp, aching, or burning pain in the ball of your foot, which is the sole just behind your toes if you have one. The pain may worsen when you stand, run, or walk, especially barefoot or on hard surfaces. You can also have a feeling of shooting pain, numbness or tingling in your feet, or the feeling like there is a pebble in your shoe.
Causes – Intense training activities such as running and even jumping are the main causes of metatarsalgia. Some foot shapes, as well as having a longer second toe than bog toe, can cause shifting of weight to the balls of the feet, which may lead to Metatarsalgia. High heels and very narrow fitting shoes cause foot deformities and issues in the biomechanics of your walking and running that will lead to Metatarsalgia. Hih heels and pointed-toe shoes are a great risk when it comes to Metatarsalgia. Stress factors and conditions such as Morton's Neuroma may also lead to Metatarsalgia.
Risk factors – You are at greatest risk of developing Metatarsalgia if you take part in high-impact sports such as running and jumping, if you wear high-heeled and narrow shoes, and also if you are overweight. Foot problems such as hammertoes, calluses on the bottom of your feet, and certain types of arthritis may likewise lead to Metatarsalgia.
---
Choosing Slippers for Metatarsalgia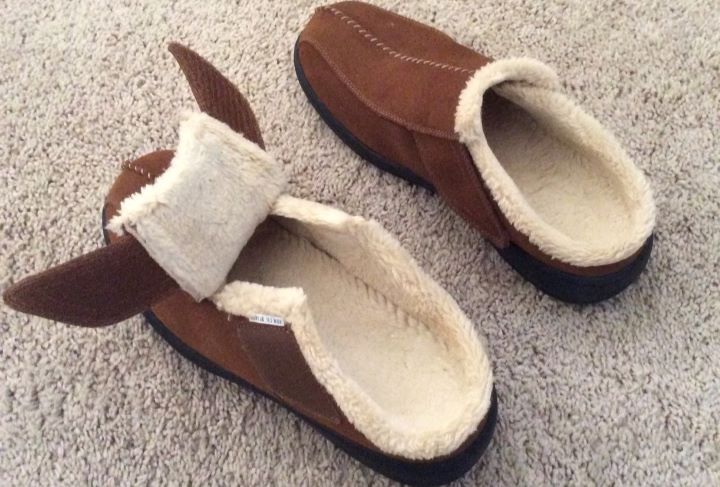 When you are shopping for the best slippers for Metatarsalgia, you will need to keep in mind to look for similar features that you would in a running, work, or everyday wear shoe.
The two most important features to look for are Arch Support and Cushioning, particularly in the ball of the foot area.
I would likewise consider the fit as you want a more roomy toe box ad a snug-fitting heel.
If you look for these three features in a slipper, which should not be too hard to find, your slippers will provide great comfort and relief from this condition.
---
Related Articles on Metatarsalgia
---
Features of a Good Slipper for Metatarsalgia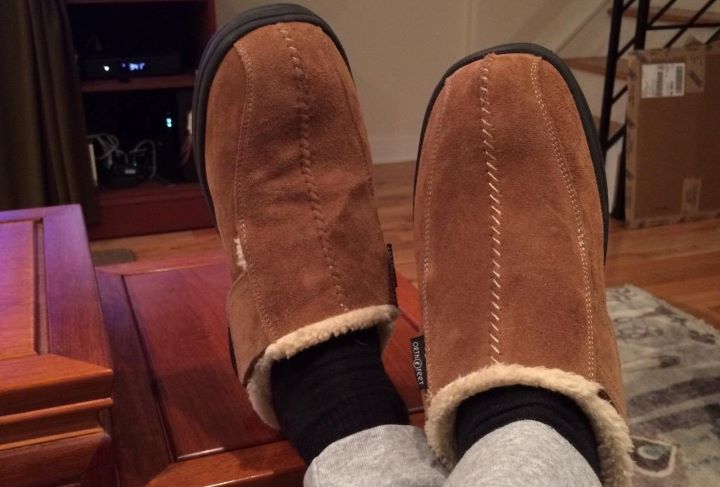 So, here are some of the main features that are ideal to consider in a good slipper for Metatarsalgia;
Uppers – Uppers should be roomy with a wider toe box. However, a snug heel fit or fit will not slip off your feet which causes you to use your toes to grip the slipper. Uppers can be synthetic, leather, suede, textile, or knit with a comfortable or fur lining.
Support and Cushioning – Slippers with a well-cushioned footbed with a contoured or Bio-mechanical design are ideal. Always look for a slipper with either a contoured footbed or arch support. Cushioning is key in the insole and midsole for shock absorbency. EVA, Ortholite, Memory Foam, and other foams form ideal cushioning systems. The Sole needs to offer flexibility and not be too rigid.
Outsole – A thicker outsole likewise provide good shock absorbency. Always look for a durable rubber outsole for outdoor and indoor wear and EVA or suede soles for indoor wear only.
Options – Options available will be depending on the specific brand. You may have a choice in colors, widths, and sizes.
---
Reviews: The Best Slippers for Metatarsalgia
We have chosen some of the best available slippers that will help with Metatarsalgia;
We hope you love the slippers we recommend!
So that you know, We may collect a share of sales or other compensation from the links on this page.
---
1
The Orthofeet Asheville and Charlotte are superb slipper models for Metatarsalgia.
The slippers feature a unique therapeutic design, anatomical arch support, and an orthotic footbed.
They have layered cushioning for support and softness under the feet and insoles that you can remove.
The slippers are available in wider width options and extended sizes as needed.
They are finished off with a durable high traction rubber outsole.
---
2
From Osotoner, we have cozy and comfortable terry slippers that are a slide-on model.
These slippers are ideal for summer when you need comfort in warmer weather.
They offer excellent arch support and have Multiple layers of EVA foam cushioning.
There is a memory foam insole and Micro Terry uppers and linings that are plush and comfortable,
The outsole is a durable and high-traction rubber.
There are more colors and extended-size options available.
---
3
Slipper for Metatarsalgia
These two slipper models from Hush Puppies are perfect for metatarsalgia relief.
They offer a comfortable and roomy fit with a cozy and plush lining and soft, adaptable uppers.
The slippers are suede leather with a pile lining and soft suede soles for indoor use only.
There is plenty of underfoot cushioning and comfort.
---
4
Slipper for Metatarsalgia
The Propet Cush n Foot is ideally a Medicare/HCPCS code A5500 diabetic shoe that works well for issues such as metatarsalgia.
The fit is adaptable with the Velcro uppers strap, and the slipper offers a roomy and comfortable fit.
There are layers of underfoot cushioning for support and comfort and a smooth lining.
The sole is a durable rubber making the slippers ideal for indoor and outdoor use.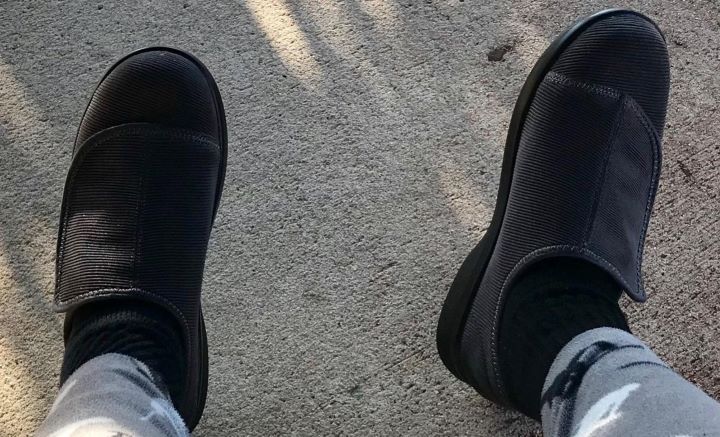 ---
5
I have chosen the soft and plush Clarks Moccasin slippers for metatarsalgia relief.
They are soft suede slippers with a plush faux fur shearling lining.
The sole is also a soft suede and has comfortable cushioning in the insole.
The slippers offer a wide and roomy fit and are available in a few more color options.
They have a durable, grippy outsole for indoor and outdoor use.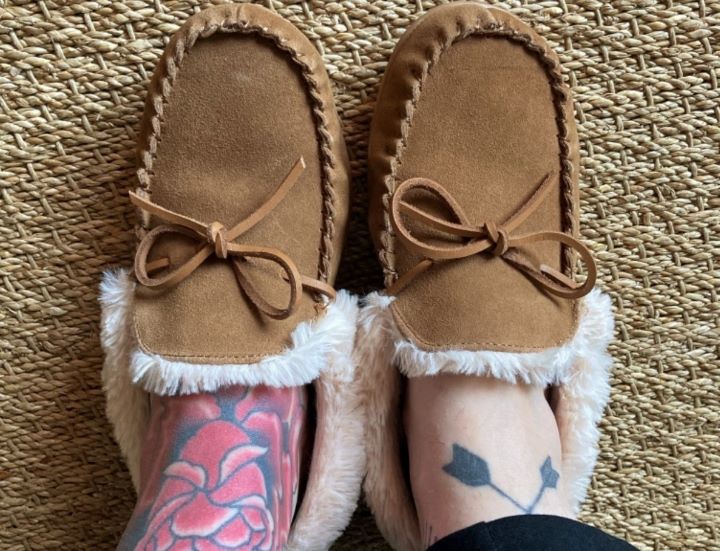 ---
6
Metatarsalgia Warm Slippers with Memory Foam
The Coface slippers are ideal for colder weather conditions.
They are slippers and boots for metatarsalgia.
The slippers have a cushioned and supportive memory foam footbed.
They are lined for warmth and have a durable outsole.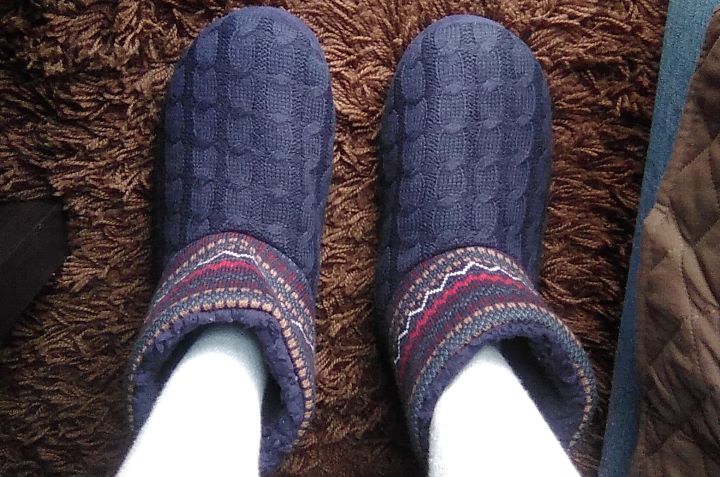 ---
7
Metatarsalgia Slipper with Memory Foam
The Kimbal slippers are plush memory foam slippers for metatarsalgia.
They have a soft suede sole for indoor use.
There is a well-cushioned memory foam footbed for supper and comfort,
The fit of the slippers is fully adjustable.
---
8
Metatarsalgia Slippers for Cold Feet
Crocs slippers have an ideal design for metatarsalgia.
Crocs consist of cushioning crosslite foam and have a contoured and arch-support footbed.
The slippers have a warm and plush lining.
There are likewise more colors available.
---
9
Warm Moccasin Slippers for Metatarsalgia
The UGG slippers are ideal for metatarsalgia.
They have genuine sheepskin leather uppers and a comfortable wool lining and insole.
The fit allows you to use your orthotics for comfort.
The slippers are available in neutral colors.
---
10
Metatarsalgia Leather Slipper
The Bearpaw Slippers are comfortable moc-toe slippers for metatarsalgia.
They have a supportive cushioned footbed and a TPR rubber outsole.
The slippers are made of genuine leather with a comfortable lining.
They are lightweight and durable.
---
Index Table: Top Rated Slippers for Metatarsalgia
---
---