Metatarsalgia is a condition that causes much pain in the ball of the foot area because the joints have become inflamed.
Though flip flops are not one of the most supportive and comfortable types of shoes for any foot condition, you get models that offer excellent support and cushioning that can also be ideal for Metatarsalgia.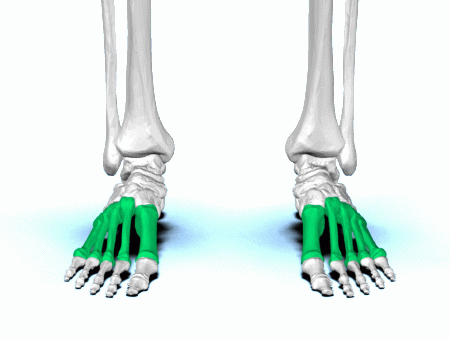 ---
What is Metatarsalgia
Metatarsalgia is a condition where the area in the ball of your foot becomes painful and inflamed. It is mainly caused by activities that include running and jumping that places much pressure and impact on the balls of your feet. Metatarsalgia may also be related to certain foot deformities and shoes that are too narrow fitting.
Though metatarsalgia is not very serious, it could affect your daily activities. Luckily, there are many at-home treatments that you can use to manage the sentence, and wearing proper footwear can help prevent Metatarsalgia and help with the condition.
Symptoms – The symptoms of metatarsalgia include a sharp and aching or burning pain that affects the ball of your foot, which is the area just behind your toes. The pain may become worse when you stand or run or take part in activities, especially on a hard floor surface. The pain may feel like a shop or shooting pain. There may be numbness or tingling in your toes. Similarly, Metatarsalgia may feel like a pebble in your shoe.
Causes – Metatarsalgia is a condition where one single factor can cause the condition. Sometimes several factors may cause metatarsalgia. Firstly, we will start with training or activities that are very intense and that place much impact on your feet. Some issues with your feeds, such as having a not higher than a normal arch, which causes more pressure on the forefoot, or when you have a longer second toe than your big toe, are also related to metatarsalgia. Excessive weight gain may also lead to Metatarsalgia because there is more pressure on your forefoot when you move. Then again, as we have mentioned, one of the biggest causes of Metatarsalgia and Morton's Neuroma is wearing ill-fitting, narrow shoes or high-heeled shoes. Fractures in the metatarsal bones of your feet can also cause Metatarsalgia.
Risk Factors – There are a few risk factors for metatarsalgia. Firstly, we start by participating in high-impact sports, especially those that involve running and jumping. Then. As I have mentioned, wearing high-heeled shoes, or improperly fitting narrow shoes, are also risk factors. Having certain foot problems such as Hammertoes and calluses on the bottom of your feet, and having inflammatory arthritis or rheumatoid arthritis and gout, may also lead to the condition. Lastly, when you are overweight or obese places strain on your feet, which in turn can lead to metatarsalgia.
Complications – Because of the foot pain caused by Metatarsalgia, you may start to limp, which in turn can causeway pain in other areas of the body, such as your lower back or your hips.
Treatment – Treating metatarsalgia at home is quite easy, and there are a few steps you can take to manage the pain and to help treat the condition. Firstly, you will need to rest from high-impact activities such as running and jumping and take it slow. You can use ice or heat on the painful area, and you can use anti-inflammatory pain medication. Certain inserts such as insoles, arch supports, or metatarsal pads can also help with the pain. Lastly, and most importantly, wearing proper shoes and sandals that support the arch of your feet have a roomy toe box and offer good cushioning can help with the condition.
---
Choosing Shoes for Metatarsalgia
As we have said before, investing in shoes and sandals with a wider toe box and a roomy fit is very important. You need to avoid narrow-fitting shoes and shoes with very high heels at all costs. For this article, we will be looking at flip flops for more. For metatarsalgia, are ideal because they generally have an open design that allows enough room for the foot, and they usually have a wide footbed.
The flip flops that we will be looking at will have a cushioned footbed, and they will offer large arch support, reducing pressure on your feet' balls.
---
Features of a Good Flip Flop for Metatarsalgia
Fit – The flip flop should be a wider width fit with a roomy toe box.
Uppers – The uppers is can be a foam such as EVA or crosslite it can be leather. It can be synthetic leather or soft textile.
Footbed – The Footbed needs a more contour design to support your orchards. Look for sandals with a cushioned footbed that is either EVA memory foam or other foam cushioning.
Sole – The sole must offer good traction and slip resistance. A rubber sole is ideal. However, many flip-flops do have an EVA sole.
Options – The flip flops that we have added will offer you wider width fits, and more sizes, and will be available in more color options.
---
Reviews: The Best Flip Flops for Metatarsalgia
In our review section are some of our most popular flip-flop models ideal for Metatarsalgia.
---
1
Flip Flops for Metatarsalgia
The FitFlop Iqushion flip-flops provide comfort and support in all the areas needed for metatarsalgia.
They have an anatomical footbed with built-in arch support, additional heel, and ball of the foot cushioning.
They are soft foam sandals with a rubber uppers strap.
The flip flops have a wider toe box fit and are available in many colors.
---
2
Flip Flops for Metatarsalgia
The Teva Voya Flip Flops are also perfect for Metatarsalgia.
They have soft textile uppers and are available in many colors.
The webbing is a soft quick-drying polyester fabric.
The footbed has a roomy fit and a contoured design for support.
There is a Mush top sole cushion that will conform to the shape of your feet.
---
3
Metatarsalgia Flip Flop Sandals
The Olukai Ohana is a comfortable and casual style sandal for Metatarsalgia.
They have soft quick-drying uppers webbings and a roomy toe box.
The footbed has an arch support design and soft EVA cushioning.
The outsole offers excellent slip resistance.
---
4
The Reef sandals are beach and water friendly with quick-drying uppers, and an easy-to-clean design.
They offer a roomy fit and good support and cushioning for Metatarsalgia.
The Reef sandals have durable traction.
They are available in a few more colors you can choose as needed.
---
5
Arch Support Metatarsalgia Flip Flops
From Everhealth we have Orthopedic style flip flops that are perfect for metatarsalgia.
They have a podiatrist design footbed that will provide good cushioning and arch support.
The flip flops have a wide fit that is more suitable for Metatarsalgia.
They have a durable and high-traction outsole.
---
6
Flip Flops for Metatarsalgia
The Birkenstock Honolulu flip-flops are likewise ideal for Metatarsalgia.
They have a comfortable molded footbed with built-in arch support.
There is a soft moldable Cork and latex midsole and the footbed has a suede lining.
The uppers are soft and supple leather with a roomy fit.
The flip flops are available in more colors from which you can choose.
---
Index Table: Top Rated Flip Flops for Metatarsalgia
---
---