Slippers today are not just fluffy shoes with a thin sole and no cushioning or support.
Today, we have slipper designs with as many comfort features as walking and running shoes.
Especially slippers for Plantar fasciitis should come with proper support and cushioning features.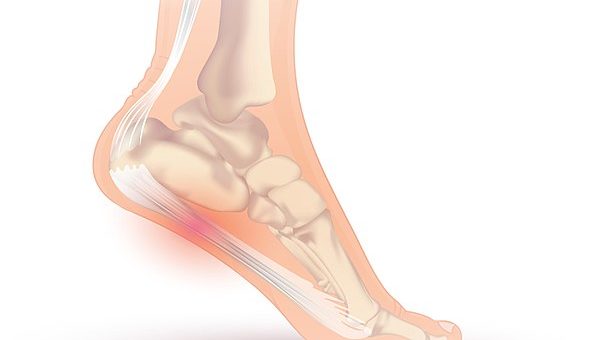 ---
Benefits of Wearing Appropriare Plantar Fasciitis Slipper
But why should you regularly wear slippers?
Slippers offer a comfortable alternative for wearing at home to give your feet a rest from your daily work or sports shoes and help your feet breathe or stay warm in colder weather conditions.
Other than that, good slippers have many other benefits;

Help with Swollen Feet – Slippers can provide comfort and relief from swollen and aching feet as they have a much roomier design and comfortable cushioning.
Proper Balance – With the technology used in today's slippers, they have support features that improve balance and provide stability. Generally, you will be a more stable and good pair of slippers than bare feet or in uncomfortable flip flops and slippers.
Prevents Infections – The floor of your house is never absolutely clean; it is advised to keep your feet covered for protection against fungal and bacterial infections. So whether in your home or elsewhere, slippers proved a protective barrier against disease-causing fungus and bacteria.
Ward of Illness – did you know that walking bare feet on cold floors causes colds and cases of flu. Because your body continuously loses heat through your feet, your immune system becomes weakened, and you are more prone to the cold and flu virus.
---
How to Choose Slippers for Plantar Fasciitis
Whether you suffer for little or very much pain with Plantar Fasciitis, it is still vital to get proper cushioning and support from your shoes, which counts for your slippers.
Look for slippers with these basic features to prevent and alleviate Plantar Fasciitis;
Good Arch and Heel Support – One of the pain-reliever features is arch and heel support when you have plantar fasciitis. Make sure that the footbed of the slippers either has a more anatomical and contoured shape or proper arch support and heel support.
Extra Rigid Sole – Someone with Plantar Fasciitis needs a sole in a shoe and slipper that is more rigid than flexible, a thicker midsole, and a rocker bottom sole can also be ideal for alleviating the pressure of the heel and midfoot.
Firm Heel Counter – The Back part of the heel of the slippers needs to be slightly firmer to minimize abnormal stretching f the Plantar fascia to prevent further pain and inflammation in the heels and arches of the feet associated with Plantar fasciitis.
Cushioning – The footbed or sole needs soft underfoot cushioning and firmer midsole cushioning to absorb impact and provide a comfortable platform for your feet. Additional heel cushioning is always welcomed when you have plantar fasciitis.
---
Features of a Good Slipper for Plantar Fasciitis
Uppers – Slippers usually have either soft suede or nubuck leather uppers, textile uppers, or soft cotton uppers in your summer styles. They may have a lining for winters such as fleece, shearling, or faux fur. Summer design slippers may have a textile lining. The Uppers may vary in style, from comfortable mules to closed, ankle boots designs and slide, ons, and even flip flops design slippers.
Cushioning and Support – The slippers we have chosen all have a cushioned footbed with good arch support or a contoured shape for support. Foam or memory foam cushioning can be used for comfort and shock absorbency.
Outsole – You get indoor and outdoor slippers with different types of outsole. Your outdoor slippers will have a more durable and slip-resistant rubber outsole, whereas indoor slippers will have a leather or EVA outsole.
Options – Slippers for Plantar Fasciitis do come in a variety of color options, some models of wider widths and extended size options.
---
Reviews: The Best Slippers for Plantar Fasciitis
These are some of our top choices in slippers that are all ideal for plantar fasciitis;
We hope you love the slippers we recommend!
So that you know, We may collect a share of sales or other compensation from the links on this page.
---
1
Slippers for Plantar Fasciitis
One of my favorite slipper models for Plantar Fasciitis is the Cush n Foot range from Propet.
The Cush N Foot is an adjustable fit slipper that comes in narrow and extended width options to get the perfect fit.
The slippers have soft synthetic uppers that are lightweight and breathable,
They are fully cushioned and supportive with a durable rubber outsole.
There are also many color sand prints available from which you can choose.
---
2
Plantar Fasciitis Slippers
The ERGOfoot slippers offer cushion and arch support which is also ideal for Plantar fasciitis.
They have soft synthetic uppers and a mule design.
The slippers have arch support and heel cups with plenty of cushioning for shock absorbency.
The rubber outsole is anti-skid and ideal for indoor and outdoor use.
They are available in plenty of sizes and have more color options.
---
3
Slippers for Plantar Fasciitis
These are two similar slippers models that I have chosen from Vionic for Plantar fasciitis.
The haven Shirley has a plush fur lining and moccasin design, with a Vio Motion cushioned and support footbed and durable rubber outsole.
For men, the Irving Adler has a shearling fur lining and soft uppers in suede leather with an adjustable strap.
The Irving Adler also features a Flexible sole and cushioning for comfort.
Both are available in more color options.
---
4
Slippers for Plantar Fasciitis
The Skechers Expected X slippers are fabric and soft synthetic leather with a synthetic indoor and outdoor sole and comfortable winter lining.
The Slippers from Skechers are cushioned and supportive for Plantar Fasciitis.
The Bobs for the ladies are 100% synthetic knit with a comfortable lining, plush foam footbed, and a flexible rubber outsole.
Both slipper models are available in more colors and widths.
---
5
Plantar Fasciitis Slippers
The V-Step Slippers are a unisex design with more colors available.
The slippers are soft with a velveteen upper that is breathable.
They have orthotic support and cushioning design with arch support and cushioning.
The Outsole is a two-Lay EVA with rubber for slip resistance and shock absorbency.
There are also more colors available to you.
---
6
Slippers for Plantar Fasciitis
We have the Clog design and Soft waffle Knit clog from Hanes for men and women with plantar fasciitis.
Both slippers feature flexibility and comfort, such as the memory foam moldable cushioning and supportive footbed.
They are machine washable and have an indoor and outdoor durable rubber outsole.
Hanes slippers have extra cozy linings and comfortable, breathable uppers.
Furthermore, you can choose from a few available color options.
---
Index Table: Top Rated Slippers for Plantar Fasciitis
---
---