Slippers are comfortable and cozy shoes that we love to slip into after a long day on our feet to relax at home.
However, slippers are not always supportive or the best choice for heel pain.
That is why we want to help you find the best slippers for heel pain that provide support and soothing cushioning for your heels.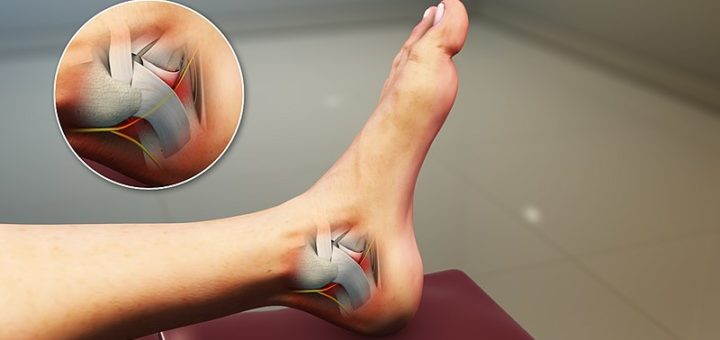 ---
---
Heel Pain Causes and Treatments
Your feet and ankles comprise 26 bones, 33 joints with over 100 tendons, and your heel is the largest bone in your feet.
Your feet allow you to walk, run, and generally move around and are the basis of your entire body, carrying all the weight and impact.
There may be many things cueing your heel pain, and we all know that heel pain can affect how you walk and your general well-being.
Common Causes of Heel Pain – Many medical conditions can cause heel pain; a few of them include Arthritis, Plantar Fasciitis, Achilles tendonitis, Bursitis, as well as other sprains, strains, and fractures or injuries.
Treating heel Pain – Try to rest your feet for the heel to heal and apply some ice or heat to soothe the pain. You can use over-the-counter or prescription medication. Shoe inserts or heel lifts in your shoes may also help cushion and protect the heel.
Preventing Heel Pain – Firstly, if you wear shoes, sandals, and slippers that offer good support, cushioning and that fit properly, you are well on your way to treating and preventing heel pain. Always wear proper shoes for running and training, as you need the most protection. Pace yourself with physical activities and always stretch first. Try to keep your weight in check, as this is quite a big reason for heel pain.
---
Choosing Slippers for Heel Pain
When looking for good slippers or shoes for heel pain, the features you need to consider are quite the same;
Arch and Heel Support – Slippers and shoes with an anatomically shaped footbed or arch support, a deeper heel cup, or additional help cushioning, such as gel, will be ideal for heel pain.
More Rigid Sole – A shoe or slipper with a thicker or rocker design sole will take much pressure off painful heels. Thicker rubber-soled slippers will be perfect for heel pain.
A Firmer Heel Counter – The Back part of the heel of a slipper or shoe needs to offer a slightly firmer, padded, or more snug fit to keep the ankles and Achilles' tendons more stable. In this case, it will be ideal for persons with issues such as Achilles tendinitis, leading to heel pain.
Plenty of Cushioning – Plenty of cushioning in the entire footbed or more concentrated in the heel area will be perfect for protecting your heels and taking some pressure off them.
---
Features of a Good Slipper for Heel Pain
Uppers – Slippers for Heel pain can come with various uppers in style, color, and materials. Generally, you get closed and open-back slippers, which can be in different styles such,h as slide slippers, sandal slippers, and mules. The uppers can have natural materials, including leather, suede, cotton, bamboo, or hemp. Then there are synthetic options such as polyester and microfiber that can be plush fleece, microfleece, velour, or standard weave materials.
Comfort Features – Most slippers lack much-needed comfort, so we have chosen comfort features specifically suited to heel pain. All the slippers offer a cushion and a thicker shock-absorbing sole from our range. Some offer arch support and a more anatomical-shaped footbed.
Outsole – As you will notice, slippers come with indoor-only or indoor and outdoor design outsoles. Indoor-only outsoles are usually EVA foam, suede, leather, or a soft option. Whereas outdoor and indoor outsoles will be more durable and slip-resistant rubber or synthetic materials.
Options – You can choose from color options and size and width options from most of the slipper brands and models we have chosen.
---
Reviews: The Best Slippers for Heel Pain
As you will see listed below, in particular, are some of our most favored slipper brands and models that have truly proven to be ideal for heel pain;
---
1
The Cush and Foot Slippers and Casual shoe range is a top choice for any foot condition. The slippers are available in wider widths and have adjustable uppers.
They are also a more secure closed design.
The slippers have proper cushioning and support features.
They are likewise available in a few more color options.
---
2
Summer Slipper for Heel Pain
The RockDive slippers are a lightweight and breathable choice for summer.
They have cotton spandex uppers and a comfortable memory foam footbed of cushioning.
These slippers are machine washable, which is quite convenient.
Furthermore, you can get them in more color options.
---
3
Comfortable Heel Pain Slippers
The ERGOFoot slippers are a comfortable slip-on design with proper support features.
They have a soft knitted upper and are a warm design.
The slippers are well-cushioned and have arch support.
There is also a durable and slip-resistant rubber outsole.
---
4
Two more slipper models from Orthofeet are ideal for heel pain.
They are therapeutic design slippers with a supportive anatomical footbed and arch support,
There are layers of cushioning for support and comfort under your feet and heels.
The durable rubber outsole is stable and slip-resistant.
---
5
UGG Slippers Boot is a comfortable winter choice.
They have genuine sheepskin leather uppers with a wool interior lining.
The sole is a durable rubber that has a lug tread.
The slippers do not offer much support or cushioning, but I chose them specifically for their fit, accommodating orthotics and insole.
Thus they are ideal if you use your custom insole for support and comfort.
Furthermore, they come in many color choices.
---
Index Table: Top Rated Slippers for Heel Pain
---
---