If you are looking for the warmest and most comfortable slippers, then I want to introduce you to the IGG slipper range today.
UGG slippers are extremely popular and all-natural slippers that have come quite a long way.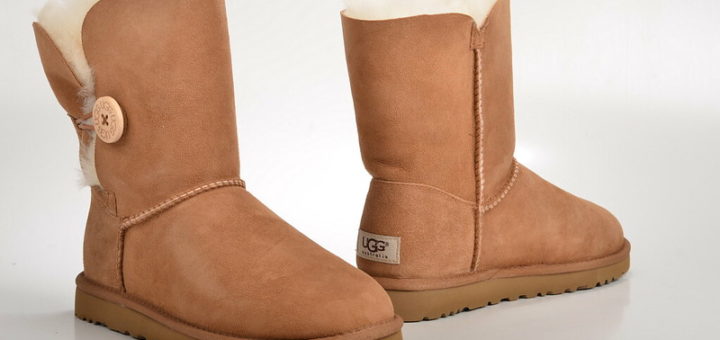 ---
Benefits of Wearing Slippers
Firstly, let us look at some of the benefits of wearing slippers;
Warmth – Especially with UGG slippers, your feet will be kept warm and comfortable.
Prevents Flu and Colds – Cold feet truly does lead to disease such as cold and flu because it affects blood flow, which in turn affects your immune system. So, wearing slippers will keep you healthy.
Prevent Infections – Keeping your feet covered helps to prevent the risk of fungal and bacterial infections from floors.
Comfort – Generally, it is much more comfortable to lounge in slippers than in work or athletic shoes.
Protects your Feet and Your Floors – Wearing slippers protects your feet from sharp objects and help keep your feet clean and your floors clean.
Better Balance and Support – Wearing slippers at home rather than socks or bare feet offers much better balance and support, as well as slip resistance.
---
Why choose UGG Slippers
UGG slippers are a top brand that has been around for many years.
Their slippers and even casual boots are comfortable, adaptable in fit, and highly sought after.
UGG slippers consist of soft sheep leather, and all come with a sheep wool lining and cushioning. The leather becomes softer the longer your wear your slippers and eventually molds to the shape of your feet.
Sheep wool is temperature regulating and moisture-wicking, which is an ideal property to have.
Their slippers are natural and well-constructed for durability and comfort.
---
Features of a Good UGG Slipper
Uppers – UGGs have genuine sheep or cow leather uppers, that usually comes with a pure wool lining.
Comfort Features – besides a wool insole for comfort Uggs only have a slightly padded insole for comfort and a EVA midsole for shock absorbency.
Outsole – Most UGG slippers will have either and EVA or durable rubber outsole, mostly for indoor and outdoor use.
Fit – Because UGG slippers are genuine leather you need to keep in mind that the leather stretches and molds to your feet in time, so the fit will be snug initially.
Options – Most UGG slippers are available in neutral color options, however with models such as the Classic ankle boot slipper you will see that there are many bold and other color options available to you.
---
Reviews: The Best UGG Slippers
These are some of the top models of UGG slippers for men and women;
We hope you love the slippers we recommend!
So that you know, We may collect a share of sales or other compensation from the links on this page.
---
1
I have added the classic UGG ankle boot first as this is a slipper and casual boot all in one and one of my personal favorites.
The UGG classic boot comes in a huge variety of colors and has such a versatile design.
It has genuine sheep leather uppers with a wool lining,
There is a Treadlite outsole that is durable and slip-resistant.
---
2
The UGG Olsen and Dakota slippers have a moccasin style toe and are a regular style slipper.
They are cowhide suede leather with dyed sheep fur as a lining.
The uppers are water-resistant suede, and there are more neutral colors available.
The lining has fiber sewn into a backing and then sewn directly into the slipper.
The slippers have a durable rubber outsole for indoor, and you use.
---
3
The UGG Koolaburra is soft and comfortable, lightweight slippers for men and women.
The only difference between the Lezly and Tipton is that the Tipton has an EVA outsole, and the Lezly has a rubber outsole.
Both slippers are genuine soft suede leather from sheepskin, with a plush faux fur interior lining and a faux fur padded insole for comfort.
They are similar in style, with a closed back.
There are also some neutral color options available in these slippers from UGG.
---
4
The UGG Scuff and Scuffette slippers are very lightweight slip-on mule-style slippers that are more suited to warmer weather and for summer.
They have 100% sheepskin leather uppers and a dyed sheep fur lining and insole for comfort and temperature regulation.
The slippers have a suede feel leather upper and a sheepskin collar.
They have a durable indoor and outdoor rubber outsole.
There are also a few more neutral color variations available to you.
---
5
A newer model from UGG is the fun and colorful Fluff You and Fluff yeah range slippers.
The Slippers have an Open toe and a slingback design and are ideal for cool to warmer weather conditions.
They consist entirely out if dyed sheep fur and have a sheepskin insole.
There are single solid colors available and two and three or more tones of colors for both men and women.
The outsole is a durable rubber for indoor and outdoor use.
---
6
Here are two different UGG slippers models that are both mule styles.
The UGG Logo is a jacquard fabric uppers sipper that has a synthetic sole.
FOR MEN, the UGG Scuff has a wool lining and a sheepskin insole for comfort, with the UGG graphic on the uppers.
For the ladies, the UGG Cozy has knit uppers and a dyed sheep fur lining for comfort and a sheepskin collar.
The Cozy slippers gave a Treadlite UGG outsole and comfortable slide-on design.
Both slippers are available in a few neutral color selections.
---
7
The UGG Tasman range for men and women is comfortable slippers that are available in many colors.
They have genuine sheepskin leather uppers with a sheepskin lining and a wool insole for comfort and cushioning.
The uppers are a softer suede style leather, and there is a lightweight Treadlite outsole for indoor and outdoor use.
---
8
Warm Moccasin Slippers for Cold Feet
The UGG Ascot and Dakota slippers are also very similar in style and comfort features.
They are a closed-design moccasin toe-style slipper, available in a few neutral color options.
The slippers have soft suede leather uppers that are genuine sheepskin, a pure dyed wool lining, and a wool insole for comfort and cushioning.
They have a durable rubber insole for indoor ad outdoor use.
---
Index Table: Top Rated UGG Slippers
---
---