Mortons neuroma is a condition that affects the Ball of the foot, causing pain and inflammation in this area.
Having the right sandals for this condition is vital for relieving the symptoms and preventing further aggravation.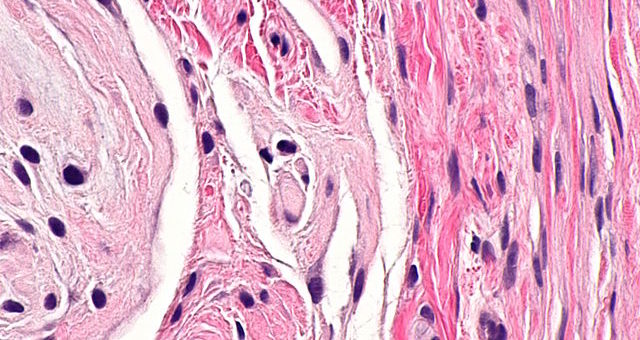 ---
---
Why do you Need Good Sandals for Morton's Neuroma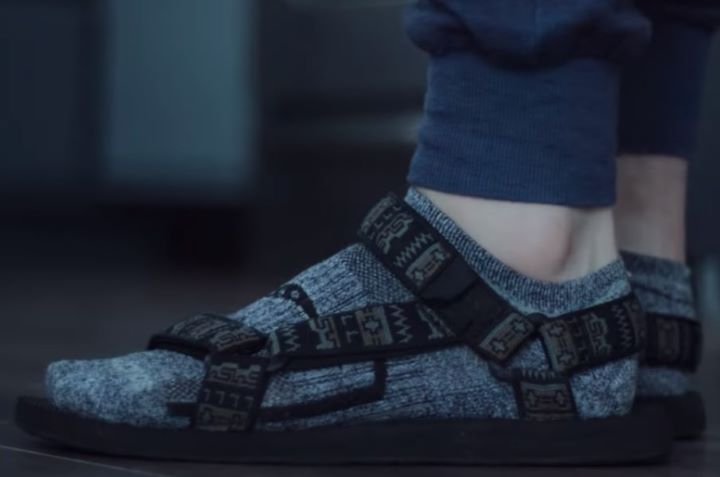 Sandals do not always come in the best options for comfort and support, especially for a condition such as Morton's Neuroam.
Just as you need a comfortable and supportive walking or work shoe for this condition, the right sandal is also essential.
Neglecting Morton's Neuroma will cause much damage, pain, and suffering in the future; therefore, it is somewhat safer to invest in the right supportive footwear in all your shoe choices from the start.
---
Treating Morton's Neuroma and Wearing Proper Footwear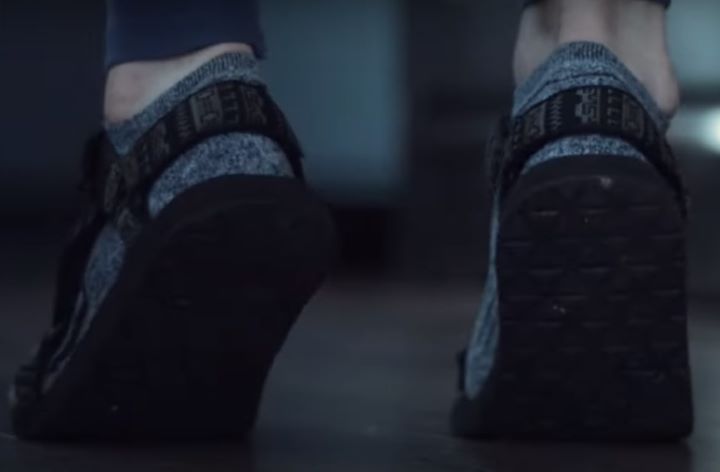 Here are a few Tips and shoe Characteristics that can help with Morton's Neuroma and relieve some of the painful symptoms;
Toe Room – Sandals with large toe boxes and extra width in the forefoot are ideal and provide comfort and accommodate swelling of the feet.
Adjustability – Sandals with adjustable straps allow you to get just the right fit and also to adjust the fit when your feet swell or become uncomfortable.
Wider Widths – A wider width sandal allows much more ample toe room and space.
Low Heel To toe Drop – Reduce pressure on the Metatarsal area with a lower heel and low heel-to-drop design as the opposite places excessive strain and causes further pain and damage.
Arch Support and Biomechanical Balance – Look for arch support and biomechanically engineered footbed that helps with instability and provides more rigid support and balance.
Shock Absorbency – A Thick and absorbent sole, midsole, and cushioned insole can provide comfortable cushioning as well as shock absorbency to prevent excessive strain and impact on the balls of the feet.
---
Related Articles on Morton's Neuroma
---
Features of a Good Sandal for Morton's Neuroma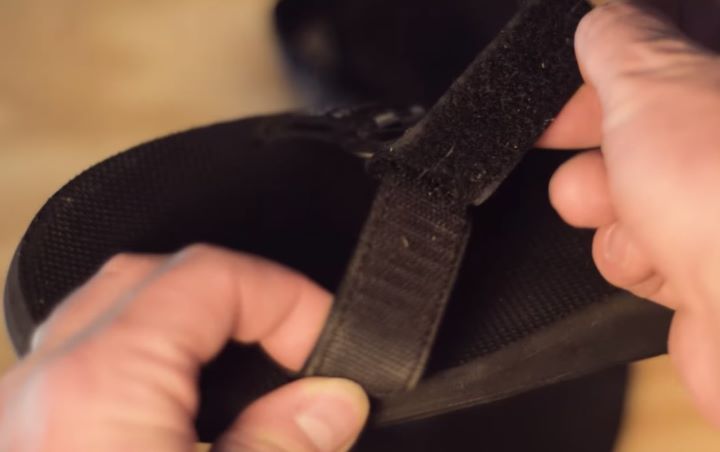 Fit – Make sure that the sandals fit well in length and width, even when your feet are swollen and at the heat of the day. Look for adjustability in the straps so you can customize the fit as you need to. Also, look for a wider forefoot and roomy toe box.
Support – Proper arch support and a well-balanced Biomechanically engineered sole or footbed that helps improve stability and imbalance, a symptom of Morton's Neuroma and makes it much easier to walk without pain and discomfort.
Zero or Low Drop – Steer away from heeled and high heel-to-toe drop sandals and instead opt for a uniform sole or a shallow heel-to-toe drop design.
Shcoks Absorbency – Look for cushioning, particularly under the ball of the foot, a cushioned or EVA midsole, and a thicker sole that can absorb maximum impact.
Uppers – Soft, flexible, and breathable uppers will keep your feet cool and comfortable and allow for easy movement and less pressure.
---
Reviews: The Best Sandals for Morton's Neuroma
These are some comfortable and supportive sandal brands and models for individuals who have Morton's Neuroma;
We hope you love the sandals we recommend!
So that you know, We may collect a share of sales or other compensation from the links on this page.
---
1
Sandal for Morton's Neuroma
The Birkenstock Arizona is a much sought-after comfortable and classic design sandal and can be worn if you have Morton's Neuroma.
The sandal has soft leather uppers with buckles on both straps for an adjustable fit.
There is a leather lining on the footbed to absorb moisture.
The footbed is cushioned and anatomically formed with a blend of latex and cork.
There is also a durable and shock absorbing thick rubber outsole.
EVA in the midsole offers, even more cushioning and support.
This sandal also offers a wide and roomy fit.
You can choose between a few neutral color selections.
---
2
The FitFlop Surfer features the Popular micro wobble board technology and support, which is ideal for all foot types and can help with Morton's Neuroma.
This model also has a built-in arch contour and cushioned supportive footbed.
The uppers consist of synthetic leather with a smooth mesh lining, and the whole design is biomechanically engineered for foot health.
The rubber outsole is durable and treaded for better grip and traction.
---
3
Orthopedic Morton's Neuroma Sandal
The Orthofeet Naples and Alpine are two superb orthopedic sandal models perfect for Morton's Neuroma.
Fabric and leather are upper with adjustable straps and a wide, roomy toe box.
The footbed offers an ergonomic shape and design with arch support, cushioned air cushioning, and plush comfort.
The heel is supportive and cupped for stability, and the rubber outsole ensures excellent traction.
This shoe is also available in wider widths and extended sizes.
---
4
Orthopaedic Sandal for Morton's Neuroma
A stunning casual Flip Flop from Dr. Comfort offers an excellent leisurewear choice for Morton's Neuroma sufferers.
Soft textile uppers webbing that dries quickly and is gentle on the skin.
Comfortable sole with Biomechanical design for optimal arch support, cushioning, and comfort.
The toe box is wide and roomy, and the shoe is available in wider width options.
---
5
The Cambria and Malibu from Orthofeet offer a more formal style for less casual occasions and ample support and comfort features.
A more closed, protective design sandal with adjustable straps and smooth leather uppers.
The ergonomic sole offers excellent arch support and cushioning along with a smooth moisture-absorbent lining.
The toe box is roomy, and there is a supportive heel cup.
This shoe is available in a few neutral colors and a wider width option to choose from as required.
---
6
Fisherman's Sandal for Morton's Neuroma
These are two Fisherman-style protective sandals from Skechers, which protect and keep your feet comfortable, ideal for hiking and outdoor adventures.
The upper consists of durable leather and synthetic materials with smooth linings.
A pull-on loop at the heel and tongue for easy-on and odd a Ghillie-style lace-up system for a more secure fit.
The insole is made from plush and comfortable memory foam, and there is a thicker EVA midsole.
The durable rubber outsole has a lug tread for a surface grip and slip resistance.
---
7
Sandal for Mortons Neuroma
The Keen Newport H2 is an outdoor sandal with metatarsal and arch support, perfect for Morton's Neuroma.
The Newport H2 from Keen has a TPU stability shank and material ridge support, ideal for Mortons Neuroma.
The footbed is contoured for support and cushioned for shock absorbency.
The upper offers a comfortable and adjustable closed design or better protection.
Te sporty sandal is great for outdoor trail walking and sports with water-friendly materials.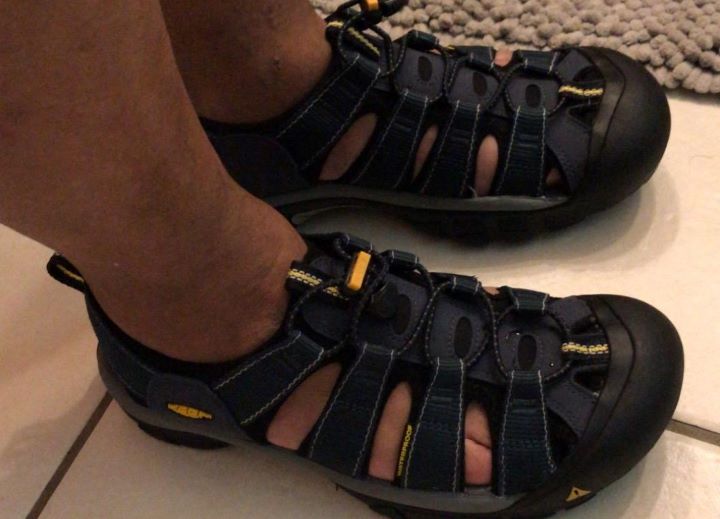 ---
8
Orthopedic Morton's Neuroma Sandals
The Arla and Brixby from Clarks are comfortable and supportive Orthopedic technology sandals, perfect for conditions such as Morton's Neuroma.
The Arla and Brixy offer an adjustable and flexible fit with a supportive sole for Mortons Neuroma.
The Brixby has adjustable leather upper, while the Arla has stretch fabric uppers.
Both shoes are available in broader width options if needed.
The footbed is contoured and cushioned for support and shock absorbency.
There is also the Cushion soft technology for plush comfort.
---
9
Sandals for Mortons Neuroma
The Birkenstock Milano has a cushioned and contoured footbed for support and comfort, ideal for those who have Morton's Neuroma.
The Milano has a secure ankle strap, adjustable fit options, and availability in wider widths.
The footbed consists of contoured cushioning cork, and there are a lightweight and flexible EVA sole.
These sandals offer orthopedically correct support and arch support and are ideal for foot conditions such as Morton's Neuroma.
---
10
Morton's Neuroma Sandals for Walking
The Propet Jordy and Breeze are two supportive walking sandals perfect for Morton's Neuroma symptoms.
Both sandals have adjustable leather uppers and are available in wider width options.
There are also a few neutral color selections from which you can choose.
The footbed is cushioned with soft and plush foam and has a contoured and supportive design.
The footbed is also removable, allowing you to use your own orthotics.
There s a durable rubber outsole and a supportive midsole.
---
Index Table: Top Rated Sandals for Morton's Neuroma
---
---