The Zero Drop Sole sandal is a minimalist sandal approach that has become quite popular today.
If you are looking for a sandal that is going to allow you a more natural freedom of movement and a better underfoot feel, then you have come to the right place.
This article will discuss some of the best brands and models in Zero Drop sandal, which have a minimalist approach and design.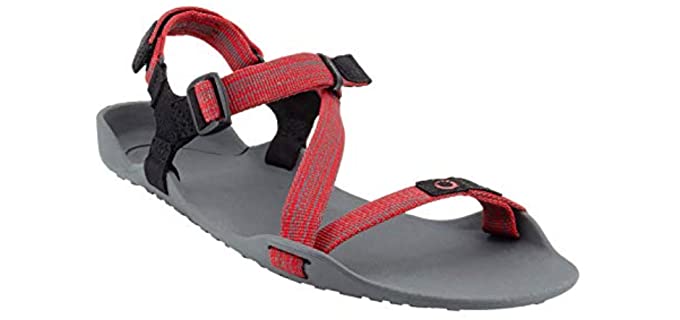 ---
Why Wear a Zero Drop Sandal?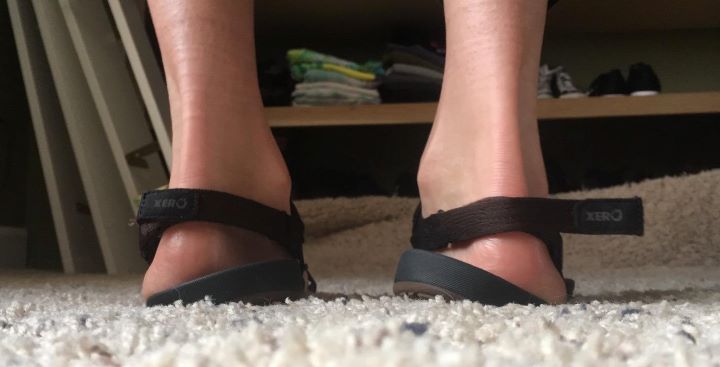 Well, it's simple. Barefoot running, walking, or even casual wear sandals have exploded after the Book "Born to Run" by Ted McDougal.
The barefoot enthusiasts have found the minimalist sandal to improve your balance and offer much better form and stability when running and walking than its full feature counterparts.
Despite all the controversies, one thing is sure, barefoot and Minimalist, or Zero Drop sandals, are becoming more popular by the day, as people are searching for more natural freedom and solutions.
---
Uses of a Zero Drop Sandal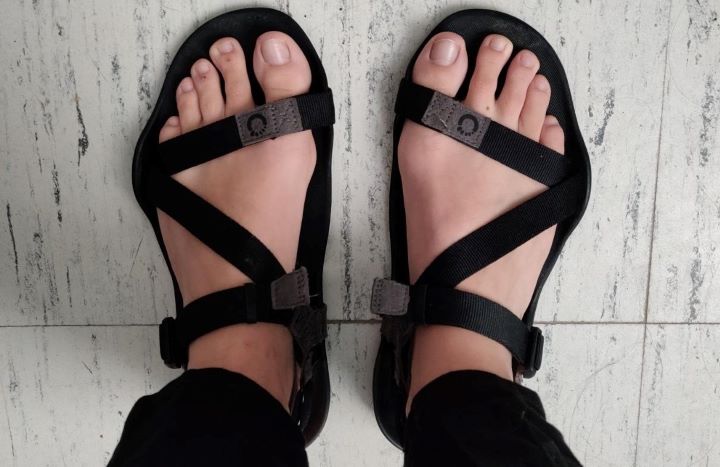 There are Mainly Three uses for a Barfoot or Zero Drop design sandal;
Hiking – The Zero Drop sandal gives you a much better feel and control of footing on uneven terrain while still providing some underfoot protection.
Walking – Whether trail or indoor walking with a barefoot sandal allows you a much better underfoot sense, better flexibility, and balance.
Running – The barefoot sandal can be used for running or trail running as they are less restrictive and breathe easily.
Casual Wear – For casual wear, Zero Drop sandals are comfortable, and they improve your lower body strength and your balance.
---
Features of a Good Sandal with a Zero Drop Sole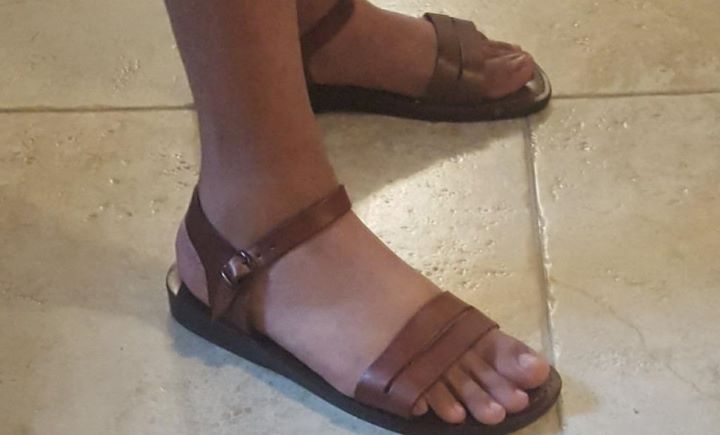 Uppers – The upper are usually a thong or thin-strapped design that offers minimal coverage and restrictions and that are adjustable. Leather or textile materials can be used for the upper.
Footbed – The footbed may have light cushioning or EVA for shock absorbency.
Sole – The sole is usually uniform and made from durable and flexible rubber, or a Vibram rubber, which offers better cushioning, durability and flexibility. The tread of the outsole for Hiking and Trail models usually has a more lug pattern for better grip.
---
Reviews: The Best Zero Drop Sandals
These are the best available Zero Heel to Toe Drop sandals that you will find;
We hope you love the products we recommend!
So that you know, We may collect a share of sales or other compensation from the links on this page.
---
1
The Z-Trek is one of the top favorite models from Xero shoes, a minimalist shoe brand with a zero-drop Sole.
Very lightweight in high-performance durability is visible in this sandal.
The upper consists of leather and just a few light straps.
The sole is flexible with a Zero-Drop.
There are three color selections from which you can choose.
---
2
From Holy land, we have the Flat Zero Drop minimalist leather sandal.
The Samaria consist of genuine red-brown leather with a synthetic sole.
The sole is completely flat with a zero-drop minimalist design and a rubber outsole for grip.
The leather used in the sandal is of the most excellent quality and completely natural.
This design is unisex, so both men and women can wear it.
---
3
The Luna OSO is one of the best Zero Drop minimalist sandals for Hiking and Outdoor trail running or walking.
Upper-performance laces that are adjustable offer a light minimalist feel.
The sole is thin yet durable with Vibram Megagrip Rubber.
There is a Monkey Grip technology footbed.
The Luna is one of the most minimalistic Zero-Drop sandals on our list.
---
4
The Yoga Sling from Sanuk is a modern comfort and Yoga practice sandal with a Zero-Drop Sole.
The upper comprises a textile fabric that is gentle against your feet with a thong design.
There is a soft and flexible Yoga Foam footbed.
The outsole is slip-resistant and durable with a U rubber sponge.
There is also a completely Zero-Drop design.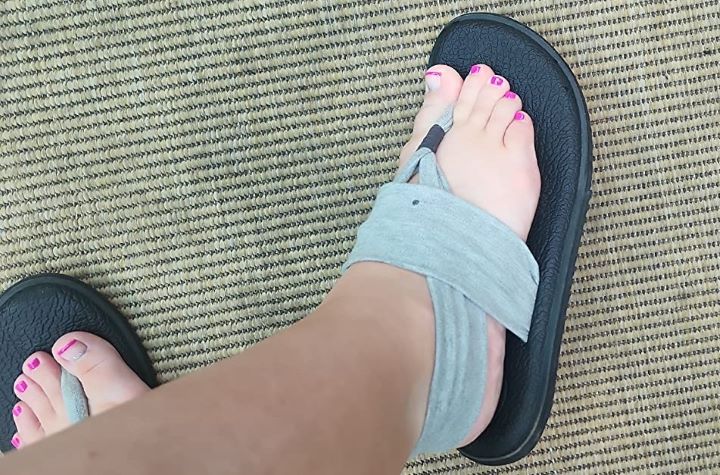 ---
5
Another superb Zero-Drop Sole sandal model from Xero Shoes is their Z-Trail walking and running sports sandal.
A comfortable and lightweight Zero-Drop sandal.
The rubber outsole offers excellent outdoor and trail grip and slips resistance.
The uppers are durable and comfortable.
There is also a lightly padded comfort footbed.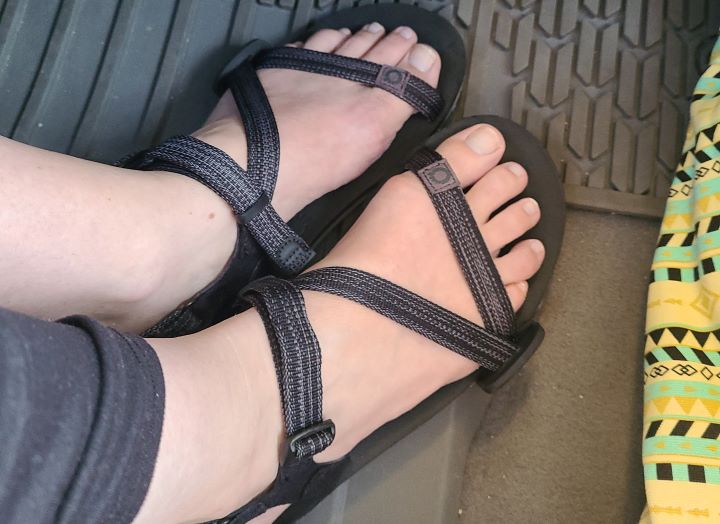 ---
6
Durable Sandal with Zero Drop Sole
Two perfect sports and outdoor sandals with a zero-drop sole are the Mono range from Luna.
The Luna is a Zero-Drop durable, minimalist outdoor sandal.
The uppers comprise the Performance 2.0 lacing system that is fully adjustable.
There is a Monkey Grip secure footbed.
The Vibram Morflex Outsole is more flexible and durable.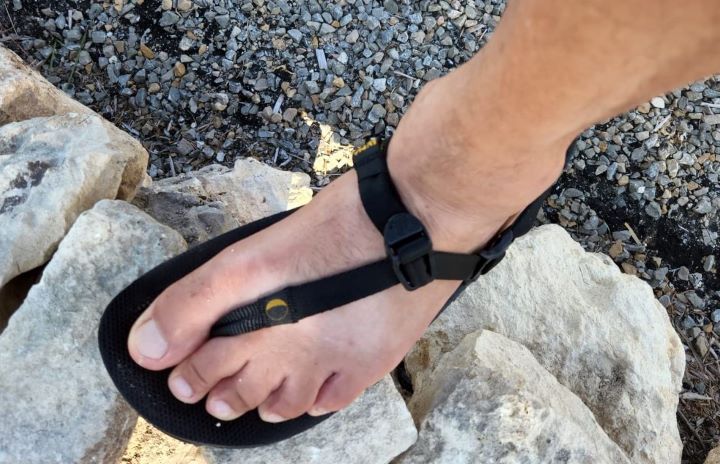 ---
7
Havaianas are flat-soled flip flops with a zero-drop design.
The Havaianas are created from rubber with a durable rubber sole.
The sole has a completely flat zero drop design and lug patterns for traction.
The Fli Flop is very lightweight and waterproof.
There are also many color options available to you.
---
8
Zero Drop Minimalist sandal
From Zero shoes, we have the zero drop Genesis with a minimalist upper design.
The sandal has a thong adjustable uppers design from a lightweight fabric with buckle closure.
The sole is entirely flexible and supportive with a zero-drop design.
Durable rubber is used for the outsole with high grip patterns on the tread.
There is a black or blue color option available.
---
9
Cushioned Zero Drop Flip Flops
The Teva Mush has a cushioned sole with a zero-drop design.
The uppers webbing is a soft and moisture-wicking Cotton Canvas available in black or green color options.
The sole has a zero-drop design.
The sole is also more spongy with EVA foam for shock absorbency and cushioning.
The outsole has a more patterned tread for better slip resistance.
---
10
Sports Sandal with a Zero Drop Sole
One of the most sought-after and popular brands in Zero Door shoes is the Teva Original range.
The upper comprises a soft and water-friendly textile that is also very durable.
There are three adjustability points for a more customizable fit.
The footbed and midsole comprise cushioning EVA, and there is a Microoban Zinc-Based treatment in the top-sole for odor resistance.
The outsole comprises of Durabrasion rubber, For better abrasion resistance.
---
Index Table: Top Rated Zero Drop Sandals
---
---