White Mountain and Birkenstock sandals have very similar designs, but both have unique qualities when t comes to comfort and style.
In this article, I will discuss some of their best models and what makes each brand special.
---
---
The White Mountain Sandal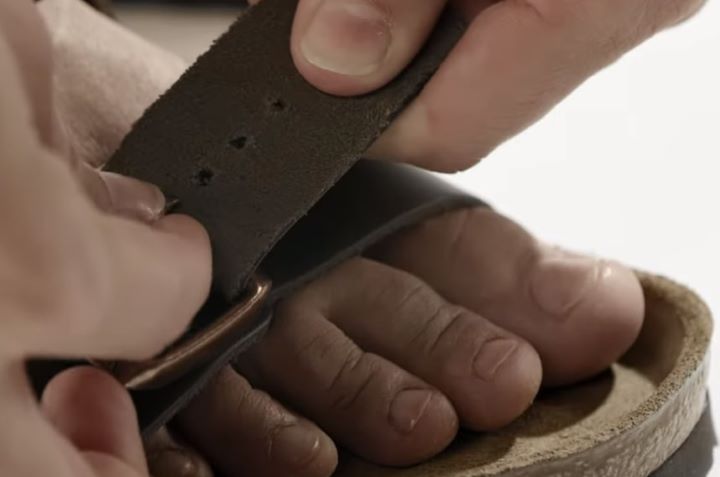 White Mountain designs shoes and sandals for women to cater to their specific foot shapes and requirements. White Mountain gives you the options of comfortable molded footbeds in Cork, latex, foam, and many dazzling, plain, or beaded styles and decorative options. White Mountain sandals offer alternative heel styles such as Wedge and platform heels.
The main idea behind White Mountain sandals is that they are designed to look good and tie be worn daily, providing long-lasting comfort and support.
The idea behind White Mountain's designs is to take you on a journey from your board room, to the classroom, from home, to work from country to city, and through all the years and stages of your life.
Some Features of the White Mountain sandal Include;

Footbed – the footbed is molded to provide comfortable support that cradles your feet, made from soft cork with a suede lining to wick away moisture.
Uppers – Uppers are designed in all colors, shapes, and styles, with or without embellishments and decorations. Fabric, synthetic materials, and suede leather are used for the uppers.
Heel – You can choose between a low heel of around 0.5 inches, 2 inches, a mid-heel of 2 – 3 inches, and a high heel of over 3 inches.
---
The Birkenstock Sandal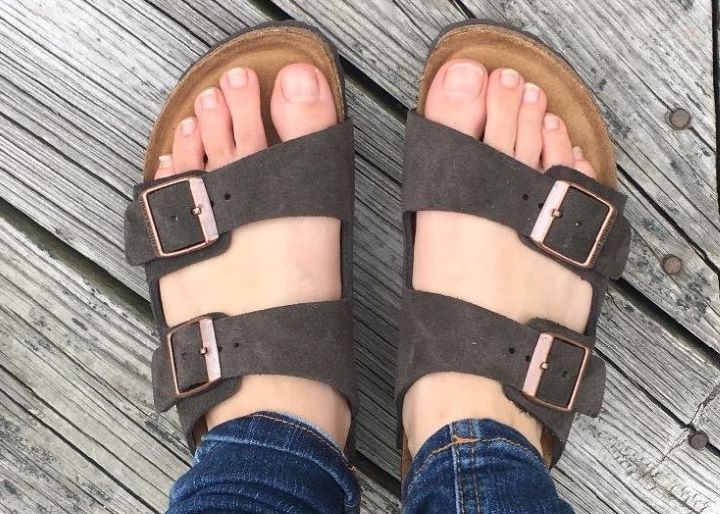 Birkenstock is another brand that creates some of the most comfortable and well-designed sandals that reach out to both men and women. Birkenstock's main motto is to use the most CAREFULLY SELECTED materials in its shoes, which is why its customers are so happy with their products.
Birkenstock looks for sustainable sources for its materials and uses the most sought-after leathers in its uppers, along with cork in the sole and rubber in the outsole. No matter how you look at it, nothing comes close to leather when designing shoes.
On the other hand, they have a vegan-friendly option: their Birko-Flor material, synthetic leather made from the most carefully selected synthetic materials.
Every Birkenstock shoe's footbed is made from accessible materials, including Cork, Latex, Jute, and a Suede top layer . These materials are all-natural and sourced from sustainable sources.
Let's take a closer look at the materials that they use;

Natural Leather – The leather is untreated, so there will naturally be patterns and irregularities in the leather.
Smooth Leather – Leather with an excellent grain and uniform surface that can withstand external conditions and is highly durable.
Nubuck Leather – A buffed grain leather to give a finer structure.
Birko Flor – This synthetic material is tear-proof, very gentle on the skin, and easy to care for, with a leather-like feel.
Birko Felt – A rayon and synthetic fiber blend that is breathable and durable.
Suede – High-quality, durable suede material used in their shoes and sandals.
---
Features of a Good White Mountain Sandal
A Cork and latex cushioned footbed.
Comfortable leather or synthetic design uppers.
Molded Footbed.
Some of the Design choices are Platform, Wedge, or flat sole.
Rubber outsole.
---
Features of a Good Birkenstock Sandal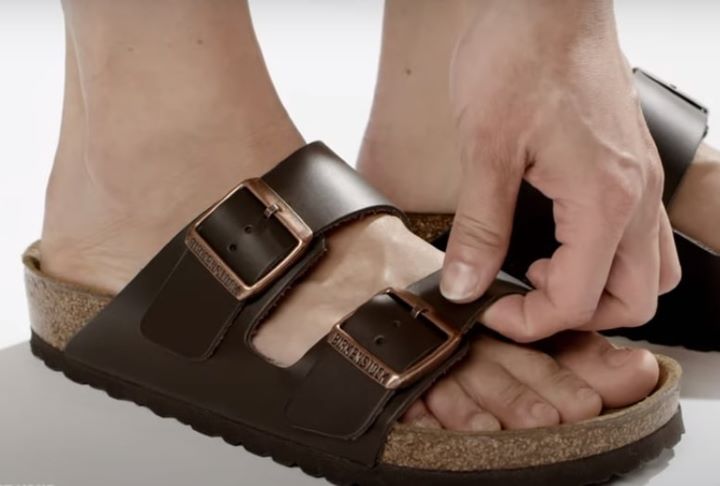 Smooth leather, Suede, or Nubuck leather uppers from natural leather.
Buckle closure and accents.
A Cork footbed with a contoured design.
Birko Flor soft top layer.
Durable and slip-resistant rubber outsole.
---
Reviews: The Best White Mountain Sandal Models
Below are your best models in White Mountain sandals that you could give a try;
We hope you love the products we recommend!
We may collect a share of sales or other compensation from the links on this page.
---
1
Like Arizona from Birkenstock, the Helga from White Mountain is a necessary two-strap leather and cork sandal with buckle closures for adjustability.
There is a 100% cork footbed and a durable rubber outsole.
The uppers are made from genuine leather with two straps, each with adjustable buckle closure.
Available in a few color options to choose from.
The sole is a slight platform height.
---
2
This is a stunningly decorated Two Strap sandal embellished with beads, sequins, and a Platform-style heel.
A comfortable and soft cork footbed and midsole with a platform-style heel.
Durable rubber outsole design for a better grip.
Leather T-strap uppers from navy leather embellished with different colored beads and sequins.
A stunning and more formal style for all occasions.
---
3
The Gracie is another style similar to the Birkenstock, with a cross-toe strap and buckle details.
Soft and smooth leather uppers that go around the toe with buckle details.
Easy slip-on and off design for convenience and a slightly elevated platform style sole.
Cork footbed and midsole for shock absorbency and cushioning.
A smooth and comfortable moisture-wicking insole lining.
The footbed is also contoured and offers excellent arch support.
This shoe is available in many colors and print options to choose from.
---
4
The Cliffs is a comfortable and supportive sandal range from White Mountain, available in a few neutral color selections.
The uppers comprise a soft synthetic material made from fabric and embellished with decorative details.
There is a signature soft cushioning insole; the signature of the Cliffs ranges from White Mountain.
The outsole is flexible and offers excellent traction.
You can choose between a few neutral color options in the Cliffs range.
---
5
The Helga from White Mountain boasts an elegant platform heel and stylish uppers.
The Arnette has soft fabric uppers and a comfortable lining.
There is a cushioned and supportive footbed for your comfort.
The rubber outsole ensures excellent traction and durability.
There is also a bungee design closure system.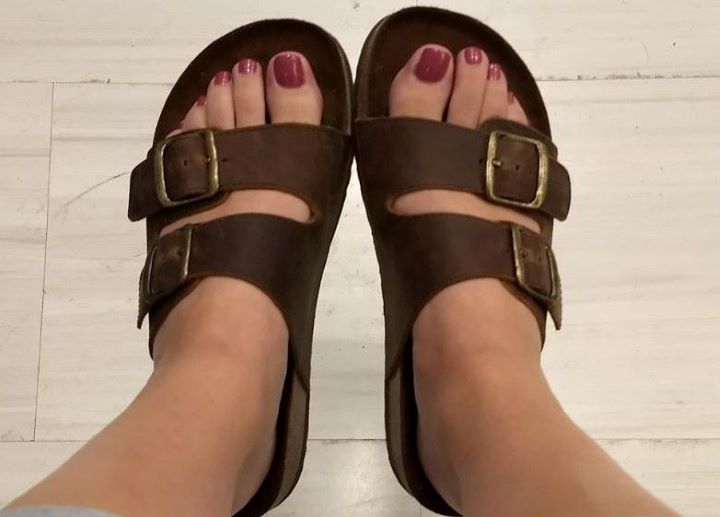 ---
Reviews: The Best Birkenstock Sandal Models
Here are the top-rated Birkenstock Sandal Models;
---
1
---
2
---
3
---
4
---
5
---
Index Table: Top Rated White Mountain Sandals
Index Table: Top Rated Birkenstock Sandals
---
---