Of all the individuals with many health concerns, older individuals are the most prone as their bodies and immune systems are not quite what they used to be.
Foot problems and deformities are more likely in elderly feet, and therefore they are in most need of proper and comfortable footwear, particularly when it comes to sandals.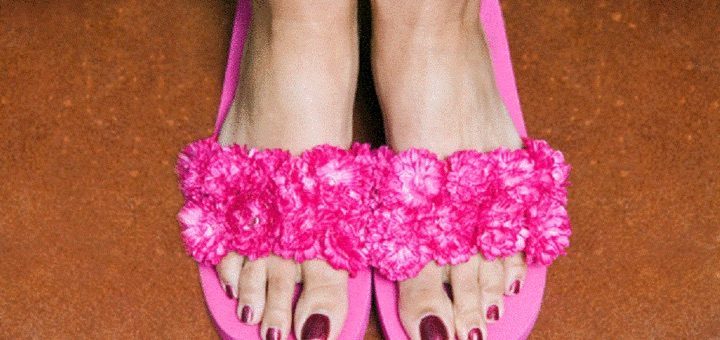 ---
Elderly Foot Conditions and Issues
Heel Pain – Usually, heel spurs or swelling in the back of the foot and heel may be experienced. Stretching exercises, anti-inflammatory drugs, and icing the area can help to relieve the pain.
Foot Issues from Foot Deformities – Most commonly, an older person will have issues with their feet because of Gout and Arthritis. You can manage this with daily exercise and care of the feet, as well as prescription medication.
Foot Ulcers – Diabetes mainly causes infections and ulcers of the feet. Careful cleaning and care of the wounds are necessary, as healing may take quite a while.
Ingrown Toenails – When the sides of your toenails grow into the skin, it can be painful and become infected. It is essential to take care of the infected toe until the nail grows out and then cut it. Avoiding narrow-fitting shoes can help to prevent this.
Calluses and Corns – dead skin that becomes hardened and yellowish in color. Calluses and corns are highly common amongst seniors and can easily be removed and treated at home or by a healthcare professional.
Hammertoe – A foot deformity results in the bending and curling of a toe, which is mainly common in older adults. Padding and sensible shoes can help to prevent and treat this deformity.
Bunions – A Bunion is a bony growth on the side of the big toe or the side of the little toe called a Bunionette, mostly from wearing too-tight shoes and cause pressure against the toes.
---
What to Do About Sandals for Seniors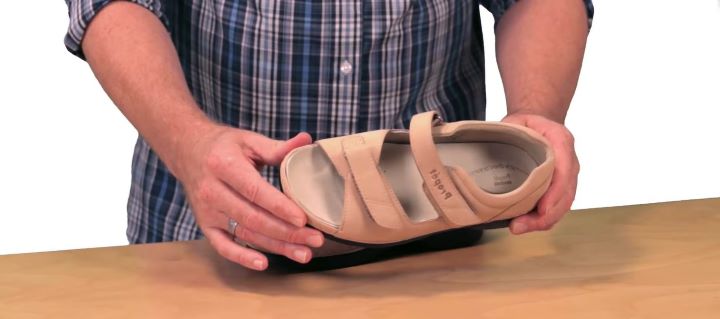 Finding the perfect sandals for elderly individuals can be quite challenging. One crucial factor to keep in mind is that older individuals should always wear shoes, even in the house. Sandals are therefore a good ideal in warmer weather and for casual wear around the house.
Concerning the sandal, I would recommend avoiding flip-flops as they can be a bit on the unstable side. A snug-fitting sandal with a more secure closure design that is gentle against the feet with no added pressure is your best bet. Excellent cushioning and support, along with a comfortable fit, it is ideal for elderly feet.
---
Features of a Good Sandal for Elderly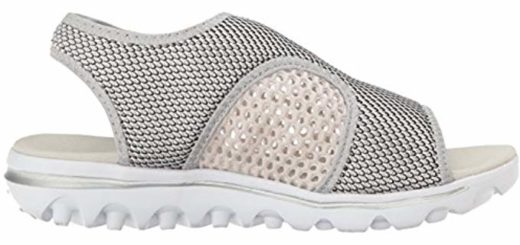 Fit – Wider width or wider upper toe box area.
Cushioning – It is cushioned for shock absorbency and comfort.
Support – EVA midsole and a contoured footbed for better stability.Heel cradle.
Outsole – Durable and high gripping rubber outsole. The sole of the shoe needs to be thick and solid.
Lininngs – Smooth interior linings that will not cause any friction.
---
Reviews: The Best Sandals for Elderly
Here are our top choices in comfort and support Sandals designed ideally for the Elderly.
We hope you love the sandals we recommend!
So that you know, We may collect a share of sales or other compensation from the links on this page.
---
1
Fisherman's Sandal for the Elderly
From Orthofeet, we have the Alpine and Naples extra depth Orthopedic sandals perfect for elderly feet and foot conditions or deformities.
Comfortable, smooth, and relaxed fit uppers with seamless linings that prevent pressure and irritation.
These sandal models are available in wider widths for swollen feet and Bunion or Hammertoe conditions requiring a wider fit.
There is a comfortable Ortho Cushioning system for pressure and pain relief as well as shock absorbency.
The outsole is made from thick and durable rubber.
---
2
Neuropathy Sandal for the Elderly
The Timberland Pro Fisherman's and Adley Shore are sturdy and durable sandal options with perfect comfort features for senior feet and foot conditions.
There is a removable multi-density anatomical footbed for comfort and excellent support while allowing you the use of your own orthotics.
Lined with a climate-controlling lining, your feet will feel snug and comfortable in any weather.
A nylon shank that provides support and shock dispersion and ensures better stability.
The Midsole is cushioned and supportive for shock absorbency, and there is a Smart Comfort system support in the footbed that offers contoured support.
An excellent choice in an outdoor sandal with the trail-specific and high grip lug rubber outsole.
---
3
Sandal for Elderly Persons
The Arla primrose and Step Beat Sun from Clarks are casual and comfortable summer sandals perfect for elderly feet.
Soft and comfortable textile uppers that will not cause pressure or irritation.
A durable rubber outsole for grip and traction even on the most slippery surfaces.
Features the very popular Cloudstepper and Cushion Soft Technology,, a lightweight and highly durable cushioning system.
The lightweight EVA footbed offers additional shock absorbency and cushioning.
Some color variations are available to choose from.
---
4
Orthopedic Sandal for Seniors
The Pedic Walker and Vero Slide from Propet are two orthopedic comfort walking sandals that accommodate and support different foot and health conditions, including Achilles Tendinitis.
Soft and smooth leather uppers that are adjustable for the most comfortable and customizable fit.
Comfortably cushioned footbed for maximum cushioning and shock absorbency.
The Pedic Walker has a removable Pu footbed and a Cushioned PU outsole.
Both have a high grip durable rubber outsole.
---
5
These are two stunning and comfortable sandal models from Clarks, ideal for seniors, particularly those with foot conditions and deformities.
Very soft and comfortable uppers from synthetic materials and leather are supple and flexible for an accommodating fit.
Smooth textile linings that prevent friction and irritation.
Bothe feature comfortable Cloudtsepper technology for cushioning that is lightweight and highly supportive.
A highly durable and high traction rubber outsole.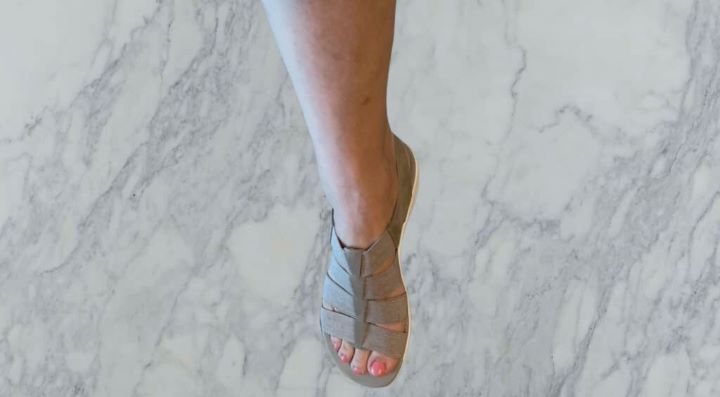 ---
6
Comfort Sandal for the Elderly
Crocs make some of the most comfortable and lightweight shoes from their famous Crosslite material.
It is made from the popular soft and comfortable Crosslite foam that provides cushioning and comfort.
Hook and loop closure for a comfortable fit.
Very lightweight and cooling design.
Easy to clean and quick-drying materials.
Soft and gentle on your feet and will not cause any pressure or friction, even when wet.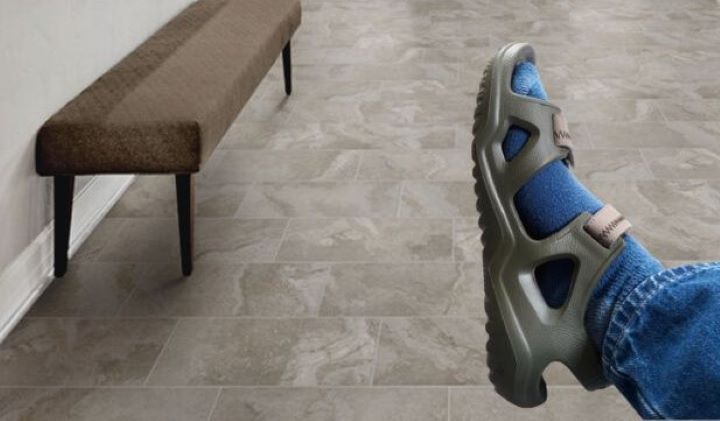 ---
7
Casual Sandals for Elderly Feet
The Saylie Spin and Un-Trek Bar are two exceptional sandal models from Clarks, ideal for elderly feet.
Soft Suede leather mesh-lined upper provides a friction-free and comfortable fit against fragile skin.
The three adjustable Riptape straps on this sandal give you an adjustable option for the perfect fit.
A comfortable and cushioned Ortholite footbed keeps your feet dry and well supported.
The rubber outsole offers excellent stability and grip.
---
8
The Breeze and Fisherman sandals are the perfect pick for Eledrely feet with conditions such as Callouses, Bunions, or Hammertoe.
The upper offers a closed fit with an Open-Air construction for ventilation.
A firm heel counter for stability and a very roomy toe box to accommodate all foot types and conditions.
You can choose between a few neutral color selections that will suit any wardrobe.
The rubber outsole ensures good traction and grip on most surfaces.
---
9
The Barcelona and Bonita from Drew are also favorable sandals for older persons.
Soft leather upper with adjustable straps ensures that you ger the most accommodating fit.
For the footbed, we have an EVA wedge design midsole and memory foam cushioning.
There is also a stability shank in the sole, which improves balance and stability.
The thick rubber outsole absorbs shock and provides excellent traction.
What is more, is that both sandals offer you wide and extra wide width options.
---
10
Comfort Sandals for Eledrly Persons
From Propet, we have two very comfortable sandal models ideal for elderly persons to walk with or wear all day.
The leather upper offers a fully adjustable fit, and there are wider width options available to accommodate all foot conditions and deformities.
The footbed is cushioned and supportive with a removable PU insole, allowing you to use your won orthotics.
There is a durable and high stability rubber outsole,
---
Index Table: Top Rated Sandals for Elderly
---
---