Achilles Tendonitis is a painful overuse injury in your heel and lower calf. Wearing proper footwear when you have an Achilles injury (or to prevent this condition) is vital, mainly if you participate in repetitive sports or activities.
Most sandals offer little to no support, particularly regarding Achilles Tendonitis; therefore, we have researched and found some of your best sandal types to prevent and help treat Achilles Tendonitis.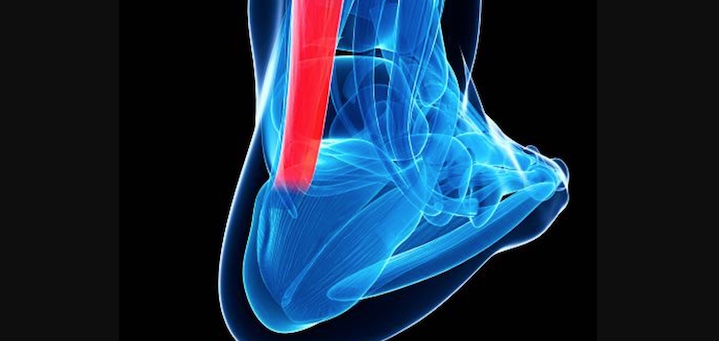 ---
---
Achilles Tendonitis and Causes
Achilles Tendonitis is an injury affecting the Achilles Tendon, which is the band of tissues connecting your calf muscles to your heel bone at the back of your leg. Achilles Tendinitis occurs because of the overuse and straining of these Achilles tendons, usually when you participate in offers and straining sports and activities.
Some Cuases of Achilles tendonitis include;
Activities – Repetitive strain on the Achilles tendons during sports, activities, or exercise can cause damage and injure these tendons, which results in Achilles Tendonitis.
Age – Your Achilles Tendons become more fragile and weakened with age; thus, your chances of suffering an injury that leads to Achilles Tendonitis are much higher.
Gender – Achilles Tendonitis is much more likely to occur in men, particularly older men or those participating in sports.
Physical Issues – If you have a very low or flat arch or a flat foot, mainly if you are obese, there is an excess strain on the Achilles Tendons, which may lead to Achilles Tendinitis.
Footwear – Worn out and improper footwear that offers insufficient support, particularly for running and walking in, may likewise aggravate Achilles Tendonitis or be a cause.
Medical Conditions and Medications – Individuals with psoriasis or high blood pressure are at higher risk of developing Achilles tendonitis. Certain medications, such as antibiotics called fluoroquinolones, have been associated with Achilles Tendonitis.
---
Treatments and Preventative Measures for Achilles Tendinitis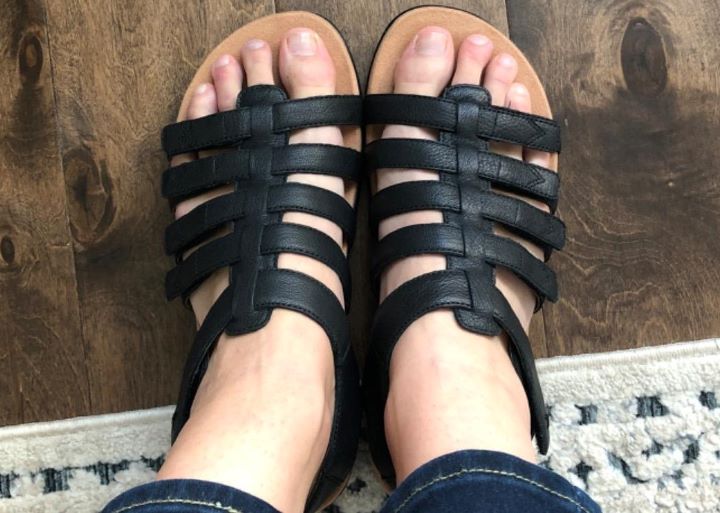 You can easily reduce the risk of developing Achilles Tendonitis as well as treat the condition by following these steps;
Start Slowly – When starting any new activity, sport, or exercise routine, start slowly, gradually increasing the activity's intensity and duration levels.
Take it Easy – Avoid activities that strain your Achilles tendons excessively, particularly when you already have Achilles Tendonitis. Activities such as uphill running are a significant risk factor. Also, stop when you feel pain in your heels or calves, and rest or avoid that specific activity.
Shoes – Ensure that your shoes provide adequate cushioning and firm arch support to help protect and support your Achilles Tendons. You can also invest in suitable arch support inserts or insoles for your shoes if you don't mind. Always replace old, worn-out, and damaged shoes.
Stretching – Make sure to stretch your leg and calf muscles regularly and always before participating in an activity.
Strengthen Calf Muscles – Do exercise that strengthens your calf muscles and Achilles Tendons to treat and prevent injuries.
Cross Training – Cross Training is your best exercise routine or method for Achilles Tendinitis and prevention, as it combines high-impact activities with low-impact activities that reduce strain on the Achilles tendons.
---
Features of a Good Shoe for Achilles Tendonitis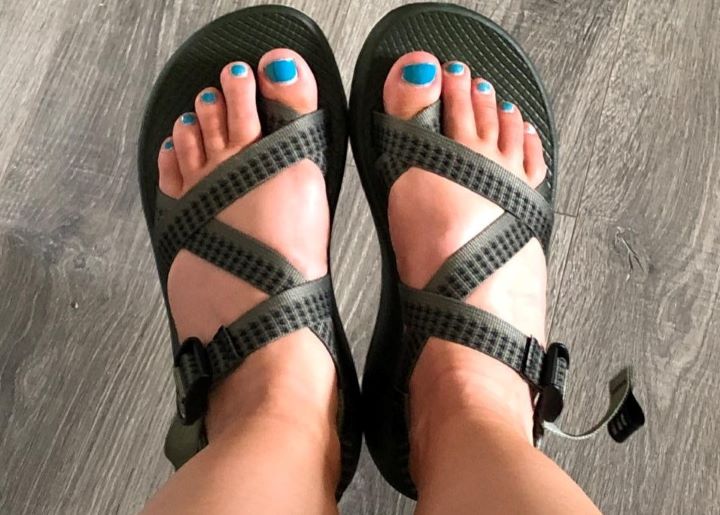 Support and Cushioning – Look for a sandal with heel padding or inserts that absorb shock and provide good cushioning. Excellent Firm Arch support is ideal in a shoe for Achilles Tendonitis. Look for ample cushioning and a comfortable footbed.
Sole – Durable and shock-absorbing midsole and rubber outsole.
Uppers – Comfortable and adjustable straps in a sandal. A heel strap or counter is ideal in a sandal for Achilles tendonitis.
---
Reviews: The Best Sandals for Achilles Tendonitis
Below are some of the best choices in sandals if you have Achilles Tendinitis;
We hope you love the products we recommend!
We may collect a share of sales or other compensation from the links on this page.
---
1
Sandals for Achilles Tendonitis
From Keen, we have their latest innovation, the Uneek, which offers a unique and comfortable fit to protect your heels and ankles.
Soft and breathable leather and textile uppers materials.
Polyester cord design uppers.
A
EVA material is incorporated in the midsole and footbed for cushioning and shock absorbency.
The durable rubber outsole is non-marking.
---
2
Sandals for Achilles Tendonitis
The Teva Tirra and Teva Hudson are two comfortable and supportive outdoor sandals with features that help prevent Achilles tendonitis.
Leather and textile uppers.
A durable and lug rubber outsole for outdoor wear.
Nylon Stability shank and Shock-absorbing padded heel.
The contoured EVA footbed provides comfort and support.
Multiple adjustability points for a more adaptable fit.
---
3
Sandals for Achilles Tendonitis
Birkenstock offers some of the most comfortable and well-supporting sandal options because of the Cork Footbed that molds to the shape of your feet.
Soft and comfortable suede leather uppers in a two-strap design with buckle features for an adjustable fit.
A cork-cushioned footbed that molds to the shape of your feet.
High Traction EVA outsole.
Anatomically designed and shaped footbed.
---
4
Sandals for Achilles Tendonitis
The Dr. Comfort Breeze is a supportive and closed-style Fisherman's sandal with orthopedic relief and comfort features.
Soft and smooth leather uppers in a Fisherman's sandal style.
Open-air design for breathability and cooling.
A removable cushioned insole so that you can use your own orthotic devices.
Hook and loop instep for a better fit.
A stable and durable EVA outsole.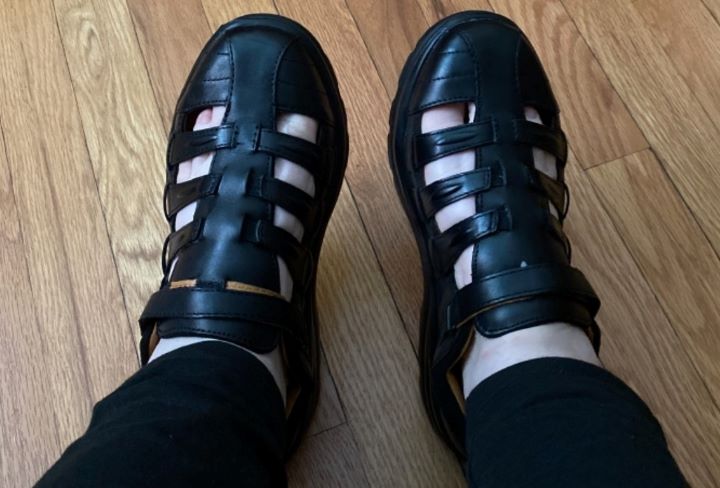 ---
5
Sports Sandals for Achilles Tendonitis
The Keen Newport and Keen Whispers are great outdoor and leisurewear sandals with superb features for accommodating Achilles Tendinitis symptoms.
Washable and quick-drying polyester webbing uppers.
A lug and durable rubber outsole for all terrains.
Metatomically designed and cushioned comfort footbed.
A Compression-molded shock-absorbing EVA midsole.
Easy to use the lacing system.
Good arch supports that cradle and contour to your feet' natural shape.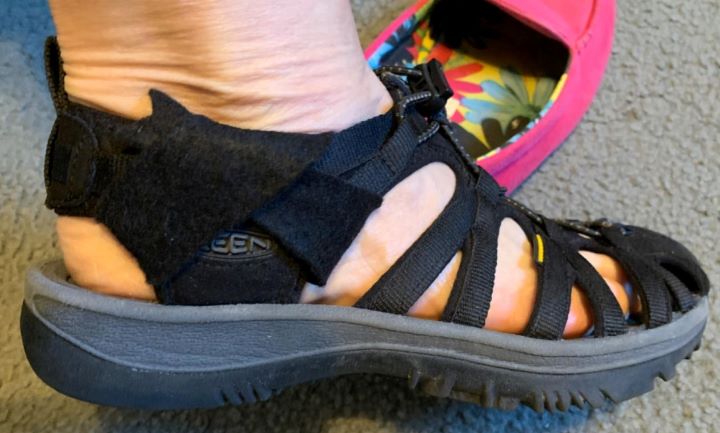 ---
6
Dress Sandals for Achilles Tendonitis
From Propet, we have superb sandal designs ideal for foot and health conditions such as Achilles Tendonitis and other injuries and pain relief.
Soft and comfortable leather uppers.
A removable cushioned footbed that allows you the use of your orthotics.
Ortholite lazy Recovery foam is used in the original footbed for a custom comfort fit.
Slight heel for stability.
Durability synthetic outsole.
---
7
Achilles Tendinitis Sandals
The Ludlow Charlie and Rest Harissa from Vionic are the ideal sandals for Achilles tendinitis.
The uppers consist of Nubuck leather and synthetic materials and are adjustable.
A contoured comfort cushioned footbed with a Cork latex footbed in the Rest Harissa for the ladies.
The biomechanical design of Vionic shoes offers ample support and comfort, and the adjustable fit allows you to get a desirable fit.
The rubber outsole ensures good traction on most surfaces.
---
8
Sports Sandals for Achilles Tendinitis
The Chaco Classic Z2 is a favorite when it comes to shoes for Achilles tendinitis as it has a protective and supportive form and fit.
The Polyester upper is adjustable and offers a comfortable fit and ankle support.
A durable and shock-absorbing sole with a Luvseat PU midsole and a ChacoGrip rubber outsole is non-marking.
The Chaco Classic Z2 is also available in many color options in the upper webbing,
The ladder lock buckles offer a more secure closure system on the adjustable straps.
---
9
Achilles Tendinitis Comfort Sandals
The Clarks Sling Back and Morse Tour are structured and supportive sandals, perfect for Achilles tendinitis.
Both models feature three-point adjustable straps for the most comfortable fit.
The footbed is contoured and supports the arch, with ample cushioning and comfort features.
A flexible sole allows for better movement, and the outsole has a high traction tread.
The sandal is available in a few color options.
---
10
Achilles Tendinitis Sports Sandal
The Teva Original is a comfortable and supportive sandal that is also ideal for Achilles tendinitis.
The uppers are soft textile materials, and they are fully adjustable.
The backstrap is also adjustable and ensures a secure and supportive ankle fit.
The footbed offers excellent cushioning and support with EVA.
The outsole is a durable, rugged Durabrasion rubber for great traction
---
Index Table: Top Rated Sandals for Achilles Tendonitis
---
---