Avoiding crashing and accidents is mostly in the hands of how fast and effectively you can apply the brakes of your motor vehicle to bring it to a sudden stop.
This ability requires you to act swiftly, and type applies just the right amount of pressure on the brake pedal.
Despite being aware of this, many drivers still pay very little attention to the footwear that would better enable them to control their motor vehicles safely.
Particularly when it comes to sandals, they are not the most recommended shoe for driving.
So, you will need the best sandal for driving if you insist on driving with a sandal.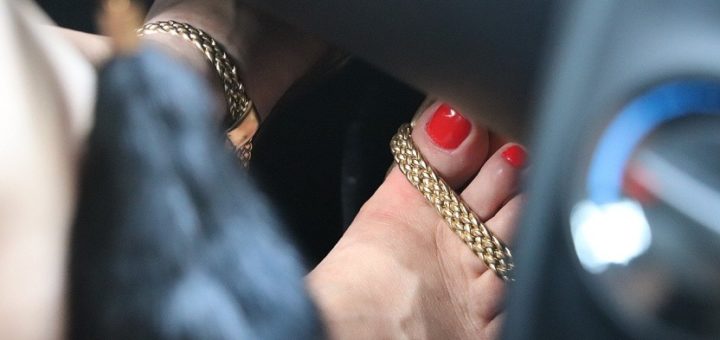 ---
---
How Sandals Affect Your Ability to Drive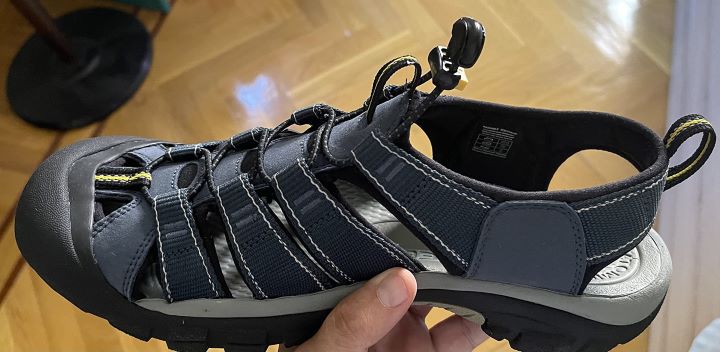 Choices you make on the road impact not just your safety but likewise that of your passengers and other drivers on the road.
The choices of sandals or shoes that you drive with must allow you to feel the pressure you need for the correct braking and acceleration to drive safely.
Your sandal should never obstruct the feeling or your ability to properly operate the pedals in your motor vehicle.
They should also not be such a style that will press two pedals at a time or get stuck underneath pedals or in areas of the car.
Driving long distances can be quite demanding on your feet, and wearing comfortable and well-cushioned footwear can also help quite a bit to prove comfort and prevent foot fatigue.
---
Footwear and Sandals to Avoid When Driving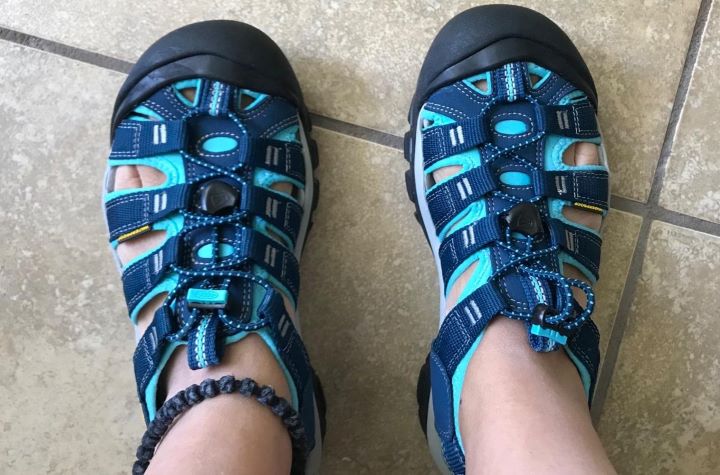 There are Certain Types of Sandals and shoes that should rather be avoided when you drive;
High Heels and Platforms – High Heels and Platform sandals are a terrible idea for driving, and ladies are the most at fault in this scenario. To drive, your heel must be on the floor to apply the correct pressure to the pedals. High heels distort this and can interfere with your ability to place the right amount of pressure on the pedals. High heels likewise have an additional danger of getting caught on the floor mat or pedals.
Flip Flops – Flip Flops are the unqualified worse choice in footwear for driving with. They offer o ankle support, slip, and can cause you to miss the pedals completely, and easily get stuck. Flip Flops can easily cause the pedals to get caught between the sole of your foot and the flip-flop, making it extremely difficult to brake effectively. Flip Flops also expose much of your feet, so when a foot injury is involved, you will have the least protection.
Driving Barefoot – Although you may feel better for the pedals and have more control, driving barefoot is not advised. However, it is far better than driving with high heels or flip-flops. Driving barefoot can become painful, and you may get cramps and foot spasms from the continuous pressure you need to apply to the pedals. Your bare feet may also become sweaty and slip off the pedals. In the unfortunate event of an accident, your feet will likewise have absolutely nothing to protect them from injuries.
---
Features of a Good Sandal for Driving
Here are a few features and tips to follow for wearing sandals that are safe for driving;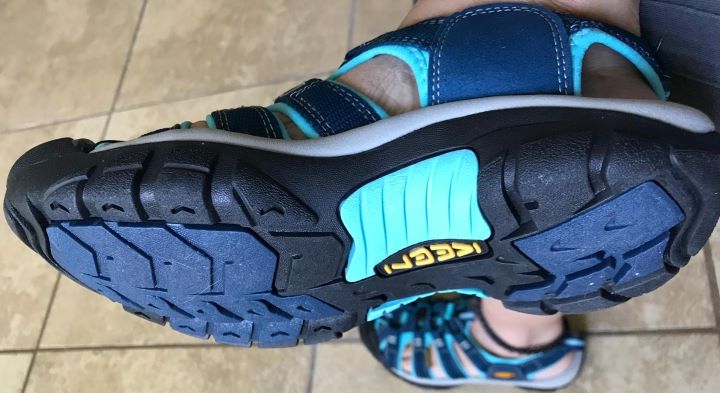 Comfort – The sandal that you wear needs to be comfortable enough for long trips and should provide some cushioning and moisture-wicking properties
The Sole – The sandal's sole needs to be flexible enough and offer a good grip on the pedals. A rubber sole with lug patterns is usually your best option.
Lightweight – Heavy sandals can make your feet tired and fast, and they will also interfere with the pressure needed to operate the pedals. Always look for a sturdy but lightweight sandal option.
Protection – Sandals with a very open design, such as flip flops, do not offer the best protection in case of an accident. Rather opt for sandals that offer a little more protective coverage.
Keep in mind, in the event of a flat tire or vehicle bra down, it may also be much easier to change a tire or walk-in comfortable sandal than uncomfortable flip flops or heeled sandals.
---
Reviews: The Best Sandals for Driving
Here are a few of the best sandal types and brands that you can use to drive with safely;
We hope you love the products we recommend!
So that you know, We may collect a share of sales or other compensation from the links on this page.
---
1
The Crocs Swiftwater mesh sandal has a more closed and protective design. They are breathable, lightweight, and offer excellent grip with flex grooves on the outsole.
The Crocs Swiftwater sandals are lightweight and offer good coverage.
They have soft mesh textile uppers that breathe well with ventilation holes.
The sandals are flexible and consist of soft and lightweight cushioning crosslite materials.
The outsole has a lug pattern for superior grip and slips resistance.
They are ideal for driving and are also fully waterproof.
---
2
The Keen Newport H2 is an outdoor sandal with a multidirectional lug rubber outsole for excellent grip and a lightweight design. It is also a closed-design sandal that offers better foot protection in the event of an accident.
The Keen Newport H2 is a water-resistant outdoor sandal that I also find very comfortable for driving with.
They have a superior grip and Multi-Direction lug rubber outsole.
The sole is quite flexible, and the footbed has excellent compression-molded EVA for cushioning.
The uppers can be adjusted to get the most comfortable fit.
There are also plenty of colors available from which you can easily select.
---
3
Comfortable Driving Sandal
The ECCO Yucatan s a sports sandal with a high grip outsole for driving, receptor technology, and dual-density cushioning for underfoot comfort while driving long distances.
Ecco is a sports brand that makes some comfortable and durable sandals.
The Yucatan is durable with nubuck leather uppers, a textile lining, and rubber sole,
I find a Pu midsole with receptor technology very comfortable and ideal for driving.
The outsole also provides excellent grip, and the sandal is very light in weight.
---
4
The Teva Original might be a bit open in design, yet it offers a universal adjustable fit and has a soft and spongy sole for a better pedal feel.
This is a more open-design sandal.
It is sparse but very comfortable.
The sole is a soft EVA foam that gives you a better feel of the pedals and much more flexibility.
The straps are textiles, so they dry quickly, and you can adjust the fit.
There are many more colors available to you and more than enough sizes.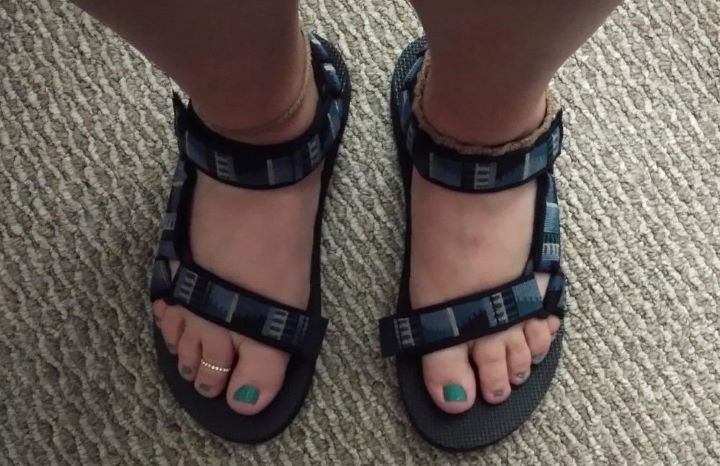 ---
5
Comfortable Driving Sandal
The ECCO X-Trinsic sandal offers and comfortable adjustable and lightweight fit. The anatomical footbed ensures excellent toe grip so your feet will not slip around.
The ECCO X-Trinsic is also a great option as a driving shoe.
The sandal has fully adjustable textile uppers with a smooth lining.
The sole is flexible and comfortable with a covered anatomical, cushioned footbed.
The rubber outsole offers an excellent pedal grip and will not slip off.
They are surprisingly lightweight and very durable.
More colors are available to you.
---
6
The Merrell All Out Blaze Sieve Sandal is a water hiking sandal, yet its outsole offers a superb grip for driving, and its lighter weight and comfort features are ideal.
These are very closed and protective designs, yet they are breathable water sandals.
The sandal offers a comfortable adjustable fit, with waxy waterproof uppers in leather.
There is a Vibram Tc5 outsole that has lug patterns for superior grip.
The sandal is very lightweight, and the sole is flexible enough.
There is good cushioning in the footbed to keep you comfortable.
---
7
Hiking Style Sandals for Driving
The Teva Hurricane Verge is a great choice for driving.
It offers a secure and adjustable fit and is quite lightweight.
The sole is cushioned for comfort and flexibility.
The rubber outsole offers a good grip on the pedals.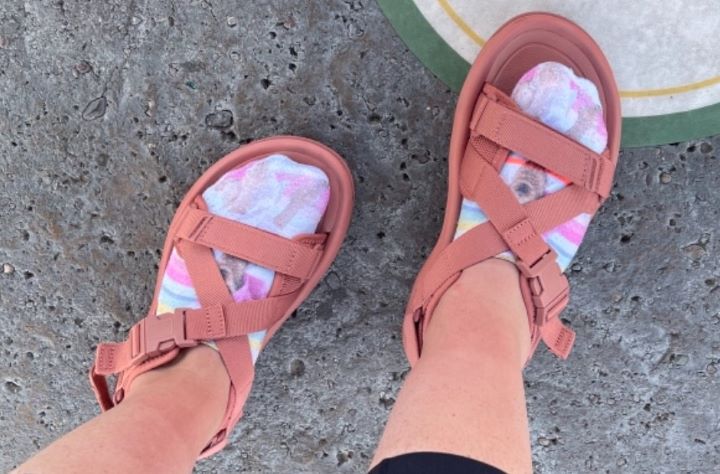 ---
8
Closed Toe Driving Sandals
These are Fisherman-style closed-toe sandals from Skechers for driving.
They protect your feet and toes when driving.
They have a slip-resistant sole and machine washable materials.
The uppers are adjustable in fit, and there is a luxe Foam cushioned footbed.
---
9
The ECCO Yucatan sport is another excellent driving sandal.
It has adjustable uppers and a secure fit.
The tread is non-slip, and the outsole is a durable rubber.
There is a Molded EVA footbed for comfort.
More colors are likewise available.
---
10
The Teva Hurricane 4 is also a good choice in a driving sandal.
It is robust and slip-resistant.
The uppers are textile and adjustable.
There is a cushioned footbed and a flexible sole.
More colors are likewise available to you.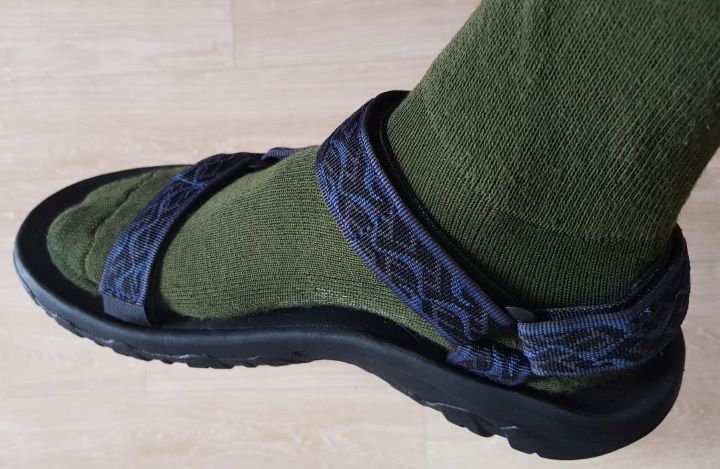 ---
Index Table: Top Rated Sandals for Driving
---
---