Footwear's role in managing your Arthritis is vital, even if the Arthritis is in your hips or knees, not necessarily your feet.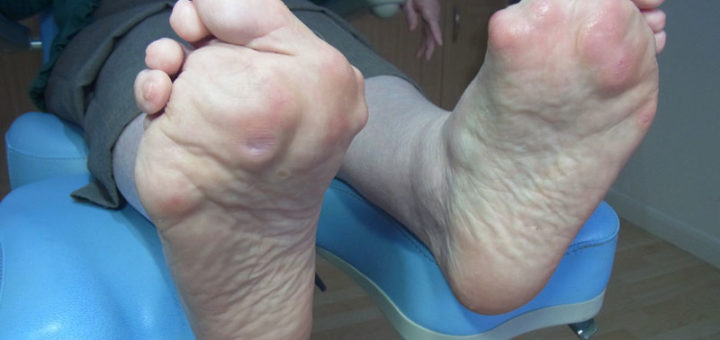 ---
Arthritis vs. Osteoarthritis
Arthritis is a condition that causes swelling and tenderness in one or more of the joints, which can occur anywhere in your body.
The main symptoms of arthritis are stiffness and pain in your joints, which can worsen with age.
Osteoarthritis is a type of arthritis that causes the cartilage in your joints to break down. In contrast, Rheumatoid Arthritis is a condition where your immune system attacks your joints, beginning at the joints' lining.
Gout, a condition where uric acid crystals form in the joints when there is too much uric acid in your blood, is sometimes confused with Arthritis.
The Treatment of Arthritis will significantly depend on the type of Arthritis, and usually, treatment reduces symptoms and improves the quality of your life.
---
Osteoarthritis in Your Feet
Osteoarthritis is a condition that is characterized by the breakdown and eventual loss of Cartlidge in the bones and joints. Cartilage is a connective tissue covering your bones and joints' ends to cushion and protect them during movement.
Osteoarthritis mainly affects your feet and ankles and can cause much pain and affect mobility. Osteoarthritis is also a degenerative condition that may develop as you age. It is the most common form of arthritis affecting millions of people worldwide.
Osteoarthritis can appear in various joints of the body but at worst in your feet and ankles.
To help relieve symptoms, the surgeon may begin treating osteoarthritis with one or more of the following non-surgical approaches:
Causes – Osteoarthritis is mainly a wear and tear condition. However, it may also develop after certain injuries or improper foot mechanics, such as having a very flat or very high arch, where the feet and legs' motion is affected when running or walking.
Symptoms – Symptoms may include pain and stiffness in the affected joints, swelling in the area, and even difficulty bending your arms, legs, or other areas of the body that are affected.
Non-Surgical Treatments – Medications such as anti-inflammatory drugs can help maintain the pain and swelling; ice and braces can help restrict certain painful movements. Steroid injections may be given, and physical therapy can strengthen the surrounding muscles and painful areas. Proper footwear or orthotic devices may help with comfort and immobility.
---
Features of a Good Sandal for Arthritic Feet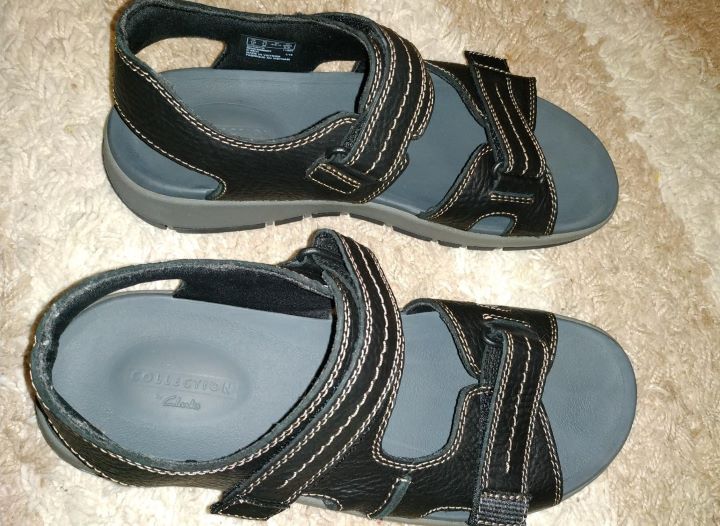 Fit – Get a sandal that matches the shape of your foot and that is the correct width and fit.
Look for a contoured and cushioned footbed or insole or a removable insole, allowing you to use your won orthotic devices.
Look for smooth and comfortable uppers straps with an adjustability option for a better fit.
Firm support and arch support along with a shock-absorbing EVA r foam midsole.
A durable rubber outsole with a tread for good grip and high traction.
---
Reviews: The Best Sandals for Arthritic Feet
Here I have listed some excellent and highly comfortable and supportive sandals ideal for Arthritic Feet;
We hope you love the products we recommend!
So that you know, We may collect a share of sales or other compensation from the links on this page.
---
1
Orthopedic Sandals for Arthritic Feet
The Pedic Walker and Vero Slide from Propet make perfect walking shoes for individuals with Neuropathy and Arthritic feet.
There are soft and smooth leather uppers that are adjustable for the most comfortable and customizable fit.
A highly Comfortable cushioned footbed for maximum cushioning and shock absorbency, protecting heels, ankles, and knees from impact.
In the Pedic Walker, there is a removable Pu footbed and a Cushioned PU outsole.
Likewise, these sandals have a very durable and high traction rubber outsole with a slightly raised design.
---
2
Sandal for Arthritic Feet
From Clarks, we have the Brixby and Shaylie, two elegant and stylish sandals for all occasions.
A comfortable and flexible upper fit from synthetic materials with smooth linings.
The Cloudstepper technology offers soft and lightweight cushioning.
There is a high traction durable rubber outsole and cushioned midsole for shock absorbency.
Highly durable and very lightweight design.
---
3
Sandal for Arthritic Feet
The Breeze and Fisherman's sandals from DR Comfort feature a closed upper design and cushioned insole, which provides comfort and protection for arthritic feet.
Soft and supple closed leather uppers with open grooves for breathability and a smooth microfiber sock liner gentle against your feet.
A shock-absorbing Cushioned EVA midsole and durable rubber outsole.
Excellent stability and foot support.
The insole is cushioned for comfort and support and can be removed to accommodate your own orthotic devices.
---
4
Sandal for Arthritic Feet
These are two easy slide on and off and highly fashionable sandals from Clark's ideal for all occasions and Arthritic Feet.
Soft and flexible leather uppers with detailed decorations.
An Ortholite footbed and Cushion Soft technology, for lightweight comfort and support.
The rubber outsole is highly durable and flexible.
An Oppen Cell PU footbed in the Malone with Cushion soft padding and a smooth textile lining.
Both have a slightly raised heel for support and stability.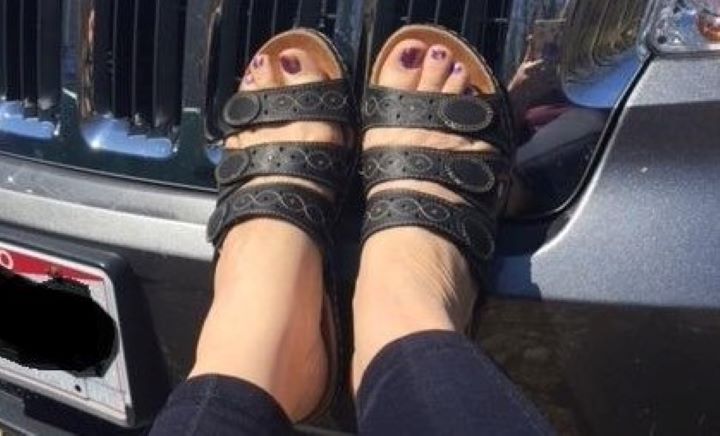 ---
5
Sandal for Arthritic Feet
These are two perfect walking and outdoor sandals for arthritic feet that will provide maximum comfort and protection.
The Kona is a fisherman-style sandal for men with leather and neoprene lined uppers and a durable rubber outsole and adjustable fit.
The TravelActiv for the ladies is available in a few color selections and features breathable mesh uppers with an adjustable back strap and a flexible sole.
Both sandals feature a rubber outsole and cushioned footbed, and both are available in wider width options.
---
6
Sandal for Arthritic Feet
The Under Armour Ignite is an easy-wearing slip-on and off sandal with an adjustable strap for Arthritic feet.
Durable and adjustable single-upper, synthetic strap.
Easy slip-on and off design for casual wear.
The Footbed is built with two layers of performance 4D foam ad with an Anatomically contoured cushioned insole.
A re-engineered EVA outsole is built with double traction pods for lightweight cushioning and shock absorbency and high grip.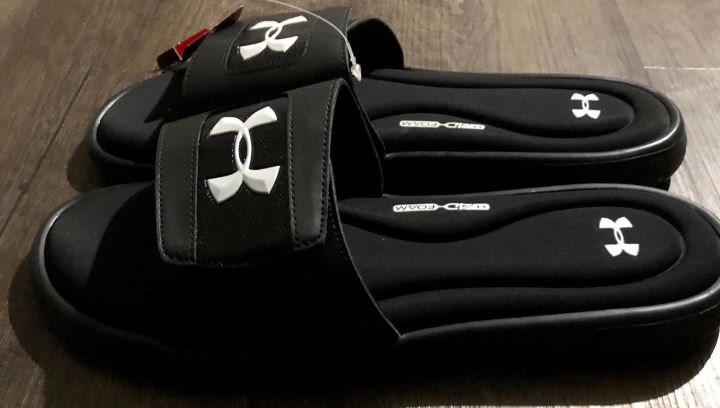 ---
7
Casual Sandals for Arthritic Feet
The Saylie Moon and Beat Sun from Clarks are the ideal casual sandals for Arthritic feet.
The upper consists of a soft Premium Suede leather and Textile material with three-point adjustability in the straps.
There is a comfortable Ortholite footbed, with Cushion Soft technology.
A durable and flexible TPR outsole offers excellent stability and traction.
The smooth textile linings also ensure that your feet stay dry and odor-free.
---
8
Sandals for Arthritic Feet
The Smiles and Barcelona from Drew are comfortable sandals available in wider width options for Arthritic Feet with deformities or swelling.
The sandal ate adjustable in size and comes in different width options for the perfect fit.
The uppers are leather with a suede lining or leather lining for the insole.
There is a flexible and shock-absorbing EVA midsole and memory foam top sole for comfort and support.
The design of the sandal also allows for orthotics.
For the sole, a durable and high traction rubber is used.
---
9
Sporty Sandals for Arthritic Feet
The Shore Thing and RIFF from Dr. Scholls are comfortable and more closed-style sandals to protect Arthritic Feet.
Soft fabric and synthetic uppers protect your feet and have a strappy silhouette.
An Anatomical cushioned footbed ensures all-day comfort and support.
The sole is flexible and very durable with a high traction rubber tread.
You can also choose from a few color selections in these models.
---
10
Sports Sandal for Arthritic Feet
An excellent choice of outdoor sports sandals for arthritic feet is the Teva Omnium.
The Mesh and synthetic uppers are soft and gentle against the skin and breathable and quick drying.
The footbed is cushioned with Molded EVA foam for better stability and support.
There is a durable and high grip rubber outsole.
Gore materials at the instep stretch with your feet for an adaptable fit.
---
Index Table: Top Rated Sandals for Arthritic Feet
---
---