Finding the best shoes for Achilles tendonitis can be quite challenging.
But what about slippers? We do not give much thought to the slippers we wear for comfort and leisurewear at home.
This article looks at some of the best slipper models for Achilles tendonitis, providing proper support and relief.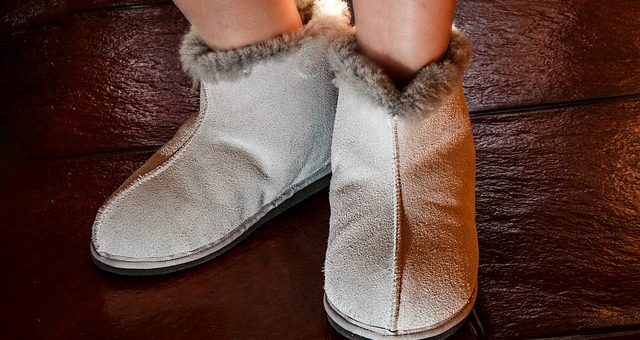 ---
---
Achilles Tendonitis and How it Affects Your Feet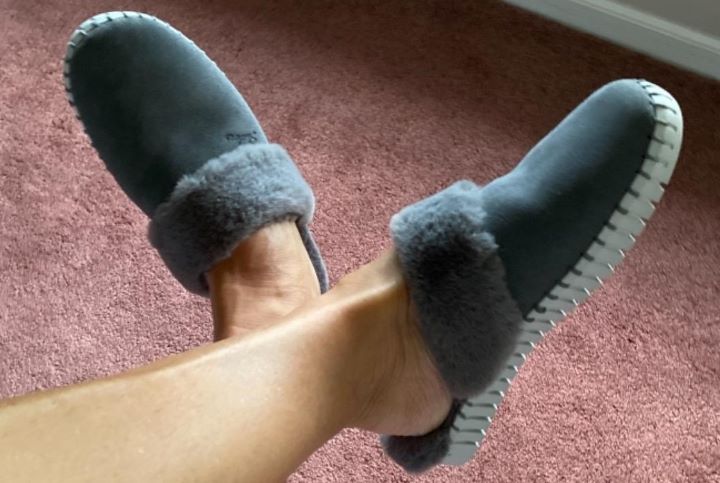 If you have Achilles tendonitis, you may experience pain and discomfort when walking, running, or standing for long periods. Here are some ways in which Achilles tendonitis can affect your feet:
Pain in the heel and ankle: The Achilles tendon is located in the back of the heel and ankle, so pain and discomfort from Achilles tendonitis are often felt in these areas.
Limited range of motion: The Achilles tendon is essential for movement, so inflammation and pain can limit your range of motion and make it difficult to perform certain activities.
Swelling: Inflammation in the Achilles tendon can cause swelling in the heel and ankle.
Weakness in the calf muscles: The calf muscles are connected to the Achilles tendon, so weakness in the calf muscles can be a symptom of Achilles tendonitis.
Difficulty walking or standing: Pain and discomfort in the heel and ankle can make it difficult to walk or stand for long periods.
If you are experiencing any of these symptoms, you should see a doctor or physical therapist to get a proper diagnosis and recommend treatment options or suggest exercises or stretches to help alleviate pain and improve flexibility in the Achilles tendon.
---
Why You Need Proper Slippers for Achilles Tendonitis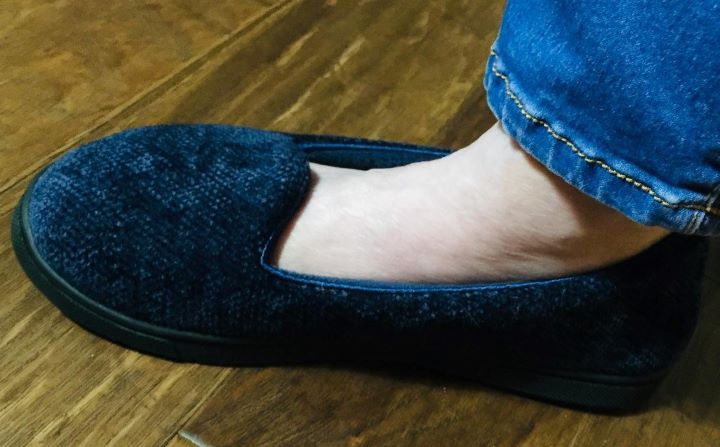 Slippers are your go-to leisurewear at home, and they should provide the same support and comfort, if not more so, like your running shoes or work shoes.
Improper Fit Increases Chance Of Injuries – A slipper that fits improperly and provides no support may cause a greater risk of injury.
Improves the Rate Of Recovery – Relaxing in a comfortable and supportive pair of slippers that takes the weight of your feet and legs at home will speed up the healing process.
Delay the Risk Of Reoccurrence – Taking a break and resting in your comfortable slippers reduces the risk of an Achilles injury occurring before the initial one is healed.
---
Related Articles on Achilles Tendonitis
---
Features of a Good Slipper for Achilles Tendonitis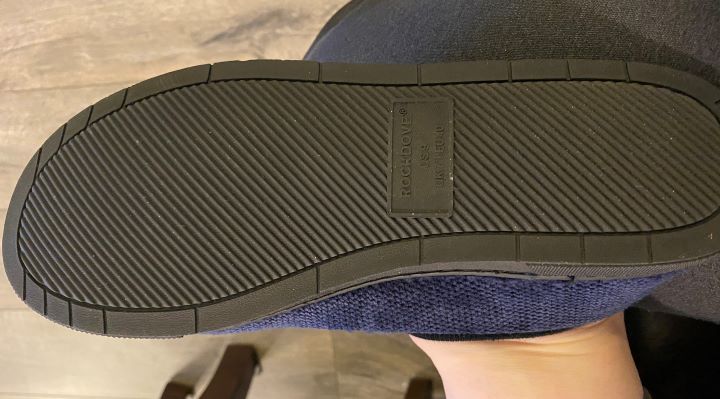 Flexible Sole – Look for a slipper that has a sole that bends just underneath the balls of your feet where your feet bend naturally.
Heel Cushioning – Cushioning in the slipper's heel is crucial as this reduces the impact on the heels and, in turn, the Achilles tendons. Most slippers for Achilles tendonitis will have cushioning throughout the slipper's footbed.
Outsole – A uniform outsole is ideal with a thick rubber or synthetic material that can absorb shock. Look for a slip-resistant tread that has a patterned tread.
Heel Support – It is also advised to look for slippers with a closed heel that is more snug in fit and offers some form of heel support.
Uppers – For the uppers, all you need is a relaxed and comfortable fit, as with any slipper. They can consist of a variety of materials, usually a fabric with or without a plush lining.
Options – Slippers, depending on the model and the brand, will come in various colors, size options, and even width options.
---
Reviews: The Best Slippers for Achilles Tendonitis
In our extensive list, we have some excellent slipper brands and models that you can wear for Achilles tendonitis relief and comfort;
We hope you love the products we recommend!
So that you know, We may collect a share of sales or other compensation from the links on this page.
---
1
Achilles Tendonitis Slippers
The Spenco Supreme and Spenco Siesta slippers offer orthotic comfort, fit and support, with cushioning and arch support for Achilles tendonitis.
The cozy slip-on slippers have synthetic uppers and a thick and durable rubber outsole for grip.
They have a compression-molded EVA footbed with Ultra-Fresh antimicrobial technology.
The slippers provide orthotic grade arch support and have a non-slip and non-marking outsole.
There is a suede and shearling lining for warmth and comfort inside.
---
2
Slide Slippers for Achilles Tendonitis
The Slip-on slippers from Skechers feature a memory foam footbed and a very comfortable supportive fit for Achilles tendonitis.
These are slip-on slippers for quick and easy use.
They are fabric and synthetic with a soft lining.
The footbed is cushioned with memory foam, and there is good arch support.
More colors are available for your perusal.
---
3
Summer Slipper for Achilles Tendonitis
From RockDove, we have two lightweight summer slipper models with memory foam for support and comfort, as well as a durable rubber outsole.
The Men's model features cotton and spandex material, while the women's model is a soft chenille fabric stretchy.
They are great sandal models for warmer weather conditions and offer a flexible fit.
Inside are a moisture-wicking terry lining and odor control technology.
The footbed is cushioned with memory foam ad there is a durable synthetic outsole.
Both slipper models are fully machine washable.
---
4
Slipper for Achilles Tendonitis
The Clog Slippers from Hanes offer you a supportive memory foam footbed and excellent odor protection technology to keep your feet fresh and well supported.
These are indoor and outdoor use slippers for men and women.
They have a durable anti-slip rubber outsole that is also flexible and comfortable.
The Uppers are soft and cozy with a closed design fit.
Inside are a moisture-wicking lining and plenty of cushioning and support.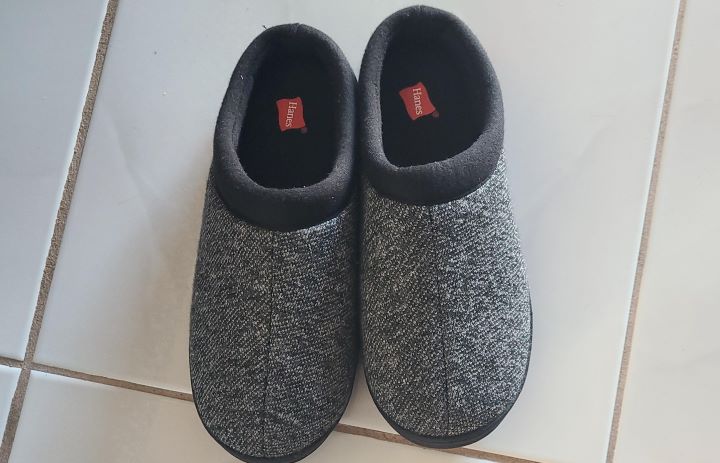 ---
5
Achilles Tendonitis Slippers
The Skechers slipper models offer a warm and comfortable winter lining and a plush foam footbed for support and comfort.
The lady's slipper models feature a plush foam footbed with a durable rubber sole and comfortable synthetic uppers.
The men's slipper model has fabric and synthetic uppers with a relaxed fit and 360 degrees of memory foam cushioning, as well as a warm winter lining.
Both slippers are available in more color varieties.
There are also more sizes and wider width options from which you can choose.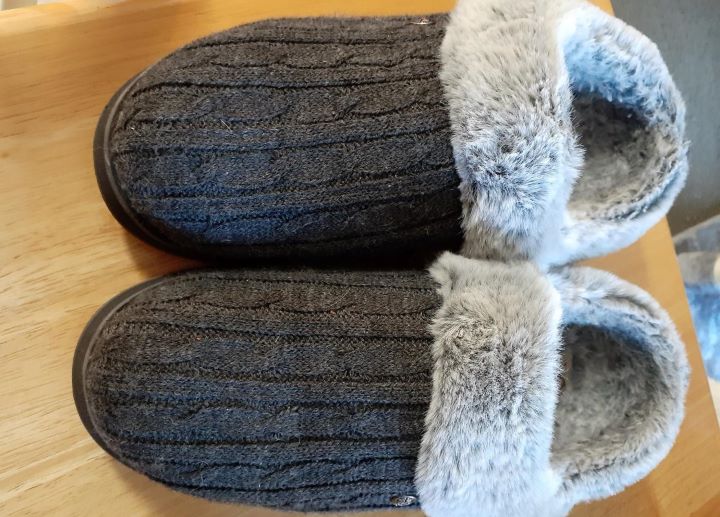 ---
6
Slipper for Achilles Tendonitis
The two slipper models from Dearfoams have a memory foam insole and durable rubber soles for indoor and outdoor use.
Both slippers models feature soft and durable polyester uppers.
They are available in quite a few color options and plenty of sizes.
The footbed is cozy with moisture-wicking terry and plenty of memory foam cushioning,
The rubber sole offers a good grip and some stability.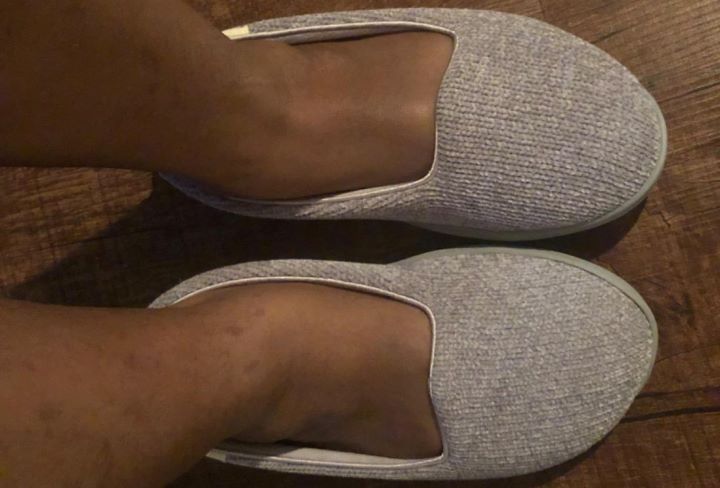 ---
7
Slippers for Achilles Tendonitis
Walk-Hero slippers offer good arch and heel support for Achilles tendinitis.
They are the perfect indoor and outdoor slippers.
The footbed has a supportive design, and the slippers are warm and comfortable.
The rubber sole is durable and slip-resistant.
---
8
Slippers for Achilles Tendonitis
OrthoComfort slippers are perfect for Achilles tendonitis.
The closed heel supports your heel and Achilles tendons.
There is a comfortable and cushioning memory foam footbed.
The slippers are warm and comfortable.
---
9
Slippers for Achilles Tendonitis
The Deer Stag slippers also have the perfect design for Achilles Tendonitis.
They have and comfortable shock-absorbing insole and a slip-resistant outsole.
The uppers are soft and durable.
The rubber sole offers a good grip.
---
10
Slippesr for Achilles Tendonitis
Ugg Boots are a comfortable and closed-heel slipper for cold winter.
You can use them for slippers and leisure boots.
Get a cushioned insole, and you have the most comfortable slipper and shoe.
They come in many more colors and are genuine leather and sheep's wool.
---
Index Table: Top Rated Slippers for Achilles Tendonitis
---
---