Sandals generally do not offer much comfort or support features, particularly for foot conditions such as plantar Fasciitis.
But I am here with good news today, as Teva offers some excellent sandal models with cushioning and support technologies that cater to foot conditions such as Plantar fasciitis.
You should be able to read further to find out the best Teva sandal for Plantar Fasciitis!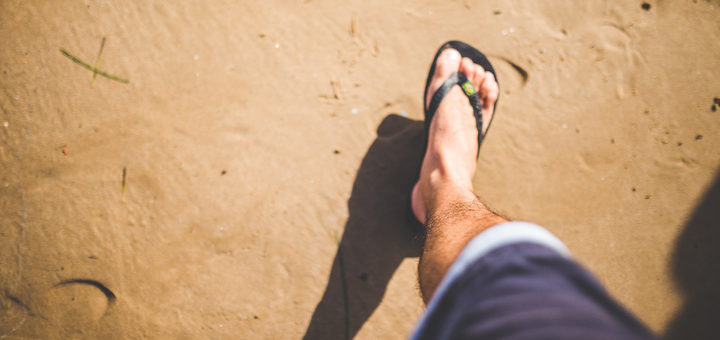 ---
---
Plantar Fasciitis and How it Affects Your Feet
Plantar Fasciitis is the most common cause of heel pain. The condition occurs when the thick band of tissues running from your arch to your heel bone becomes inflamed. This usually occurs because of overuse or injuries that cause strain on the Plantar Fascia.
Plantar Fasciitis is a stabbing pain, usually in the heel area the first few steps in the morning or being off your feet for a while.
The Pain usually decreases with movement but might return when standing or sitting for a while,
---
What to Look for in a Sandal for Plantar Fasciitis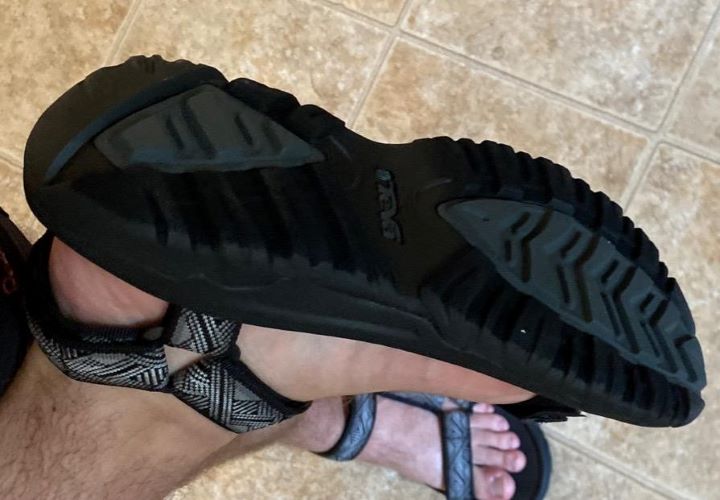 Well, there are three things that I would generally look for in a sandal for Plantar Fasciitis;

Heel Cushioning – additional cushioning in the heel or a cushioned footbed provides excellent shock absorbency, which takes the strain off the painful heel area and feet.
Arch Support – Most persons who lack natural arch support have a flat arch or who tend to Overronate will suffer from plantar fasciitis at some point in time. Good arch support helps distribute weight evenly and provides better support for Plantar Fasciitis.
Stability – If you Overpronate or have Flat feet and Plantar Fasciitis, stability features such as a firmer sole, contoured footbed, or shank in the sole will aid with stability to prevent Overpronation and additionally prevent and relieve Plantar fasciitis symptoms.
---
Related Articles on Plantar Fasciitis
---
Features of a Good Sandal for Plantar Fasciitis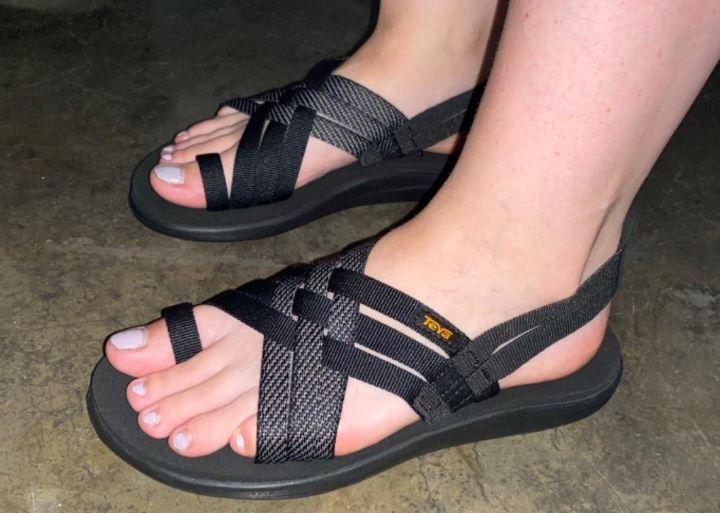 Teva Original Universal Styles – The Teva Original Universal sandal is one of their most popular and comfortable multi-purposed sandal ranges. The Teva Original has soft Polyester upper webbing that is fully adjustable with a hook and loop closures system. The robust EVA footbed has a Heel Cup and Arch Cookie for support and offers excellent cushioning for Plantar Fasciitis. A Microban-treated anti-odor top sole and a durable, rugged rubber outsole for traction and grip.
The Teva Hurricane Style – The Teva Hurrican XLT style features a robust EVA footbed with a contoured support design and Nylon Shank for stability required by persons with Plantar Fasciitis. The stability shank also provides better balance on uneven terrains and unstable ground. The uppers are a Repreve Polyester with Hook and loop closures, and the sandal has a durable rubber outsole for excellent traction. Then there is also the very lightweight and soft foamy cushioned Hurricane Drift designed specifically for water sports, beach, and pool wear. The entire sandal consists of a foamy lightweight EVA with hook and loop closures for adjustability.
Mush Flip Flop Design – Foot-forming comfort and a kaleidoscope of statement-making strap designs define this next generation of our original Mush sandals. Best for all-day wear, Getting around town Upper is made from 100% recycled plastic using traceable REPREVE® polyester yarn by Unifi®.
The Original Mush – The Teva Original Mush refers to a lug-cushioned Top sole design that will cushion your feet and conform to their shape, offering superb comfort and support, even if you have Plantar Fasciitis. The Mush sandal comes in various styles, even Flip Flop designs and colors you can select. The Mush usually designs quick-drying polyester uppers and uses EVA in the midsole and outsole.
The Original Dorado Teva Sandal – The Original Dorado is a versatile and comfortable sandal with Quick Dry Repreve polyester fiber uppers webbing and a hook and a loop closure system. The footbed is molded with EVA and has a heel cup and arch cushioning for optimal comfort and support. Added Microban zinc-based treatment ensures your feet stay fresh and odor-free, and a durable rubber outsole provides good traction and grip on outdoor surfaces.
The Teva Meacham and Minham for Gents – The Meacham and Minham for gents are modern, fashionable outdoor sandals with a rugged appeal. They have quick-drying synthetic and mesh uppers as well as a contoured midsole., Shoct-Pad technology is in the heel area, perfect for people with Plantar Fasciitis. A durable Spider rubber outsole provides excellent traction and grip on wet and dry surface areas.
The Teva Terra F1 5 Universal for Men Range – The Teva Terra f1 5 is a rugged outdoor sandal model with comfort features ideal for a person with Plantar Fasciitis. Repreve Polyester uppers are fully adjustable with hook and loop closures. There is a Molded PU footbed for support and a TPU shank for stability and underfoot protection. The Rugged Spider Rubber outsole is ideal for wet conditions providing great traction and long-lasting durability.
---
Reviews: The Best Sandals for Plantar Fasciitis
Here are some of our top favorite Teva sandal models for Plantar Fasciitis.
We hope you love the sandals we recommend!
So that you know, We may collect a share of sales or other compensation from the links on this page.
---
1
Sandals for Plantar Fasciitis
The Teva Meacham and Sanborn are comfortable and supportive sandals ideal for Plantar Fasciitis.
The Meacham features shock-pad technology in the heel that protects the heel against impact when walking or running.
Both sandals have adjustable uppers with hook and loop closures.
The Meacham has synthetic leather uppers, and the Sanborn has polyester uppers, both quick-drying and lined for comfort.
An EVA cushioned midsole for comfort and support, and both sandals have a rugged rubber outsole for optimal traction and grip.
---
2
Heel Cushioned Plantar Fasciitis Sandal
I also love the Teva Hudson and the Teva Verra for Plantar Fasciitis because of their cushioning technology and shock-pad heel cushioning.
The Teva Verra has quick-drying polyester uppers, while the Hudson features lined Leather uppers.
Both sandals have adjustable straps and hook and loop closure systems.
The Hudson features and contoured EVA footbed for support and cushioning with a Microban Zinc anti-odor treatment.
The outsole of the Hudson is a desirable Durabrasion rubber.
As for the Verra, it has a contoured EVA midsole with an additional shock-pad heel and a Nylon shank for stability.
The Verra also has a more rugged Spider Rubber outsole, ideal for wet conditions.
---
3
Leather Flip Flop Sandal for Plantar Fasciitis
The Teva Voya Fli is very soft and cushioned with a comfortable Mush Topsole for Plantar Fasciitis Pain.
The Mush has soft leather upper webbing with a textile lining.
The Footbed features a foot-conforming MUSh technology top sole for cushioning.
There is a light EVA midsole for firmer support and an EVA outsole with a lug pattern for traction.
The Mush Flip Flop sandal is available in more neutral color selections.
---
4
Outdoor Sandals for Plantar Fasciitis
The Teva Hurrican XLT has a Comfortable EVA footbed for cushioning painful heels and a protective Nylon shank.
The Hurricane XLT is available in many color options for you to choose from.
The uppers have a water-ready Polyester, Nylon, and recycled PET material blend.
The uppers are fully adjustable with Hook and loop closures, and injection-molded strap ends for quick and easy grip.
A robust EVA midsole and Nylon shank are in the sole for stability on uneven terrains.
The durable rubber outsole has a high traction tread for slippery surfaces.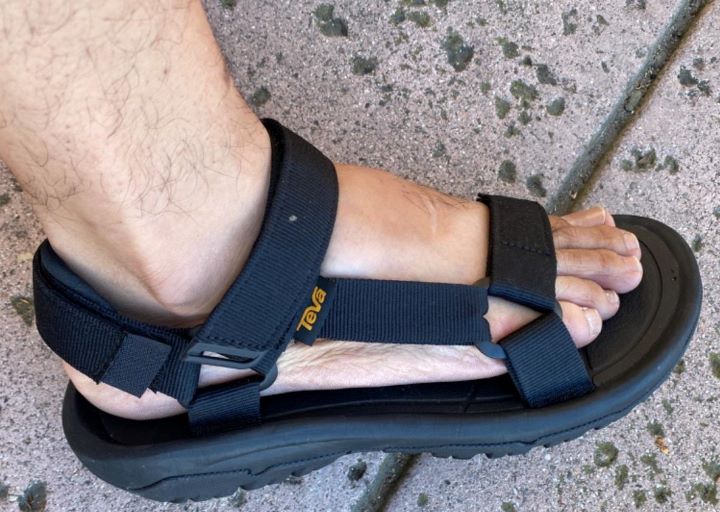 ---
5
Flip Flop Sandal for Plantar Fasciitis
The Teva Mush 2 Flip Flop is a plush, cushioned, and comfortable Flip Flop for everyday wear.
The Upper webbing consists of Repreve recycled Plastic Polyester fibers that dry quickly.
Ther Mush Top sole cushioning and supports your feet and forms to the shape of your feet.
The EVA sole is lightweight, shock-absorbing, and highly durable.
These are the ideal flip-flops for wearing to the beach or pool.
---
6
Adjustable Sandals for Plantar Fasciitis
The Teva Original Universal is the most favorite model and initial model in Teva sandals.
For Plantar Fasciitis pain and symptom relief, there is a cushioning EVA midsole with a heel cup and arch cookie for support and comfort,
The top sole is treated with a zinc-based Microban treatment to reduce odors.
The rubber outsole I durable and provides excellent traction.
There is a soft polyester fiber with full adjustability features and hook and loop closures for the uppers.
---
7
Sandals for Plantar Fasciitis
The Hurricane Verge from Teva offers excellent support and cushioning for plantar fasciitis.
It has fully adjustable quick-drying textile uppers.
There is a supportive EVA footbed with a nylon shank.
The outsole is a durable rubber design.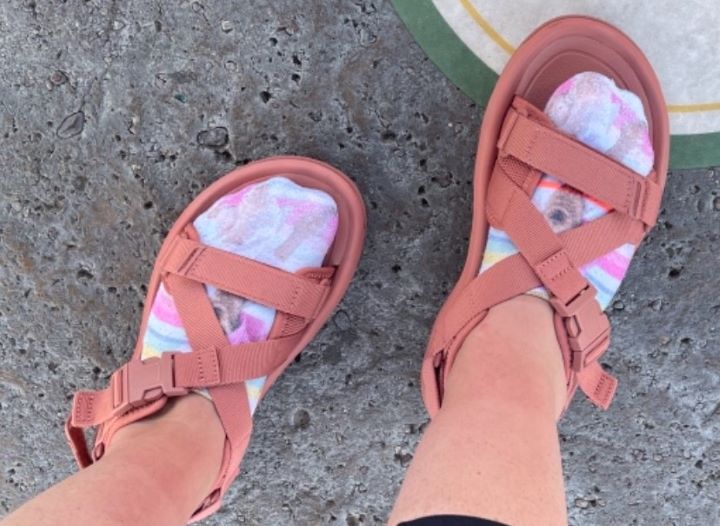 ---
8
Flip Flops for Plantar Fasciitis
Two perfect flip flops for Plantar Fasciitis from Teva.
They have comfortable and secure fitting toe post uppers.
There is a foam footbed that offers support and cushioning.
The outsole is a durable and high-traction rubber.
There are also a few neutral color options available.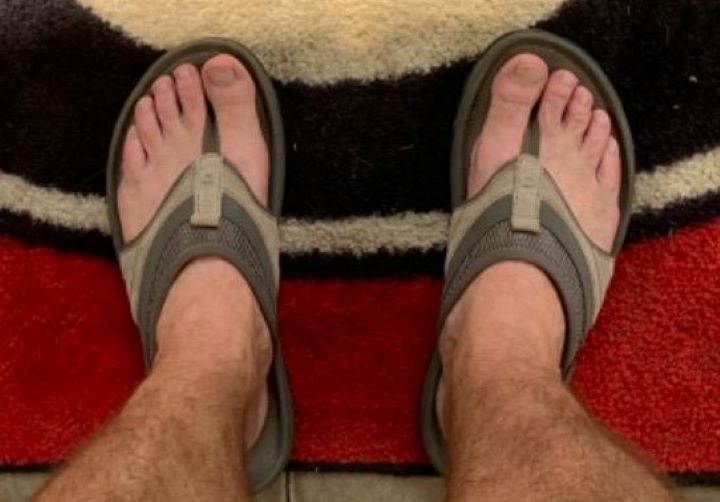 ---
9
Slide Sandal for Plantar Fasciitis
Two Comfortable sandals from Teva are the Voya Strappy and Slide.
They have a cushioned and supportive footbed for Plantar Fasciitis relief.
The uppers are textile and synthetic in the material.
There is a durable and slip-resistant outsole.
---
10
Outdoor Sandals for Plantar Fasciitis
The Teva Hurricane 4 is a comfortable Hiking style sandal for Plantar Fasciitis.
It has textile quick-drying uppers that are fully adjustable in fit.
The footbed is cushioned, and ShocPad technology absorbs shock on impact.
There is also a nylon shank in the durable rubber sole for underfoot protection and stability.
---
Index Table: Top Rated Sandals for Plantar Fasciitis
---
---