Hallux Rigidus, which you may know as Turf Toe or Stiff Big toe, may affect how you walk or stand and can be particularly painful when you wear the wrong shoes or shoes that do not fit properly.
When it comes to your slippers, you also need to consider the best slippers for Hallux Rigidus that provide a proper fit, support, and comfort, just as you would your every day wearing shoes.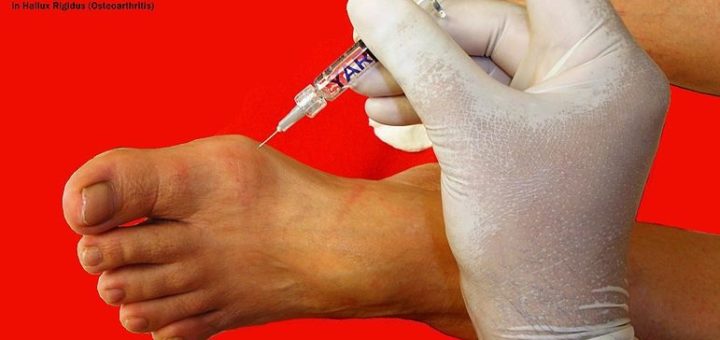 ---
---
A Few Facts on Hallux Rigidus
Hallux Rigidus is a condition that mainly causes pain in your big toe, making it quite difficult to stand and walk.
Hallux Rigidus means "stiff Big Toe," which is the main symptom of the disorder. Hallux Rigidus is degenerative arthritis that only affects the big toe.
Hallux Rigidus will cause pain and stiffness in the metatarsophalangeal joint where your big toe meets your foot called the hallux. It is a progressive condition that worsens over time if not treated properly. Though some individuals may find it never gets worse than when it started, range pain and stiffness increase over time for others.
Hallux Rigidus will affect all age groups, but it is more common in individuals over 60.
Here are a few Symptoms and Risk factors about Hallux Rigidus;
Causes and Risk Factors – Most people have no clear cause of Hallux Rigidus as it is a medical condition. On the other hand, overuse of the joint such as working where you stoop or squat frequently, athletes may place excess stress on the joint. Injuries, where you stub your big toe can lead to the condition. Usually, this condition is caused by Osteoarthritis, or it may be genetic.
Symptoms – You will feel that the motion in your big toe may decrease over time. Walking and even standing may become painful, and the pain and stiffness will worsen in cold weather. Your toe joint may become inflamed and swollen, and bumps or calluses can form around the big toe.
Treatmenet and Management – Appropriate shoes and slippers with plenty of room for your toes are the best way to manage the condition. Then you can use toe pads to limit toe movement using foot soaks, pain relievers, and cortisone injections. Ultimately in the worst-case scenario, you may need surgery.
---
How to Choose Your Shoes for Hallux Rigidus
There are a few basic characteristics to look for in a shoe or slipper for hallux Rigidus;
Soft Uppers – Choose shoes with soft and flexible uppers, either leather or fabric. This will be sturdy enough for support but flexible and comfortable to reduce pressure on a painful big toe.
Arch Support – Arch support helps distribute weight and impact evenly across your feet, which prevents the weight from landing on your toes and front of your feet, especially in individuals with a higher arch type.
Cushioning – Cushioning in the midsole and the insole is vital to absorb shock and provide a comfortable platform for your feet and toes.
Rigid Sole – A slipper or shoe with a rigid sole will prevent your big toe from bending beyond what it can because of its stiffness. You want less flex, which can cause unnecessary pain.
Deep and Wide Toe Box – Quite Important is a slipper or shoe with a deep, as well as wide toe box that gives plenty of room to accommodate for bunions and other conditions associated with hallux Rigidus, as well as for more room for the unnatural stiffness and bending of the big toe.
---
Features of a Good Slipper for Hallux Rigidus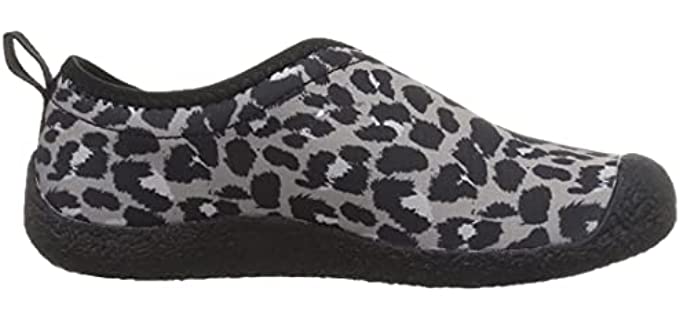 Uppers – Look for slippers that have a design where the uppers have a very roomy and wide toe box that will not cause any pressure on your big toe. Also, consider softer and more flexible upper material, including soft leather, suede, fabric, or knit options.
Support and Comfort Fetaures – Stability will be ideal for a deeper heel cup, especially in the heel. Look for a slipper with a supportive or anatomical footbed that supports the heel and arch. Some cushioning is ideal for absorbing shock and preventing hard impact on the painful big toe.
Outsole – The sole entirely needs to be much more solid and stable. You can also use la rocker sole, reducing pressure on the forefoot area. Slippers offer a soft indoor-only or harder indoor and outdoor outsole; however, for Hallux Rigidus, I highly recommend a more solid rubber outsole that is slip-resistant.
Options – As you will see, most of the slippers for Hallux Rigidus that we have chosen offer wider options and more colors.
---
Reviews: The Best Slippers for Hallux Rigidus
We hope you love the slippers we recommend!
We may collect a share of sales or other compensation from the links on this page.
---
1
Slippers for Hallux Rigidus
The Keen Howser is a great slipper design for Hallux Rigidus because of its firmer sole and flexible uppers.
They have water-resistant Nylon uppers and a soft microfleece lining,
There is CRUSh PU and a memory foam footbed for support and cushioning.
The thick and more rigid rubber outsole is protective and stable.
There are also more colors available.
---
2
The ErgoFoot slippers are a slip-on clog with a roomy toe box and fit for Hallux Rigidus.
They have quality cationic polyester uppers, and more colors are available.
There is a deep heel cup, arch support, and a cushioned footbed.
The slippers have a roomy fit and are easy to slip on and off.
---
3
The R. Comfort Relax and Vionic Mckenzie are comfortable slippers for Hallux Rigidus.
They have a warm-lined interior and soft suede uppers.
Both slippers offer excellent support and cushioning.
The sole is more rigid and durable rubber.
---
4
Boot Slippers for Hallux Rigidus
The UGG boot is not essentially a slipper, more of a slipper boot.
The flexible and supple leather uppers and rigid sole are ideal for Hallux Rigidus.
However, I would recommend adding a cushioned insole to these.
They are leather slippers with a wool lining and rubber outsole.
---
5
Hallux Rigidus Relief Slippers
From Vionic, we have comfortable closed-back slippers for Hallux Rigidus.
They have soft and supple uppers with a roomy toe box.
The slippers offer excellent anatomical support and cushioning for comfort.
They have a deep heel cup for stability, excellent arch support and a ball of foot cushioning.
---
6
Slippers for Hallux Rigidus
The Powerstep slipper range offers warm comfort and perfectly fits Hallux Rigidus.
They are designed to offer relief from foot pain and discomfort associated with many conditions.
The slippers are well cushioned with an arch-support footbed.
There are also some more colors available to you.
---
Index Table: Top Rated Slippers for Hallux Rigidus
---
---