Having a High Instep typically means that the bony structure at the top of your feet is much higher, usually because you have a higher Arch Type.
Having a High Instep will result in certain foot conditions and pain if you do not wear the proper footwear, and this also counts for your Sandals.
There are, however, luckily, many sandal brands and models that offer some great features to accommodate a Higher Instep.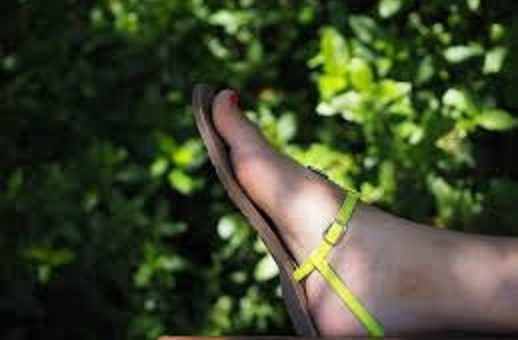 ---
---
How a High Instep Affects Your Feet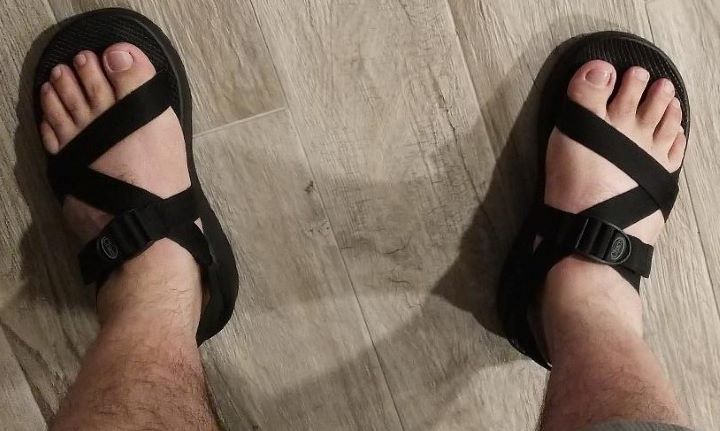 A High instep and High Arch is usually an inherited condition, which mostly does not pose any issues or foot problems, but instead causes your feet to tire much faster.
Having a High Arched foot means you have a Higher instep when it comes to shoes and that regular shoes and sandals do not offer a proper fit.
The general issue with improper footwear when you have a High instep is that more pressure is placed on the Metatarsal area of the foot, which can lead to Metatarsalgia and Plantar Fasciitis.
When the arch of your foot is too high, too much weight is placed on the Balls and Heels of your feet, leading to improper shock absorbency because the arch is not used. The arch of your foot is there to distribute weight and reduce impact evenly.
---
Factors to Consider in a Sandal for High Instep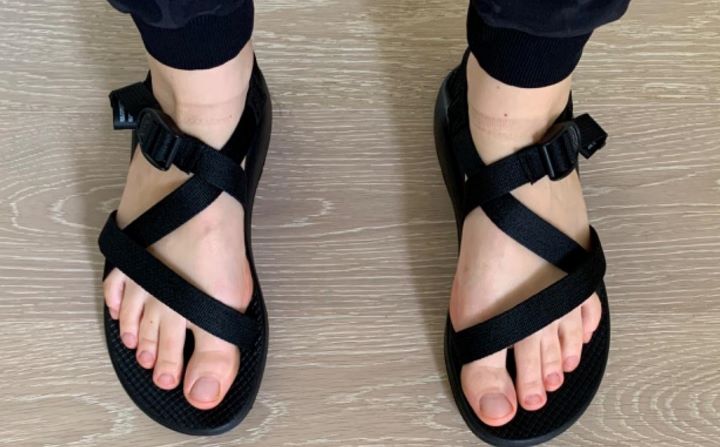 So let us look at some of the features you need to consider in an excellent sandal to cater for a High instep;
A Moderate Heel – A moderately heeled shoe matches the shape of your feet and arches for better support. Completely flat shoes offer little to no support, and high heels place all the weight of your body on the balls of your feet.
Contoured Footbed and Arch Support – A more contoured design footbed offers good support, which also matches the shape of your feet. Additional arch support is likewise designed to help support a higher arch.
Cushioning – Solid and Thick cushioning through the footbed and midsole is advised for a High Instep as this spreads the weight evenly and effectively absorbs impact.
Fit – A High Instep foot may need a different type of fit for sandals with a more roomy and deeper toe area that accommodates this specific foot shape.
---
Features of a Good Sandal for A High Instep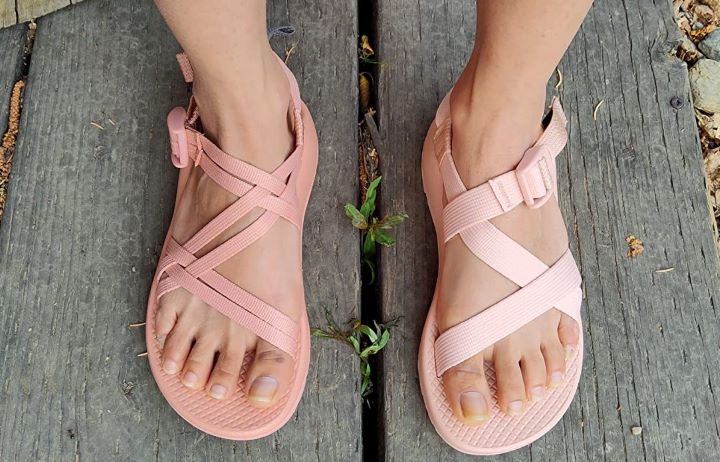 Uppers – The Upper can be leather, synthetic leather, canvas, or textile materials, depending on the type of sandal. The upper may also be lined or padded for comfort. Adjustability features on the upper straps are required for a more comfortable and adjustable fit.
Arch Support – A contoured or arch support footbed specifically for a Higher arch or instep is ideal.
Footbed – Cushioning and a contoured shape in the footbed or insole provide support and comfort.
Midsole – A foam or EVA midsole helps to absorb shock on impact and provides cushioning.
Outsole – Rubber or synthetic materails can be used for the outsole. Slip resistance with a high traction tread is ideal in most sandal types.
---
Reviews: The Best Sandals for A High Instep
These are some excellent choices in sandal for a person who has a Higher Instep;
We hope you love the products we recommend!
So that you know, We may collect a share of sales or other compensation from the links on this page.
---
1
Sports Sandals for A High Instep
The Chaco Z1 is a sports sandal with a higher instep design to support your arch.
The uppers consist of lightweight and water-resistant materials.
You can fully adjust the upper straps to your liking.
The sole consists of durable rubber with a slip-resistant tread.
There is a comfortable and supportive Luvseat PU footbed.
The outsole is also non-marking.
Choose your favorite color from a few options available.
---
2
From Vionic, we have the Wave Toe Flip Flop, which is a trendy choice in a High instep sandal.
The Flip Flop Offers excellent arch support and cushioning.
There are an EVA footbed and a durable rubber outsole.
The uppers consist of Nylon webbing that is durable and quick drying.
There are also some color options from which you can choose.
---
3
Outdoor Sandal for A High Instep
These two models from Skechers offer you comfort and support for a High instep.
The Ankle Strap sandal for men has lined leather uppers and a flexible high traction rubber outsole.
The Reggae Slim for the ladies features fabric, textile uppers, and a durable rubber outsole.
Both sandals have a Memory Foam footbed for contoured support and cushioned comfort.
You can also select your favorite color in both models.
---
4
Slide Sandal for A High Instep
The Birkenstock Arizona slide sandal is one of their most popular ranges, ideal for feet of all shapes and sizes.
The uppers are genuine leather with a comfortable soft lining against the skin and will not cause friction.
There are buckle closures so that you can get a customizable fit.
Arizona is also available in different widths and color options, from which you can select as you please.
The footbed consists of a cork and latex blend that molds to your feet' unique shape to provide the optimal support and comfort you need.
The outsole is durable and slip-resistant.
---
5
High Instep Support Flip Flop
The Issue Casual Flip Flop has a contoured high instep design for optimal support.
These sandals come with a recommendation from Podiatrists and offer Orthotic comfort and support.
The uppers are a soft textile fabric.
There is a high arch support contoured EVA footbed.
The sole is durable and ensures excellent shock absorbency.
---
6
Flip Flop for A High Instep
The Olukai Ohana is one of the most popular High instep support sandals.
The Upper consists of leather with a Nylon Lining, which is gentle against the skin and keeps moisture at bay.
An EVA cushioned, contoured footbed and a Neoprene sole offer excellent shock absorbency and cushioning for underfoot protection.
The outsole is a durable rubber that offers an excellent grip on most surfaces and even on wet surfaces.
You can choose from a few color options in the Olukai Ohana to suit your preference.
the Flip Flop is perfect for beachwear or to wear to the pool as casual footwear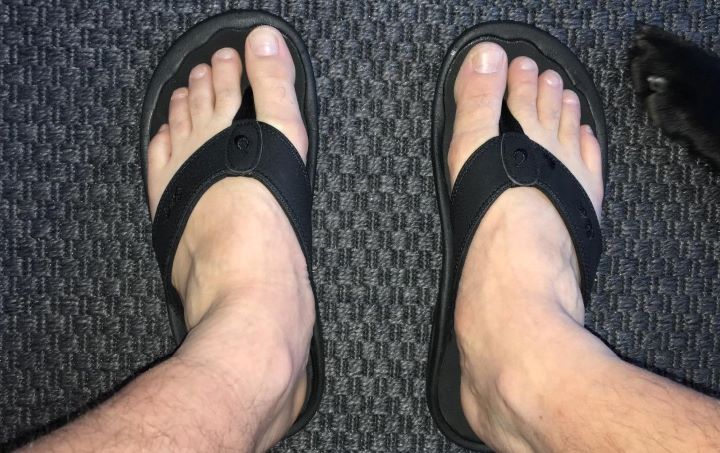 ---
7
These two models from Clarks and Dockers are comfortable and ideal for a high instep.
Dockers Sea Rose
The uppers are synthetic leather that is distressed for appeal.
There are a memory foam insole and a Fashion footbed for optimal arch support.
The design is roomier in fit.
Clarks Arla Jacory
The uppers are a synthetic material with a synthetic moisture-wicking lining.
There is a cloud stepper cushioning technology and an EVA molded and arch support footbed.
The outsole is a durable rubber.
---
8
Orthopedic High Instep Flip Flop Sandals
The Everhealth Flip Flops have high arch support, perfect for a higher instep.
The design is a podiatrist recommended for proper foot alignment and health.
The thong uppers are comfortable and durable.
An arch-supportive biomechanical and ergonomically shaped footbed also offers excellent cushioning./
The outsole is durable and ensures excellent traction.
You can likewise choose from three different color selections.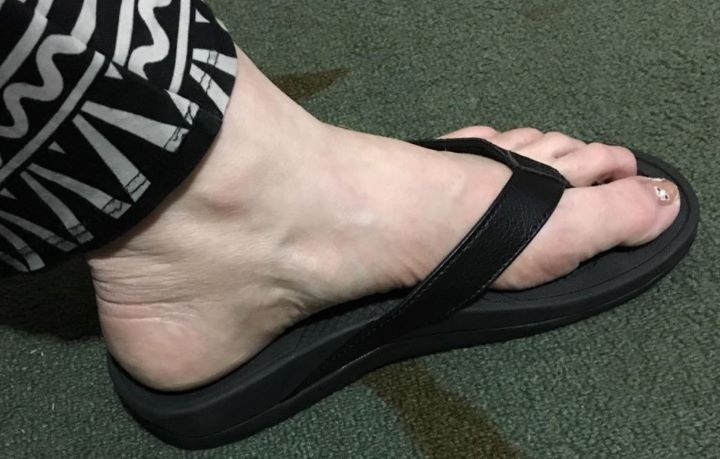 ---
9
High Instep Outdoor Sandals
The Crocs Swiftwater is an outdoor water-friendly sandal for high Instep support.
The uppers are mesh and textile with a Velcro closure.
The footbed is cushioned with an arch support design.
There is a durable and slip-resistant rubber outsole.
The sandal is designed to be water-friendly and ideal for the outdoors.
---
10
High Instep Sports Sandals
The Sporty Chaco Z1 has a Luvseat PU footbed, perfect for a high instep.
The uppers are fully adjustable and water-friendly textile material.
There are a Luvseat PU midsole and contoured design footbed for optimal cushioning and support.
The rubber outsole is non-marking and very durable.
The footbed also has an antimicrobial lining for odor resistance.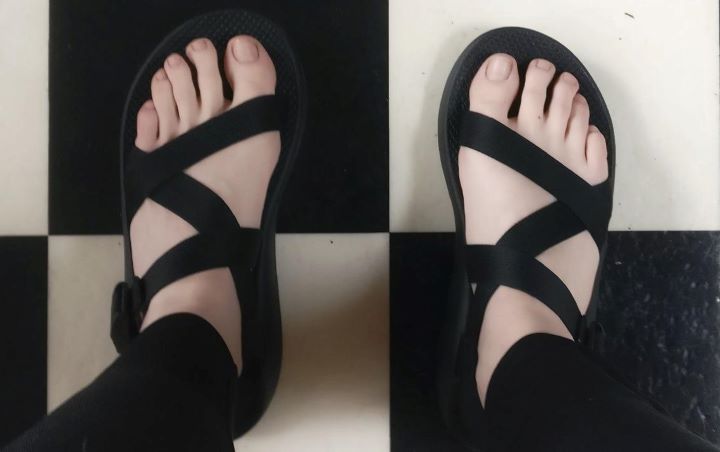 ---
Index Table: Top Rated Sandals for A High Instep
---
---