Many people do not know that Diabetes is a condition that can harm your feet. Diabetes causes other issues and conditions, such as Neuropathy and nerve damage that can affect your hands and feet.
When your feet are affected by Neuropathy, it is important to invest in comfortable and protective footwear, even when it comes to your sandals.
Birkenstock sandals for Diabetics are an excellent choice because of their fit, comfort features, and protective outsole.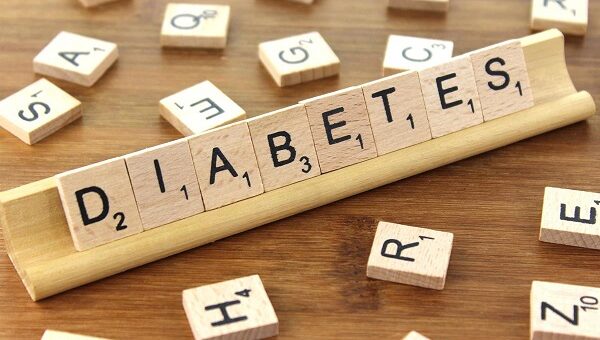 ---
How Diabetes Affects Your Feet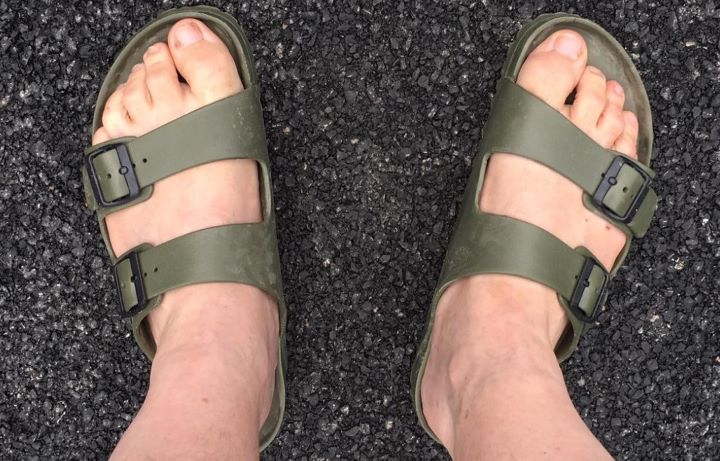 What is Diabetes – Diabetes is mainly a disease that occurs because your blood sugar or blood glucose levels are too high. Glucose comes from sugars in your food, and your body needs glucose for energy. A hormone called insulin helps glucose to enter the cells in your body. When you have type 1 Diabetes, it means your body does not make the hormone insulin; when you have type 2 Diabetes, your body does make the hormone insulin, but not well enough, or fast enough, and not enough insulin to get the glucose to the cells as quickly and as much as needed. The Glucose levels will then build up in your blood, causing high blood sugar levels. Type 2 diabetes is usually the most common, whereas type 1 is more dangerous, and you will require insulin injections.
How Does Diabetes Affect Your Feet – Individuals who have Diabetes will commonly also have foot problems. High blood sugar levels over time tend to damage your nerves; this type of nerve damage is called Diabetic Neuropathy which causes numbness, tingling, pain, and a loss of feeling in your feet. What makes this very dangerous is that if you do not have consistency in your feet, you will not feel an injury, overheating, or when your feet are too cold. Individuals who have Diabetes are also more prone to infections because they heal much slower. A cut or blister on your feet could quickly become infected and lead to extremely dangerous gangrene.
---
Taking Care of Your Feet

Besides getting proper footwear, you need to take notice and take care of your feet, especially when you have Diabetes;
First of all, you need to check your feet every day. Look for cuts, blisters, redness, swelling, or any changes in your skin or toenails. Check if they are warts, spots, or even errors where your shoes are rubbing against your feet or digging into them.
Make sure that you fit all properly cleansed and well groomed. Wash your feet with water and soap daily, and dry them properly. You can use some talcum powder or cornstarch powder between your toes to ensure that they are dry and that there is no infection. Keep your toenail shorts and your toes well groomed.
You will need to protect your feet against it and cold. So check your feet when you are outside in the sun, and put your sunscreen on them. Similarly, when it gets cold, especially if you have a condition such as Neuropathy, where you do not have feelings, you must ensure that your feet are kept warm to keep proper circulation.
If you notice any changes or issues with your fits, even the smallest thing, I would advise you to see a doctor or a podiatrist to help ensure your feet are in good condition.
Lastly, you will need to wear shoes, especially if you have neuropathy caused by Diabetes. You can wear shoes and sandals; many people select sandals because they are cooler and better, especially for swollen feet. You. You need a shoe or a sandal that will protect you underfoot against hot protruding objects, as you may not feel them. You also want a sandal that has a comfortable fit that does not dig into your skin, chafe or cause any friction.
When to See a Doctor
Firstly, if they are any cuts, blisters, or bruises on your feet that do not seem to heal, especially in a few days.
When your feet start to feel warm or painful, and the skin on your feet starts to look red.
If you notice, corns and calluses that have dried blood inside of them.
Lost and extremely important if you have an infected sore on your feet that becomes black and starts to smell bad. This could be the start of gangrene.
---
Features of a Good Birkenstock Sandal for Diabetics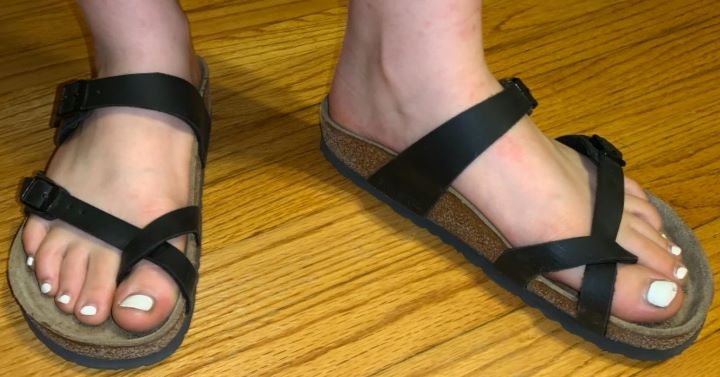 Uppers – Birkenstock sandals generally have genuine or Synthetic leather uppers. They come in different styles and designs, and their uppers are usually adjustable in fit.
Footbed – Birkenstock sandals have an anatomically designed footbed consisting of cork, latex, or EVA.
Sole – They have a durable rubber or EVA outsole that provides good underfoot protection.
Size Options – Birkenstock sandals are available in extended sizes and widths.
Colors – Most sandal models offer colors and prints and smooth, nubuck, suede, or patent leather options.
---
Reviews: The Best Birkenstock Sandals for Diabetics
These are a few Birkenstock sandal models that will be ideal if your feet are affected by Diabetes.
We hope you love the products we recommend!
So that you know, We may collect a share of sales or other compensation from the links on this page.
---
1
The Birkenstock Arizona is one of their most popular models.
It has two straps in leather for uppers that are adjustable.
There is an anatomical cork and latex footbed.
The sole is durable rubber and offers good protection.
The sandals are available in different width options.
---
2
The Gizeh us and open-toe summer sandal for Diabetic feet.
It has leather uppers with a soft lining.
There are Birko Floor T-Strap uppers.
The Outsole is EVA and shock-absorbing,
The footbed provides cushioning and anatomical arch support.
---
3
The Milano has a softer footbed and a comfortable fit.
It is available in more colors and has adjustable genuine leather uppers.
There is a durable EVA sole and molded cork and latex footbed for comfort and support.
More width options are likewise available.
---
4
These are closed-toe and open-back mules from Birkenstock.
They have a comfortable and roomy toe box fit.
There are leather uppers and an EVA sole.
The footbed is anatomical in shape with cushioning cork and latex.
---
5
Florida has three straps with adjustable buckles.
It is a leather sandal with Birko-Floor uppers and a soft lining.
The insole is contoured and cushioned.
The outsole offers flexible grip and protection.
---
6
The Essentials range is ideal for beach and pool wear as it is more water-friendly.
The sandal has rubber and EVA construction.
They have a supportive and cushioned footbed and protective outsole.
The uppers are comfortable and adjustable in fit.
However, they are only available in narrow and regular widths.
---
Index Table: Top Rated Birkenstock Sandals for Diabetics
---
---