As a teacher, you know that a comfortable pair of shoes can make or break your day, and a comfortable pair of sandals in the summertime.
That is why we are looking at some of the best available sandal options for comfortable and appealing teachers.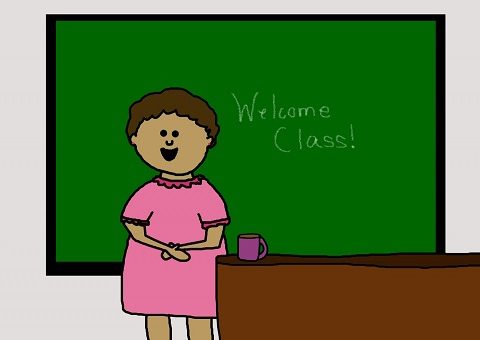 ---
---
Why do Teachers Need Good Sandals
Every teacher needs at least one or two good sandals for the hot summer months that are comfortable and fashionable for every week's outfit.
Keep Feet Cool – Sandal has the main purpose of keeping your feet cool, and in summer, a good pair of sandals will do just that in a hot and humid classroom.
Comfort for Standing All Day – Comfortable sandals will offer support and cushioning, allowing you to be on your feet all day without suffering consequences such as foot fatigue, pain, and swelling feet.
Protective Against Accidents – The right sandal will protect your feet against sharp protruding objects, offers excellent slip resistance even on wet floors, and protects your toes from stumping.
Stylish and Fashionable – There are many comfortable and protective sandals with an excellent elegant style and fashionable design that looks professional and perfect for teachers.
---
How to Choose the Best Sandals as a Teacher
Here are a few tips on choosing the best sandal for Teachers;
Quality – A quality sandal will last long and offer the support it promises. I advise looking at well-known brands that offer good quality and making a good investment in your feet.
Affordability – On a teacher's salary, you may not always be able to afford the most expensive sandal, yet many good brands are more affordable.
Comfort and Support Features – Look for comfort features such as a supportive and cushioned footbed with arch support and a contoured design. Also, look for a moisture-wicking lining and adjustable upper that will not cause friction or irritation. Slip resistance is another beneficial feature.
Durability – Durable materials such as leather, some textiles, and a rubber outsole are always a good option for sandals that will last longer.
Style – Always look for something that still holds some professionalism level that fits your school's dress code.
---
Features of a Good Sandal for Teachers
Uppers – Leather is an excellent choice for more formal sandals, and EVA and textiles are more casual and sporty. Both materails are comfortable and cool to wear in summer.
Footbed – A comfortable and well-cushioned footbed and supportive midsole is ideal for Teachers. Look for EVA, Foam, Memory Foam, Cork, or latex as a comfortable footbed option.
Outsole – Slip resistance in the outsole is also desirable. Rubber with a lug tread makes for an excellent outsole choice; then there is also Heel height. I would recommend a low or medium heel and try to avoid flats and high heels.
Other Features – Other features such as decorative details and prints are fun and appealing for the classroom.
Options – Options that are avialble in most techaers sandal are size and width, as well as comlor and print options.
Closures and Adjustability – Most sandals have adjustable straps with a hook and loop, Velcro, or buckle closure.
---
Reviews: The Best Sandals for Teachers
These are some of the most comfortable and durable sandals that are perfect for Teachers;
We hope you love the products we recommend!
So that you know, We may collect a share of sales or other compensation from the links on this page.
---
1
The Clarks Brixby Cove and Leisa Janna are two professionally styled and comfortable sandals perfect for teachers.
Both sandals have premium leather uppers. The Brixby has a closed-toe and slingback design, while the Leisa Janna has an open-toe and slingback design.
There are only brown and black color options available in the Brixby, but the Leisa Janna is available in many more colors.
Both sandals feature a comfortable cushioned Ortholite footbd=bed with a smooth textile lining and an EVA shock-absorbing outsole,
The Leisa Janna has a slight heel, while the Brixby has a flat sole.
---
2
The Skechers Garver Alec and Go 600 are more sporty and casual style sandals for teachers in a less formal environment.
The Garver features Suede leather uppers with a relaxed fit, durable rubber outsole, and a plush and comfortable memory foam footbed.
The On the Go 600 for the ladies has adjustable synthetic uppers with hoop and loop closures and a slip-resistant synthetic sole.
Furthermore, the On the Go 600 also has a Goga Max High rebound insole and responsive 5Gen cushioning for comfort and support.
Both sandals have other color options available.
---
3
Dressy Sandal for Teachers
The Vionic Leo and Vionic Jodie are comfortable and classy-looking sandals for teachers in all settings.
The uppers are a comfortable leather with adjustable straps, and there is a durable and slip-resistant rubber outsole,
The Jodie has a Mcirifiber wrapped Orthaheel technology cushioned footbed and textile linings for comfort, while the Leo has a Podiatrist-designed Orthaheel technology cushioned footbed.
Both sandals feature a Biomechanic design footbed for optimal support.
There are also different color options that you can choose from.
---
4
Sporty Sandal for Teachers
The Teva Langdon and Teva Tirra are casual sporty sandals for more comfortable teaching environments for teachers.
The Langdon has leather uppers with a moisture-wicking textile lining, a molded EVA footbed, and a Nylon stability shank.
On the other hand, the Tirra jas Polyester uppers are water-resistant and washable with adjustable straps. A Microban treated EVA top sole and a compression-molded EVA midsole for cushioning.
The Tirra likewise has a Shock Pad heel for impact resistance and is available in many color options.
Both sandals have a durable and slip-resistant rubber outsole.
---
5
A comfortable slide-on sandal that is casual and available in many color options for teachers is the Birkenstock Arizona.
Arizona has leather uppers that come in various colors and suede, smooth, or nubuck leather options.
The two-strap uppers are adjustable with buckle closure.
There is a Cork and latex cushioned anatomical footbed for comfort and support.
The durable rubber outsole provides excellent traction and grip on slippery floor surfaces.
---
6
The Vero and June from Propet are comfortable and lined sandals that are ideal for teachers.
The Upper is a genuine full-grain leather with a smooth neoprene lining to prevent friction and irritation.
There is a cushioned and comfortable footbed that is removable for the use of your own orthotics.
The PU outsole also provides excellent shock absorbency and durable traction.
The upper straps are fully adjustable with a hook and loop closure system.
---
7
Leadher Slide Sandals for Teachers
The sandal offers a comfortable fit, and the men's model has adjustable uppers.
The ladies' model has flexible fabric and textile upper, while leather with textile lining uppers for the men.
Both sandals have a comfortable and cushioned footbed that offers good support.
The outsole is a durable and slip-resistant rubber.
More colors are available to you.
---
8
Flip Flop Sandals for Teachers
A comfortable and cushioned flip-flop sandal.
The sandal has arch support and cushioning in the heel and forefoot area.
The sole is a thick and foamy cushioned sole with a durable and slip-resistant outsole.
The uppers are rubber.
There are plenty of colors for you to choose from.
---
9
Cushioned Sandals for Teachers
The sandals offer maximum cushioning and shock absorbency.
The ladies' model has adjustable uppers straps, while the men's model has a single adjustable strap in a slide design.
There are plenty of fun colors available.
The sandal is cushioned with an Ultra Go midsole and Goga Mat.
---
10
Flat Sandals for Teachers
The sandal offer adjustability on all the straps of the sandal.
The sole is EVA cushioned for comfort and support.
There is a durable and slip-resistant rubber outsole.
The sandal is available in a black or white color option.
---
Index Table: Top Rated Sandals for Teachers
---
---