Pain and stiffness at the top of your feet may be a condition called Extensor Tendinitis. This condition can worsen if not treated properly.
One of your best defenses regarding extensor tendonitis is wearing the right footwear.
However, you do not want to opt for closed design shoes or sneakers in those hot summer months.
This is why we have decided to look at some of the best sandals for extensor tendonitis that you will find available today.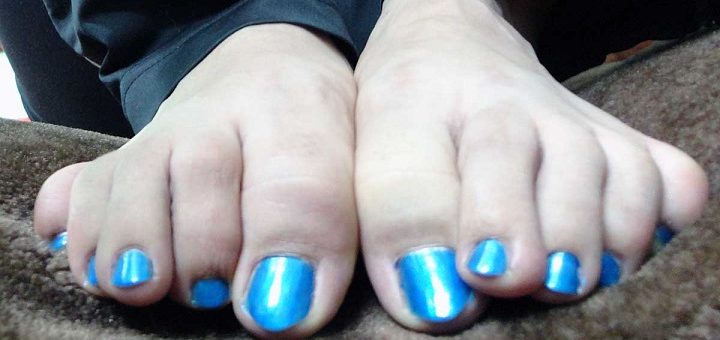 ---
How the Right Sandals for Extensor Tendinitis Can Help
Before we look into how the right sandal for extensor tendonitis can help you, let us first understand exactly how this condition affects your feet.
Extensor tendinitis is a condition that occurs because there is inflammation in the tendons that are located at the top of your feet. These tendons are called your extensor tendons.
If you have extensor tendonitis, you will experience pain at the top of your feet that is worse when you ate active. You may also notice some swelling at the top of your feet.
These two main causes for extensor tendonitis: physical activity that causes strain on these tendons and improperly fitting shoes.
Shoes that fit too tightly at the top of your feer can cuase and exacerbate the condition. Shoes that lack support during physical activities will likewise increase strain on the extensor tendons.
So how exactly will sandal for extensor tendinitis help?
Support – Sandals with good arch support and stability features reduce strain on the extensor tendons and your arches to prevent overuse injuries and alleviate the condition.
Fit – A roomy fit and less pressure, which you will most likely get with a sandal, will also help reduce and prevent the condition's symptoms.
Cushioning – A cushioned midsole and footbed absorbs shock during impact when walking or running, which, in turn, protects your extensor tendons.
Fallen Arch Support – Another cause of Extensor Tendinitismaybee is fallen or shallow arches. If you have fallen or low arches, it is imperative to wear a stability type sandal that addresses this exact arch type to prevent extensor tendinitis.
---
Tips for Treating Extensor Tendinitis
There are nevertheless also a few other methods in which you can alleviate the symptoms of extensor tendonitis, keeping in mind that the right footwear is still at the top of your list;
Rest – If you have extensor tendonitis, it is advised to take some rest from physical activities to allow the tendons to heal properly and the pain to subside.
Ice – Placing ice on the area will reduce much of the pain and swelling.
Exercise – Doing light exercises to strengthening the extensor tendons will help prevent the condition and alleviate some of the symptoms.
Anti-Inflammatory Drugs – You can likewise get over the counter anti-inflammatory pain medication to heal the inflammation, and to reduce the pain.
---
Features of a Good Sandal for Extensor Tendinitis
If you look for these features in a sandal, you will have the best sandal for extensor tendinitis;
Fit – The fit is most likely the most crucial as you want a sandal that will not squeeze or cause any pressure on the top of your feet. Adjustable uppers are also ideal for accommodating swelling. A wide, roomy toe box fit is likewise advised.
Heel Cup – A heel cup can help absorb impact and reduce strain on the heels and ankle, which may affect the extensor tendons and forefoot area.
Cushioning – Good cushioning, particularly between the toe and arch are, is vital to alleviate pressure and absorb impact.
Midsole – The ideal here would be compression-molded EVA midsole or something similar that provides good support and stability, and in turn, absorbs impact.
Arch Support – You will need the right type of arch support, and more stability if your have low or fallen arches.
---
Reviews: The Best Sandals for Extensor Tendinitis
In our list below are some of your best options when it comes to comfortable and suitable sandal for Extensor Tendinitis;
---
1
Dressy Sandals for Extensor Tendinitis
The Clarks Saylie Quartz and Brixby Shore are more elegant and stylish sandals for all occasions', with features ideal for Extensor Tendinitis.
Both sandal models have 100% pure genuine leather uppers.
The uppers are fully adjustable for a comfortable fit.
There is a comfortably cushioned footbed, with an Orthite molded footbed in the Saylie Quartz.
Both sandals feature a very durable rubber outsole and are available in more colors.
---
2
Rocker Sole Extensor Tendinitis Sandal
The Light rocker sole design and ample cushioning that the Lamu and Dorado sandal from MBTprovidese, will ensure excellent relief and comfort from the painful symptoms of Extensor Tendinitis.
The MBT sandal has a rocker design sole that takes your feet' load and allows for more natural, effortless motion.
These sandals similar have adjustable uppers and c a comfortably cushioned footbed.
The sole is a durable and high traction rubber.
There are also a few options in colors available to you.
---
3
Sports Sandals for Extensor Tendinitis
The Keen Newport H2 is a very comfortable cushioned, supportive sports sandal that can be worn if you have Extensor Tendinitis.
The Keen Newport H2 is a water-resistant,t durable outdoor sandal.
It has a more closed design with an adjustable fit and wider width options.
The footbed is cushioned with a removable dual-density PU insole and an EVA molded midsole for shock absorbency.
There is a multi-directional lug rubber outsole for exceptional grip and traction.
There are likewise a few more colors available.
---
4
Closed Style Sandal for Extensor Tendinitis
The Skechers Reggae Slim Forget Knotted for ladies and closed-toe fishermen style sandal for men are fully cushioned and supportive for persons suffering from Extensor Tendinitis.
The lady's model has textile and synthetic uppers that stretch and fit comfortably.
The Closed toe design sandal has leather uppers with a synthetic lining and full adjustability for the men.
The footbed is cushioned with plush memory foam and a comfortable lining.
The sole is a durable and slip-resistant rubber.
There are more colors available in both sandal models.
---
5
Flip Flop Sandal for Extensor Tendinitis
The Spenco Flip Flop range comes with a compression-molded EVA footbed and Orthotic Arch support, ideal for support when you have extensor tendonitis.
The Breeze range sandal comes in some fun color options for your perusal.
They have synthetic uppers in a flip flop design.
The footbed features a deep heel cup, metatarsal dome, and orthotic grade arch support.
There are a 5mm heel lift and d durable rubber sole for slip resistance.
---
6
Slide Sandal for Extensor Tendinitis
The Propet Vero Slide and Aubrey Slide are two comfortable cushioned and arch support slide sandals available in wider widths, with adjustable uppers straps.
The Propet model sandal has genuine leather uppers and is available in wider widths.
The Propet Vero also has adjustable uppers and a comfortable EVA foam padded footbed with a microfiber lining.
The Vionic for the ladies has synthetic uppers that are adjustable and available in more colors.
The Vionic Aubrey also features an EVA midsole for shock absorbency and Tri-Planar biomechanical orthotic technology in the footbed for support and comfort.
Bot sandal is ideal for extensor tendonitis and is available in wider width options.
---
Index Table: Top Rated Sandals for Extensor Tendinitis
---
---