Running Sandals are an ancient and well-proven solution that works for many runners even today.
Running sandals give you the freedom and primal feeling of the wind between your toes that no other running shoe can give.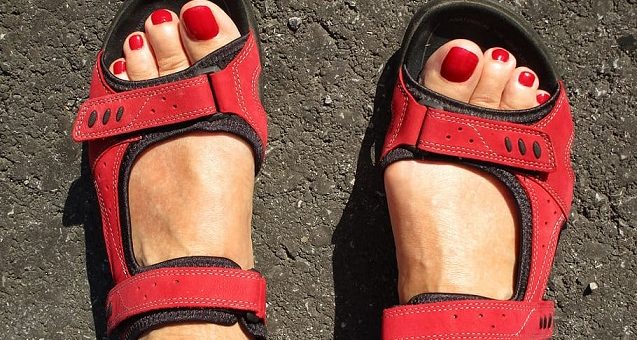 ---
---
Can You Actually Run In Sandals?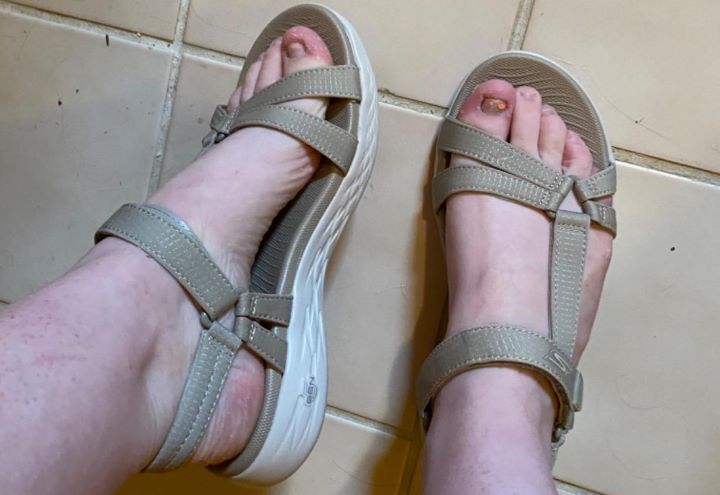 As mentioned, the running sandal existed in ancient times and was the first shoe style used for running.
With all the technologies today, running sandals have improved and are deemed just as effective as most closed-style running shoes.
Running sandals, in general, is much more minimalistic than closed-style running shoes and allows much more freedom and a more primitive and liberation experience.
However, keep in mind that running sandals do not offer protection against elements and hazards outdoors as a closed-style running shoe, which is most likely the only downfall.
---
Running Sandals and How They Help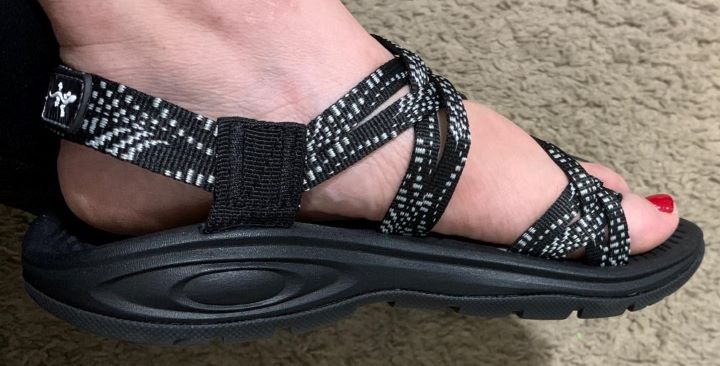 Running sandals have many advantages and freedoms that most closed-style running shoes do not allow;
Cooling – Unlike a closed running shoe, a running sandal is ideal for scorching weather and conditions and provides the best ventilation and cooling. Running sandals allow you to run easily as with a regular running shoe but provide an in's cool and breathable comfort.
Protective – Running with a sandal rather than barefoot can help to protect your feet against sharp protruding objects and protect you against injuries by providing stability and support. Some running sandal models have a closed-toe design, protecting you from bumping your toes on trail runs.
More Freedom – A running sandal allows more freedom of movement and a lighter running experience. Because of the open-toe and toe box design, you can stretch your feet and toes out more freely.
Outdoors – Running sandal is excellent for outdoor terrain, and some hiking styles and designs offer ample protection, slip resistance, and stability on uneven terrain.
Wet Conditions – When running in wet conditions, on the beach, or in similar areas, nothing compares to the comfort and versatility of a running sandal.
---
Features of a Good Sandal for Running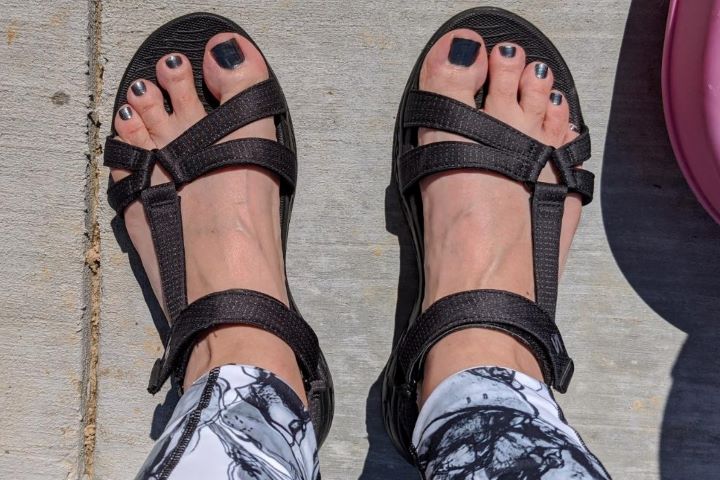 Uppers – The ideal uppers materials for a running sandal are usually a textile or fabric such as Nylon, mesh, or Polyester, which can dry easily and breathe easily. An adjustable fit is vital, so look for adjustability in the forefoot and back straps to find the perfect fit.
Midsole – A cushioned EVA midsole is ideal for shock absorbency and support.
Footbed – Look for an arch-supportive and contoured footbed with cushioning and stability features, such as a deeper heel cup.
Outsole – A flexible sole is ideal for running. Rubber material for the outsole is the best, and look at the tread lugs and patterns. A more lug tread pattern should be utilized for outdoor running.
Style – Most casual open-toe styles are perfect for running, though I would opt for the closed Fisherman's outdoor and trail running style for that added toe protection.
---
Reviews: The Best Sandals for Running
These are the best brands and models of Sandals with Technology for Running;
We hope you love the products we recommend!
So that you know, We may collect a share of sales or other compensation from the links on this page.
---
1
The Zvolv from Chaco is a top-design sandal manufactured with technologies ideal for running and sports activities.
Soft and quick-drying Textile uppers that are adjustable and comfortable.
There is a LUVSEAT PU midsole for shock absorbency, cushioning, and a supportive heel.
The EcoTread outsole has been made from durable and recycled rubber for optimal grip and traction.
The outsole also has a 3mm lug depth for a better grip on outdoor surfaces.
The upper webbing is adjustable;e and has a buckle closure.
---
2
Sandal for Running with Knee Pain
The Skechers on Go 600 is a small design for running and sports activities.
You will find breathable and quick-drying textile uppers straps with an open-toe design and adjustable straps for a customizable fit on this sandal.
There is a cushioned lightweight 5GEN and Gioga Max High rebound insole and midsole for comfort.
The durable rubber outsole is designed with lug patterns and high abrasion resistance to offer grip and traction.
You can likewise choose from many colors for men and women in these models.
---
3
One of my favorites for running, sports, and activities is the Teva Original sandal.
The Teva original has textile puppets that dry quickly, wash easily, and are adjustable for a customizable fit.
The Footbed is cushioned with EVA and has a Micro Ban Zinc-based antibacterial treatment to resist odors.
The outsole on this sandal is made from durable and high abrasion-resistant Durbrasion Rubber.
---
4
An excellent choice in outdoor and trail running sandals that provides extra durability and protection is the Keen Newport H2.
A water-friendly sandal with textile Polyester upper in a Fisherman's style and a bungee adjustable lace-up design.
The sandal also features a Metatomical contoured comfort footbed and Molded EVA cushioned midsole for shock absorbency.
The durable rubber outsole is a lug for optimal grip and non-Making.
The Keen Newport H2 is available in many color selections from which you can choose.
---
5
Minimalist Trail Running Sandal
The Z-Trek is a Trail minimalist running sandal that offers a good grip on most outdoor surfaces.
The sandal is lightweight and comfortable, with a Zero Heel drop design for that barefoot feeling.
This sandal's extreme flexibility allows it to be easily rolled up and stored in a small bag or pocket.
Some color options are available for your perusal in this durable and lightweight sandal.
---
6
Sports Sandal for Running
Another outstanding model from Skechers for running sandals is the Upwell and Cali.
Synthetic and Jersey Nylon upper that dry quickly are very comfortable and adjustable for a snug fit.
There is a Yoga Foam cushioned footbed, and the sole is flexible for natural movement.
The durable rubber outsole on the sandal has a lug and high traction tread ideal for running.
---
7
Running Fisherman's Sandals
The Dream pairs Fisherman's sandals are protective Outdoor Running sandals.
The Upper is textile and fully adjustable with a bungee lace system.
The durable rubber outsole offers excellent traction.
The sole is flexible with EVA cushioning and support.
There are also many color options from which you can select.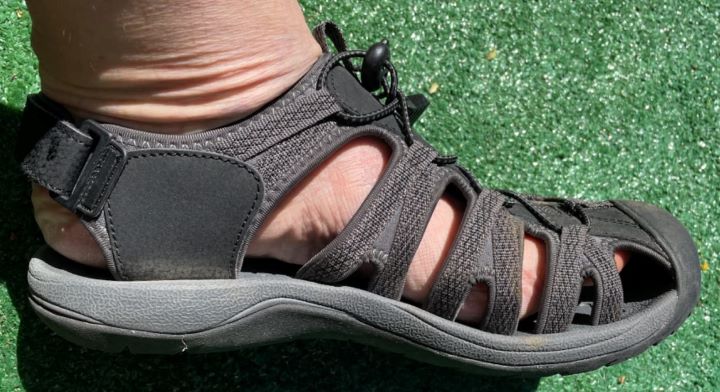 ---
8
The Crocs Swiftwater is ideal for running outdoors in wet conditions.
The uppers are mesh and textiles that drain water and dry quickly.
The sole is cushioned and supportive with good arch support.
There is a durable and high-traction outsole.
The uppers also offer a more adjustable fit and Velcro closure.
---
9
The Chaco Z1 is a sporty outdoor running sandal.
The uppers are a quick-drying textile material and are fully adjustable.
There is a Loveseat PU midsole for cushioning and support.
The durable rubber outsole offers a good grip and traction.
The outsole is also non-marking.
---
10
Minimalist Running Sandals
From Zero Sandals, the Genesis is a minimalist barefoot design running sandal.
The uppers are made of soft textile material and are fully adjustable.
There are a few color options available from which you can choose.
The sole is flexible and light for a barefoot feel.
The footbed has slight contours for light support.
The outsole is a durable and high-traction rubber.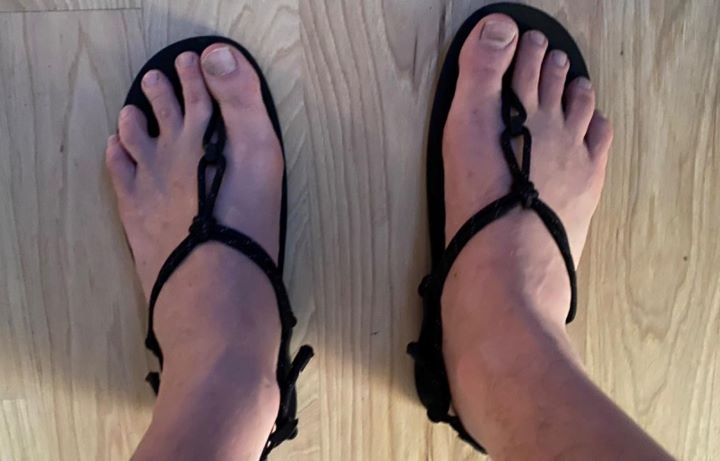 ---
Index Table: Top Rated Running Sandals
---
---